Where To Find The Best Asian Food In New York City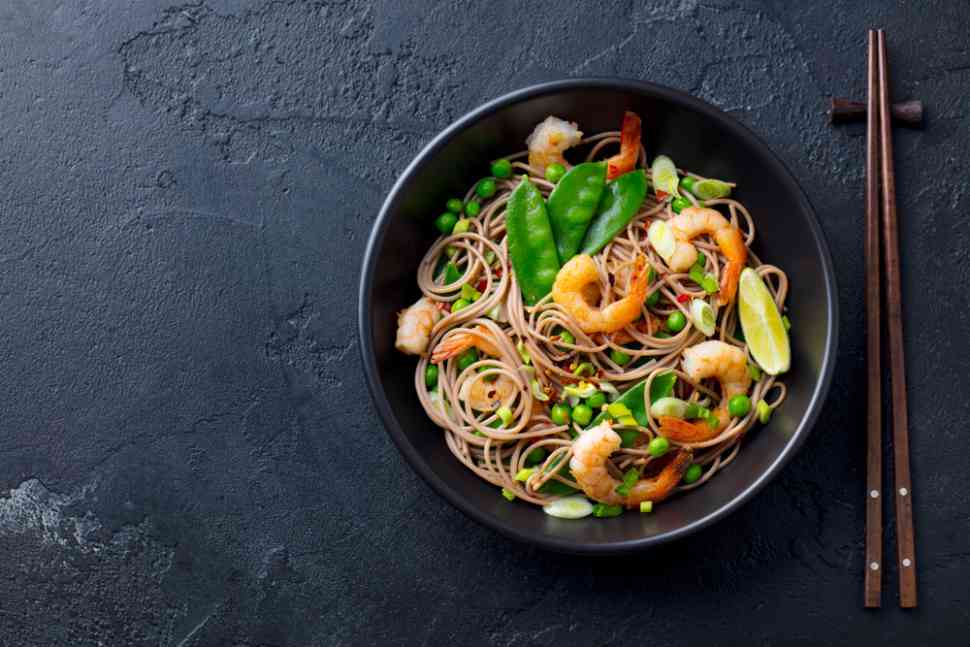 New York is often touted as one of the world's most famous cities. It is also referred to as the "Big Apple." The destination is lined with exclusive landmarks, splendid architecture, and flashy Broadway performances, which make it the first choice of travelers. Another fascinating aspect of the metropolis is its food culture which comprises a variety of cuisines to satiate your palate. So, if you are someone with a penchant for Asian food, here are some of the top joints to visit in the city.
Ivan Ramen


Ivan Ramen is one such exciting place in New York City, which was featured in the 3rd season of the Netflix documentary series 

Chef's Table

. The eatery owned by Ivan Orkin is famous for the variety of ramen options it has in store for food lovers. If you like Asian delicacies, then you must try the Chicken Paitan ramen at the place.

Hanoi House


This particular place in the Big Apple is known for serving the most authentic Vietnamese food. Visitors who drop in here get a chance to treat their taste buds to classic dishes such as Goi Du Du and Pho, which are the specialty of this joint. Located on St Marks right next to the park, the spot also wins scores for having the best aesthetics in the city.

Lhasa Tibetian Restaurant


If you are a die-hard fan of "Momos," Lhasa Restaurant is one joint you can't skip. The eatery specializes in Himalayan-inspired food and serves the city's most delicious spicy beef and hand-pulled noodles. The place is also known for its friendly atmosphere and quick service, which makes it the first pick for foodies.

Tim Ho Wan


Tim Ho Wan is often referred to as the cheapest Michelin Star restaurant in New York City. The eatery serves as a hotspot for food lovers and tourists alike and is known for serving delicious Asian cuisine. From pork buns, shrimp dumplings, rice-stuffed lotus leaf appetizers, and spring rolls, all dishes here are a crowd favorite. Also, unlike other high-ranking restaurants, the dining experience here is quite casual, which makes it a win-win for everyone.

Vatan


Vatan is a Gujrati-style Indian restaurant that specializes in serving thali meals. The place's interiors are lined-with thatched-roof awnings and cave-style booths, which promise a great deal of intimacy to the visitors. Come here to try out veggie dishes, desserts, or beverages like lassi and treat your taste buds to authentic Indian cuisine.

Obao


This classy eatery in the Big Apple makes use of both Thai and Vietnamese ingredients to give a unique twist to Asian delicacies. Food lovers drop in here to enjoy scrumptious dishes such as Vietnamese spring rolls, chicken and spring dumplings, and duck with wide flat noodles. The joint has a classy vibe and is an ideal hangout spot for only a small group of people.

Red Farm


Red Farm is a casual dine-in option for people who love lip-smacking Asian cuisine. The spot offers visitors a string of options, ranging from cold sesame noodles, giant shrimp curry, and vegetable fried rice. Another key USP of the place is its friendly staff, who help customers with selecting the best dishes from the menu.

China River


The place has an impressive bi-level setting and is famous for serving delicious Sichuan delicacies. If you love spicy food, then this restaurant is a perfect pick for you. The menu has extensive options that range from dumplings to authentic Chinese or American Chinese dishes, which makes the spot number one among food lovers.
Have you read?
IP Ownership as Leverage for Founder Equity Negotiations by Robert A. Adelson, Esq.
Five Lessons Leaders Can Learn From Glenn Lurie's Three Ps: People, Purpose, and Passion.
How Coe Juracek Connects With Clients Through Insight and Interest in World Cultures.
LivePerson and Afiniti pair up to improve customer experiences.
Online Reviews are the Underrated Fuel Powering the American Economy by Joe Fuca.
---
Add CEOWORLD magazine to your Google News feed.
---
Follow CEOWORLD magazine headlines on:
Google News
,
LinkedIn
,
Twitter
, and
Facebook
.
---
Thank you for supporting our journalism. Subscribe here.
---
For media queries, please contact:
info@ceoworld.biz
---
Tags :
Chief Happiness Officer Insider
Chief Health Officer Insider
Chief Human Resources Officer (CHRO) Insider
Chief Inclusion Officer Insider
Chief Information Governance Officer (CIGO) Insider
Executive vice president Insider
External Director Insider
United States Insider