The Best Way to Retain Customers While Implementing Digital CX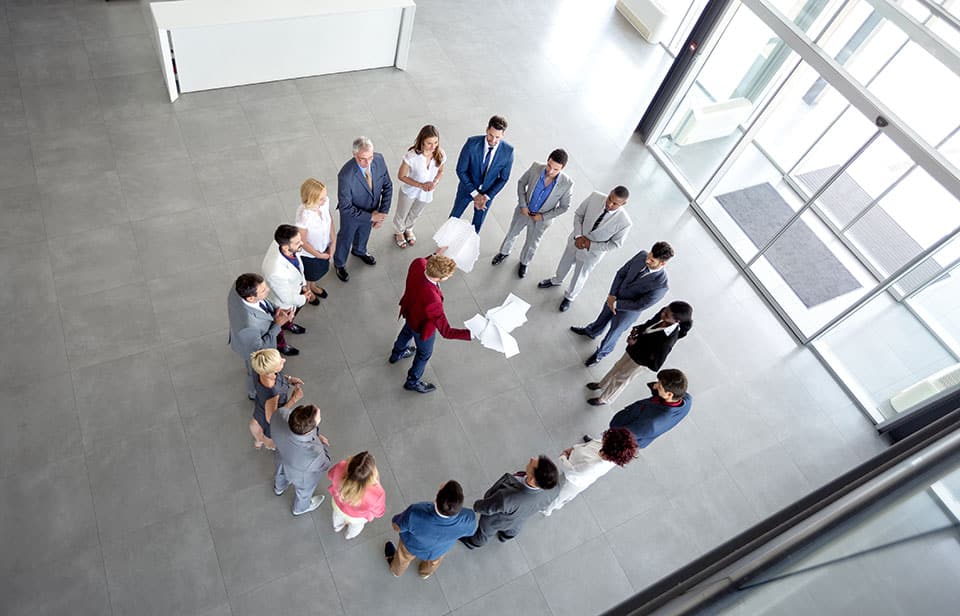 These days, companies are rushing to push more of their customer contacts to digital channels. That's because the benefit of embedding digital support tools, such as SMS, chat and assisted AI, into the overall customer experience (CX) is clear.
These tools help companies boost customer satisfaction by giving agents the automation, data and insights they need to effortlessly resolve customer pain points and achieve greater personalization. In fact, companies that excel at CX can achieve a 20% improvement in customer satisfaction, a 15% increase in sales conversion and a 30% reduction in customer service costs, according to McKinsey & Company.
Of course, while having a defined digital channel strategy is vital and has a place it every organization, it must be noted that digital supports tools are not a silver bullet. By way of example, in a 2020 study, some 57% of consumers who use chatbots said they were often frustrated by the "inconsistent answers" they receive. They also said they prefer other digital channels, such as social media, over chatbots, because those channels work better for solving more complex individual problems.
Success starts with analysis of your CX efforts
So how can you do better with your digital CX efforts and create a more pleasing experience for your customers?
Start by analyzing all your customer contacts and the complexity of those interactions. As part of the process, ask yourself the following questions: How complex are the issues, products or services being supported? What agent knowledge is needed to support each type of contact? How many steps does it take to reach a successful resolution? Begin by reviewing the simple types of contact and move upstream once those are perfected.
If the goal is to keep customers engaged in a digital support channel, it's also important to closely monitor and measure your first-contact resolution and repeat-contact rates. These are key measurements, as they directly correlate to NPS, CSAT and CX scores.
It's also critical to build a library of tutorials, "how-to" articles, interactive knowledge bases and other helpful tools to aid your agents in driving one-time resolution. These library items can also be shared with customers during interactions to help them be more self-sufficient over time.
Additional support is essential
The danger of keeping customers in a digital channel is that, if there is no path to resolution, customers can become frustrated, which results in lower satisfaction rates. This is why you need additional support channels—such as voice handled by a tier 2 or escalation group—to put issues to bed. Many companies make the mistake of being so wedded to a particular channel that they lose sight of what is truly important: the satisfaction of their customers.
This lack of additional support for the digital experience, and the mounting customer frustration that happens as a result, is becoming more prevalent. Indeed, according to Forrester's US 2022 Customer Experience Index, CX quality fell for 19% of brands—the biggest drop in a single year ever recorded by the survey.
Why such a steep drop? Forrester says companies are taking their eye off the ball at a time when customers are demanding more. The study found that just 3% of companies in the U.S. are customer-obsessed, meaning they put customers at the center of everything they do. That's a drop of 7% compared to the previous year.
Half-hearted digital efforts will damage your brand
Personally, I've seen a shift in CX the past few years, especially among New Economy companies, which tend to aggressively launch products and services supported by a digital channel. This has worked out for many but most end up with some element of traditional customer support, such as voice, over time. I also see more mature companies aggressively re-engineering their support strategy to emphasize digital channels.
But many are jumping on the digital bandwagon without doing deep analysis of whether it makes sense or not. "Everyone else is doing it, we should too," seems to be the common refrain. Many digital efforts are half-hearted at best, which helps explain the drop in CX quality shown by the Forrester report.
It can be a dangerous approach to let certain digital mediums drive your decisions ahead of customer support outcomes—with one exception. I would agree that, if companies are going to pursue digital CX channels over traditional ones, a good place to start is to shift away from your email support channel.
Why? Because issues supported by email take an average of four back-and-forth communications to resolve a customer issue. Chat and SMS are better alternatives. With these, an agent can simultaneously solve an average of two issues at a time. If architected and executed well, these mediums deliver great efficiencies and customer outcomes.
Final takeaway
Bad CX can be fatal to a business, while companies that optimize CX can boost customer satisfaction and supercharge revenues. Over time, AI and digital will become the CX channels of choice. When customers have a problem, they want to solve it now and solve it easily. Increasingly, they also want brands to make it simple for them to solve it themselves. Companies that do it successfully—those that focus on the customer and use technology as an enabling tool—will build the best brand loyalty and ultimately emerge as the long-term winners.
---
Written by Bruce Dawson.
Have you read?
These are the countries with the Highest Average Salaries, 2022.
International Financial Centers Ranking, 2022.
Hygiene-driven efficiency: a value-driving benefit for businesses by Dr. Lisa Ackerley.
Trading In Traditional CEO Thinking For Holistic Leadership by Laura Gerrits.
CEO Spotlight: HR Trailblazer and Founder of Fulcrum HR Consulting Kelly Kubicek Shares Her Secrets to Empathetic Leadership.
Why leaders should be data-informed, not data-driven by Dr. Selena Fisk.
Stock Rights That Protect the Value of Your Executive Equity Compensation by Robert A. Adelson, Esq.
---
Add CEOWORLD magazine to your Google News feed.
---
Follow CEOWORLD magazine headlines on:
Google News
,
LinkedIn
,
Twitter
, and
Facebook
.
---
Thank you for supporting our journalism. Subscribe here.
---
For media queries, please contact:
info@ceoworld.biz
---
Tags :
Chief Creative Officer Insider
Chief Operating Officer Insider
Chief People Officer (CPO) Insider
Chief Privacy Officer Insider
Chief Process Officer Insider
Chief Procurement Officer Insider
Chief Product Officer Insider
Shadow Director Insider
Trustees Insider
Vice Chairman Insider
Vice Chairwoman Insider
Vice president Insider