Everything You Need to Know About Adrien Rappoport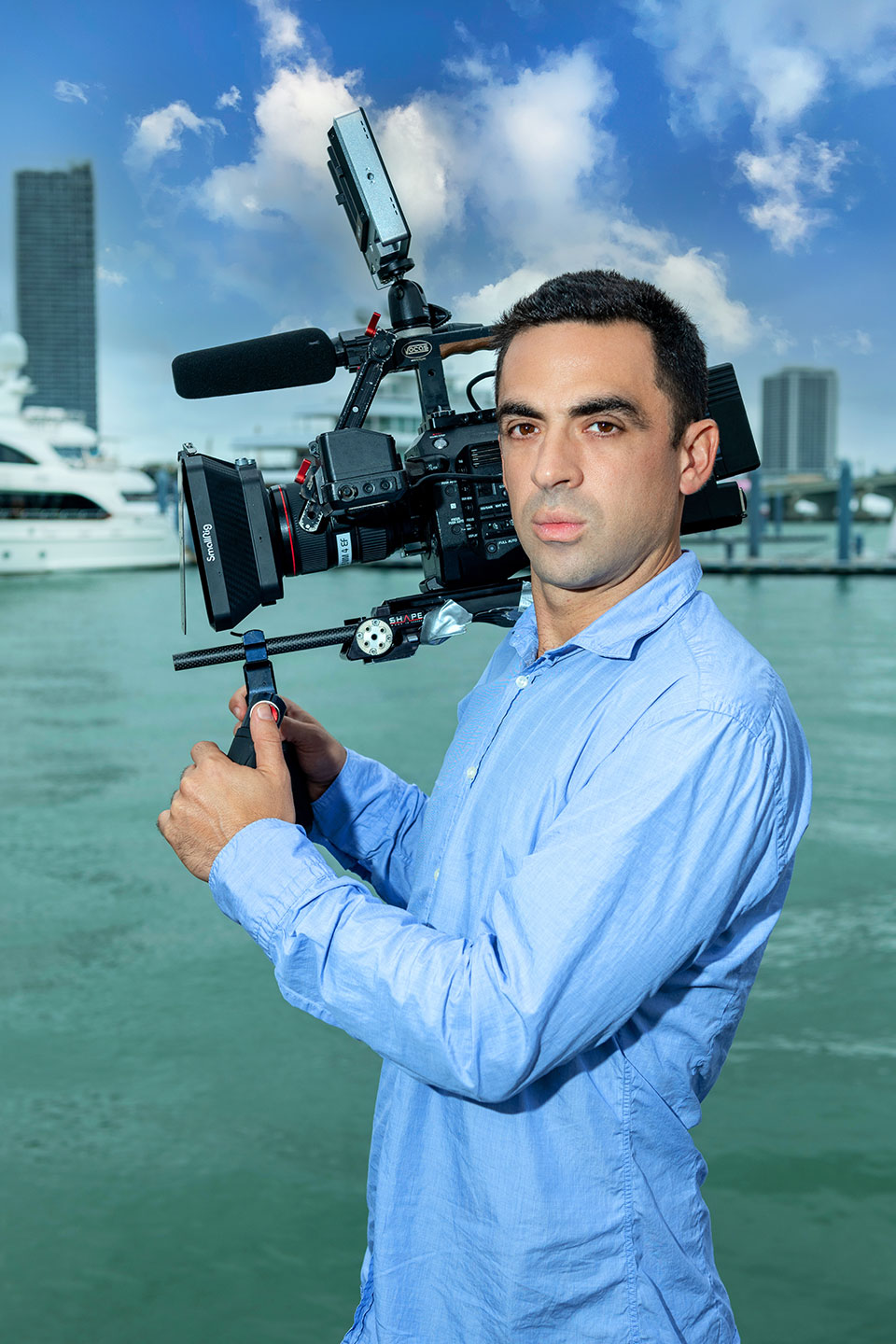 Adrien Rappoport, who heads Reconnection Video, is a filmmaker and videographer who travels the world recording celebrity personalities, luxury properties for the travel industry, and social documentaries for international broadcasters.
After 15 years in the industry, he has demonstrated his skill and knowledge time and time again throughout his career. Adrien works in the field alone, always bringing along his camera equipment to catch the perfect shot. This is one of the things that sets him apart from other cinematographers, who usually operate with a large team of individuals.
Adrien worked for major TV networks in Europe for the first 15 years of his career, then made the move to the United States, and has since focused on producing video and cinematics for a wide range of high-profile projects. As a specialist in creating deep social documentaries and recording luxury TV segments, Adrien has had the chance to work with some of the biggest names in the television industry.  
A documentary project is not a single man's job. Very often, it's teamwork and Adrien has specialized in the realization of these images. His cinematography skills emphasize the human touch and he is known to always respect the interviewee's pace, not staging too much of the interview set. 
His company, Reconnection Video, is based in Miami, where not only are social documentaries made, but there's a special focus on providing professional video advertising services to small and medium-sized businesses to improve their advertising footprint. 
Some of their most popular projects include clients such as LOREAL and the US Navy, and celebrity interviews include Richard Branson, Jamie Foxx, Jordi Mollâ, and Miami Mayor Francis Suarez.
As his career continues to take him to new places, there's no doubt that Adrien has a lot more in store for the world and is one of the few TV producers you want to keep an eye on !
---
Have you read?
The 3 issues with team accountability & how to fix them by Dr. Paige Williams.
Where Has All The Value Gone by Bryan Gray.
Is your Board stimulating or stifling innovation by Rosie Yeo.
When It Comes to Business During Chaos, Only the Resilient Survive by Rhett Power.
Entrepreneur Trevor Edwards: How Collaboration Leads to Success.
Tags :
Chief Advancement Officer Insider
Chief Agility Officer Insider
Chief Artificial Intelligence Officer Insider
Chief Automation Officer Insider
Chief Data Security Officer Insider
Chief Equity Officer Insider
Chief Green Officer Insider
Chief Growth Officer Insider
Chief Happiness Officer Insider
Chief Inclusion Officer Insider
Chief Remote Officer Insider
Chief Virtual Reality Officer Insider