The beauty industry and real needs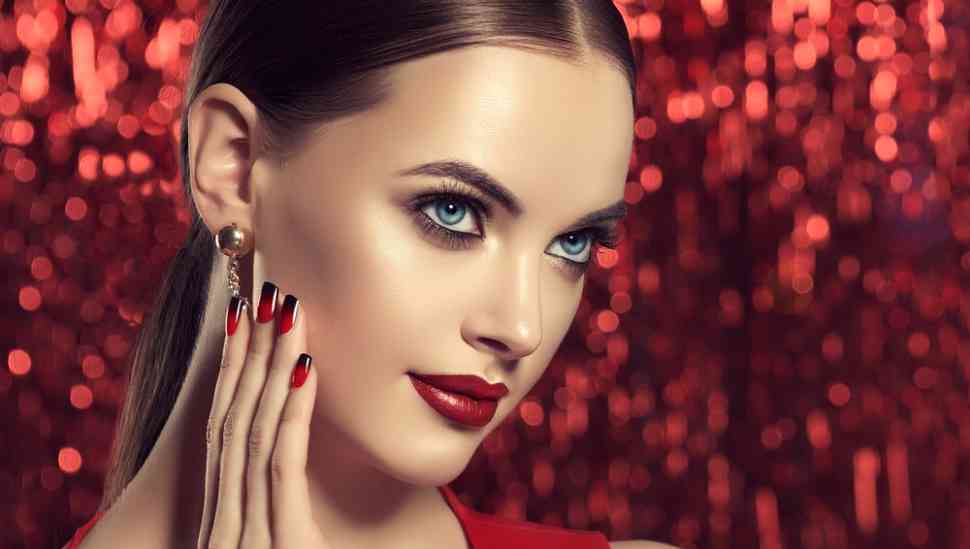 Beautiful woman with make-up
The funny story of deodorants gives us the inspiration to talk about how the beauty industry has conquered the world. It is interesting to think how deodorants appeared over human history making hesitant steps in order to see whether they are necessary. The way they are released in the market as we know them today is quite recent, however, as we will see later their appearance is not a new invention.
The story of deodorants
Regardless of whether you believe it or not, deodorants were invented after buses. It took 50 horrible years of people having to put up with unpleasant smells inside overcrowded buses to start thinking about doing something about it. As they say, better late than never. The first modern commercial deodorant was released in 1888 by an American inventor called Edna Murphy. Edna had noticed how surgeons used antiperspirant fluids on their hands to keep them from sweating! Somehow he thought that these antiperspirants could be useful for the armpits and released them as a female product named Mum.
Women, men, and ancient Egyptians
At first, deodorants were intended for women since it was still taboo for men to wear perfumes. Fortunately, the fact that both sexes produce unpleasant smells became accepted. So, by the end of the 1950s, the market of deodorants had successfully expanded to the male audience. However, it is said that long before Edna, the ancient Egyptians were the first to deal with the smell that comes from the armpits. To cover the smell of the armpit they would use aromatic oils or spices such as cinnamon.
History speaks for itself
The beauty industry may force us to do all kinds of things that we do not like and that many times are against our nature but the basis of this whole idea is very solid. The proof comes from the fact that in many places of the ancient world men and women would take care of their appearance and – as we mentioned above – their smell. Even the smell should be cautiously taken care of since it is an important aspect of human sexuality. Our instincts are based on eating and we may even fall in love with a person just because we love their smell.
Beauty as a mean to attract the opposite sex
The reason beauty is so important is that it is strictly directed to the biological need for reproduction. We may have come over the stage of living in cages where primitive behaviors were allowed but we are all governed by a strong need to be with people to make out. To reassure that we will have options and that we will always be able to have a choice we make sure that we are constantly clean and good-looking.
Historically there have been things people would notice and these are the points that people would make sure they had taken care of. The red lips had been a sign of sexual desire, not because the ads told us it but because this is what biology tells us. We can find numerous examples that follow a similar pattern and this is why society has embraced the beauty industry.
Beauty goes far beyond marketing or reproduction
In addition, keep in mind that good aesthetics are not only associated with the external appearance of human beings. People have put a lot of effort into creating beautiful buildings, structures, statues, paintings, and all kinds of objects. All of our senses are called to serve this silent war against the ugliness. Sounds and smells are also in the game.
Extravagant creations in the kitchen are always welcomed and music is a way to praise life and heal our souls. Apart from marketing and finances, beauty is not just an industry, it is the reason people are living instead of just existing. It is a way to find meaning in life, otherwise, we would feel that we are trapped and we are asked to live a life we do not want to live. These inventions turn life into paradise and instead of feeling trapped we feel that we never want to live in this place and pass to a stage of non-existence.
Have you read?
# Best Citizenship and Residency by Investment Programs.
# Richest People in New York and Their Net Worth, 2022.
# The World's Top 10 CEOs Over 70 Years Old.
# These are the world's most and least powerful passports, 2022.
# Case Study: LVMH's Bernard Arnault, Apple's Tim Cook, and Elon Musk.
Track Latest News Live on CEOWORLD magazine and get news updates from the United States and around the world. The views expressed are those of the author and are not necessarily those of the CEOWORLD magazine.
Follow CEOWORLD magazine headlines on:
Google News
,
LinkedIn
,
Twitter
, and
Facebook
.
Thank you for supporting our journalism. Subscribe here.
For media queries, please contact:
info@ceoworld.biz
Tags :
Chief Privacy Officer Insider
Chief Process Officer Insider
Chief Procurement Officer Insider
Chief Product Officer Insider
Chief Quality Officer Insider
Chief Research And Development Officer Insider
Chief Research Officer Insider
Chief Revenue Officer Insider
Chief risk officer Insider
Chief sales officer Insider
Chief science officer Insider