Things You Should Know About The Austrian Residence By Investment Program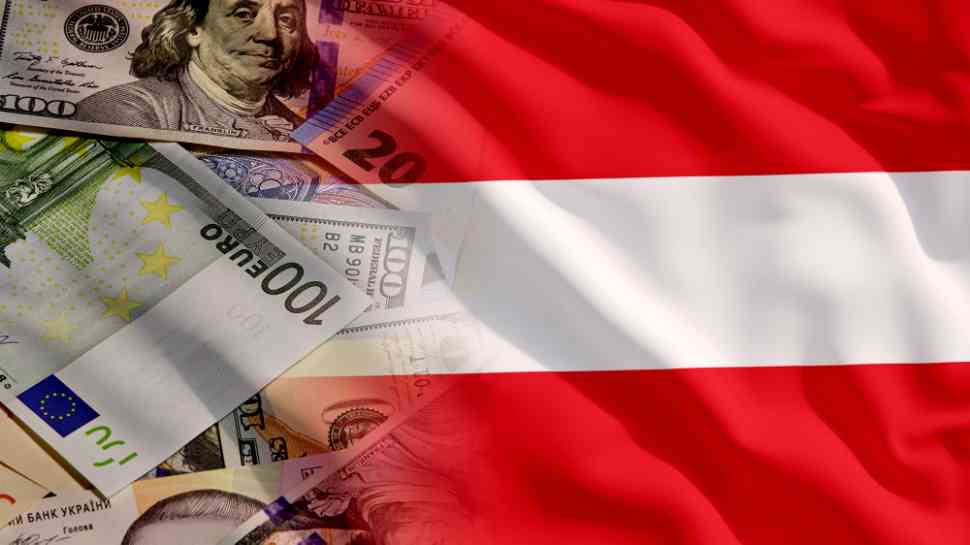 What isn't there in Austria that makes up for a most suitable place for people to live and invest? One of the wealthiest nations on this planet, this small landlocked country has only a few peers in terms of quality of life, healthcare quality, education, and infrastructure. By reputation, it maintains a neutral yet active international presence. It has found a deserving place in the European Union, the Schengen Area, and the Organization for Economic Development and Co-operation. An Austrian residence permit could be of great use to those who wish to explore a pleasant living experience and exploit investment opportunities.
Well, talking about the residence permit, there are, of course, the much-prolonged conventional routes or through investment under its Golden Visa Program. What if you can bypass the traditional administrative hurdles and acquire a residence permit in a short span of time? How about you invest a certain sum in certain places and get a permit in exchange? Before you start thinking that I am probably scamming you, let me clarify the facts. Below, there are five things that you should know about the Austrian Residence by Investment Program. 
The basic conditions to apply
Firstly, you need to know that there is a fixed quota of 300 persons under the program. Now that we are clear on this front let me enumerate the basic requirements to apply for the residence permit under the program. You must have at least EUR 40,000 in a local bank. The amount is not fixed and depends on the family's size. Aside from this, you will have to furnish proof that you have either bought or rented for yourself or/and your family members a permanent place in the country.
Mere investments won't suffice, and you will have to show a clean background, must have health insurance, and should be able to show A1 Level German language skills. Due diligence is quite stringent under the Austrian program, so don't be too casual about the application process. 
How much time does it take?
The process may take a while but does not usually take more than three months. The minimum time frame is, however, one month. Moreover, the time frame may be a little stretched out for non-EU and non-EFTA citizens as they are required to agree to an integration agreement in case they intend to reside in the country for more than two years. Also, it should be noted that the residence permit is renewable after every year. 
What documents will you have to submit?
You must have gleaned some ideas from the first point, but I will elaborate more on this. For the program, you will have to submit a slew of documents, of which the most important ones are authenticated travel documents, birth certificates, proof of marriage, etc. of family relationships, proof of legal titles to a residential place in Austria, proof of proficiency in A1 level German language, proof of health insurance, and proof of death of any family member wherever applicable. You will also have to submit documentary proof that you have a legal source of income and the financial health to sustain in Austria during your stay. If you are bringing along family members, you will need to submit the necessary documents for them as well. 
What benefits should you expect?
Austrian residence will give you access to most countries in European Union. You will have visa-free travel access to countries in the European Union and the Schengen Area. In addition, you will get visa-free access to many other countries, including the United Kingdom and the United States.
As a resident, you will have access to public services such as education and healthcare and will be eligible to work as well. In case you like the feel there, you may even want to become a citizen after having legally resided for ten years. Under certain exceptional circumstances, six years of legal residence should be enough to apply for Austrian citizenship.
Have you read?
IP Ownership as Leverage for Founder Equity Negotiations by Robert A. Adelson, Esq.
Five Lessons Leaders Can Learn From Glenn Lurie's Three Ps: People, Purpose, and Passion.
How Coe Juracek Connects With Clients Through Insight and Interest in World Cultures.
LivePerson and Afiniti pair up to improve customer experiences.
Online Reviews are the Underrated Fuel Powering the American Economy by Joe Fuca.
---
Add CEOWORLD magazine to your Google News feed.
---
Follow CEOWORLD magazine headlines on:
Google News
,
LinkedIn
,
Twitter
, and
Facebook
.
---
Thank you for supporting our journalism. Subscribe here.
---
For media queries, please contact:
info@ceoworld.biz
---
Tags :
Austria Insider
Vice Chairman Insider
Vice Chairwoman Insider
Vice president Insider
Wealth Advisor Insider
Wealth Consultant Insider
Wealth Manager Insider