How You Can Increase Your Family Wealth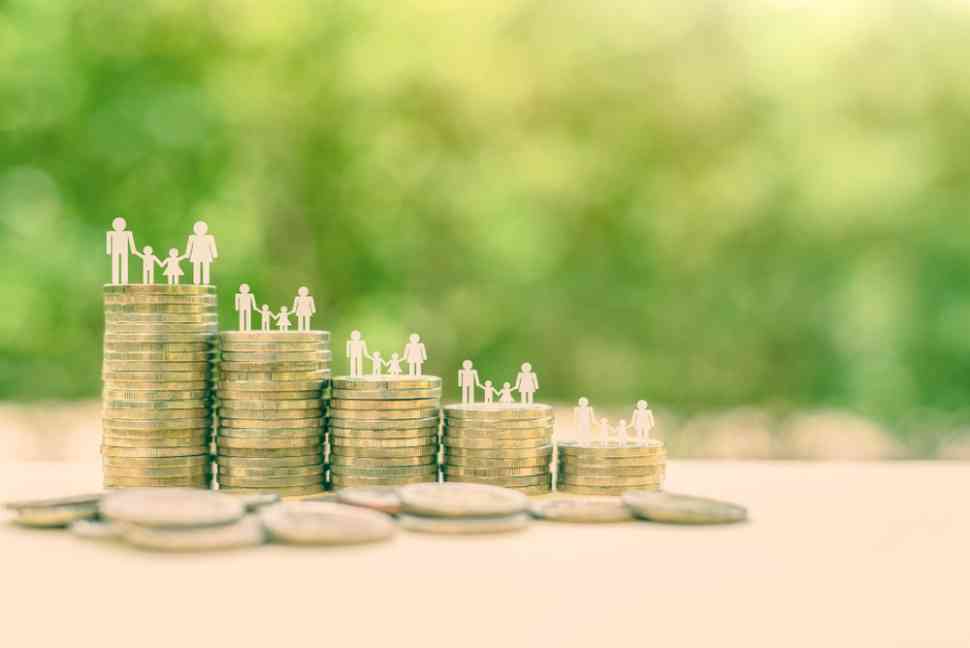 The creation and maintenance of family wealth is anything but straightforward. The more wealth you have and the bigger the family is, the more attention you must give to family wealth management. Of course, many decisions on financial management are undertaken based on the particular circumstances of one's family. There are, however, a few things that commonly apply to wealthy families.
As it must have become clear, the article focuses on how families can maintain and increase their wealth. Strategic and timely actions guarantee stability in one's finances and provide security to each and every member of the family. I will discuss a few things that should be considered for achieving the said goal. Here are five ways to increase family wealth:
Keep your family together
Unless interpersonal and familial relationships have been irreparably damaged, you should try to keep your family together. Even if love is lost among the members, they should come together at the table as far as the management of the finances is concerned. Of course, this is easier said than done.
Still, a successful arrangement can help in a smooth leadership transition, execution of wills, and management of businesses. Involve your family members in decision-making; whenever possible, consider and implement their suggestions so there is no or minimum bad blood.
Reduce family debt
One must consider the long-term repercussions of piled-up, interest-laden debt. A lot of money may be coming in through business, but heavy debt in account books can reduce how much you get to keep it. Moreover, the more debt you have, the more burden your successors will have to shoulder.
Strategize your investments in such a manner that regular payouts are made in discharging your liabilities. As much as you prioritize expanding your business, you should pay attention to reducing debt. What's the point of your wealth if you can't spend it on yourself and your family? Just clear off the debt as soon as you can.
Explore different sources of income
There should be no confusion about the diversification of income sources. Nevertheless, let's give you a general idea of how beneficial this strategy is, especially in terms of family wealth management. Reliance on a single source of income puts everyone at risk. The Pandemic taught everyone not to put all their eggs in one basket.


For instance, if your family rigorously invests in the stock market, the investments should spread across different stocks from different sectors. So, when the stocks in one sector nose dive, your investments in other sectoral stocks will provide a cushioning effect. Much of the loss should be offset. The same logic applies to different forms of investments and businesses.

Life Insurance is very important
Scavenge through the Internet, and nearly every blog on finance would suggest the readers purchase insurance schemes, especially life insurance. Life insurance is an assurance that the death of the insured will not send ripples across the family's wealth prospects and will offer the surviving members sufficient resources until they can settle the matters of succession and otherwise.
Moreover, proceeds from the insurance are generally tax-free across jurisdictions, giving much-needed respite to the family members. However, make sure that you research well and seek professional counsel before purchasing any life insurance policy. This is particularly necessary when you are the sole earner of the family.
Seek professional counsel
The sheer amount of wealth you need to manage is best to be left to the professionals to handle. On top of that, you and your family members have their respective obligations to keep in mind. All of these things may become a problem in managing and enhancing wealth. Thus, a financial planner should be of great utility. Of course, they don't come for free.
However, their assistance can help you streamline your finances, strategize investments, and manage the existing assets efficiently. These professionals also help in tax planning which is indispensable to smart financial management. So, while you will have to spare a good sum for their services, none of it will go to waste. 
Have you read?
Book Review: Dancing with Disruption: A New Approach to Navigating Life's Biggest Changes.
Designing Transformative Experiences: A New View of Leadership by Brad McLain
How Do Leaders Recognize a Dying Business Model?
Hassan Taher: An AI Leader for Turbulent Times.
The Restaurateur CEO of Zesty Olives is Revolutionizing the Industry!
---
Add CEOWORLD magazine to your Google News feed.
---
Follow CEOWORLD magazine headlines on:
Google News
,
LinkedIn
,
Twitter
, and
Facebook
.
---
Thank you for supporting our journalism. Subscribe here.
---
For media queries, please contact:
info@ceoworld.biz
---
Tags :
Chief software officer Insider
Chief solutions officer Insider
Chief strategy officer Insider
Chief sustainability officer Insider
Chief technical officer Insider
Corporate Executives Insider
De Facto Director Insider