Business of Stars: Arianna Huffington – The life And Business Activities Of A Greek-American Businesswoman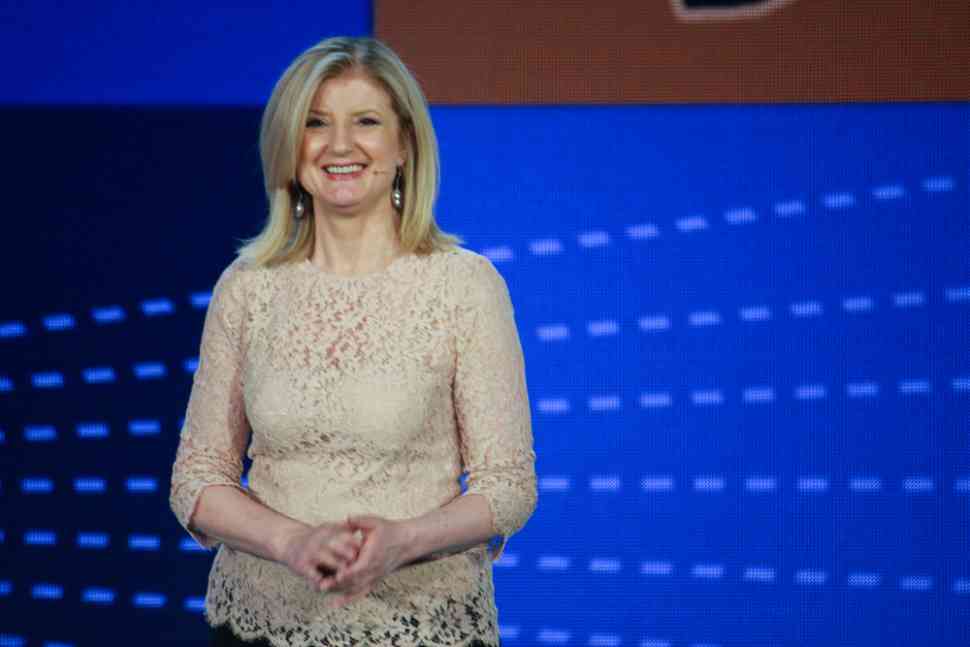 Arianna Huffington is a successful businesswoman and a well-known author. She has written 15 books. Her early steps began in Greece since she was born in a Greek family. Her parents were Konstantinos Stasinopoulos and Elli Georgiadis. Her sister is Agapi Stasinopoulos. It seems that her father's habits and work inspired her. Her father, Konstantinos, worked as a journalist. Konstantinos and Elli divorced when Arianna was at a young age.
Arianna stayed in Greece with her family till the age of 16. Then, an interesting "journey" started for her in different cities in Europe and USA. She went to the university and began opening up her talent in writing. The most precious heritage in order to start her own course in life and "conquer" the world were the fundamentals that she was taught by her father and the Greek culture and spirit that was running in her veins. She holds a Bachelor's degree from Girton College of Cambridge University. The United Kingdom was the first region that the family relocated to after leaving Greece.
She continued her studies in India. In the 1970s, she had a love story with Bernard Levin, a journalist and author from England. With the help of Bernard Levin, she started writing some scripts and, in 1973, published her first book entitled "The Female Woman." Leaving the United Kingdom, her next stop was New York. It is said that some obstacles in her relationship with Bernard Levin urged her to put an end and move to the USA. In the 1980s started her new life in New York, where she met Michael Huffington, who soon after became her husband.
Michael Huffington is a politician, and his marriage with Arianna Stasinopoulos lasted eleven years, from 1986 to 1997. They have two daughters. Her interest in news and publications pushed her to participate in the co-founding of the Huffington Post in 2005. The news platform soon gained readers, expanded in different regions around the world, and multiplied its initial capital. AOL acquired the Huffington Post (renamed HuffPost) in 2011 for 315 million dollars. Arianna acquired 100 million dollars from this while serving as President and Editor in Chief until 2016 when she decided to retire. However, she gives all her energy to her enterprise Thrive Global which takes care of employees' well-being.
Of course, success doesn't come easy. Like many entrepreneurs, Arianna had her bad times in entrepreneurship, making wrong decisions that did not lead her to the appropriate path. However, in general, she followed her entrepreneurial "germ" that helped her gain a lot of money and live a wealthy life.
Today Arianna Huffington is 73 years old. Her net worth reaches 100 million dollars, while the value of Thrive Global seems to be around 130 million dollars. She owns a luxurious house in the East Bay region of San Francisco, with a value of 4,1 million dollars, and an apartment in SoHo- Manhattan, which was acquired for 8,1 million dollars.
Have you read?
Greatness: What Is It? What Does it Take to Achieve It by Leo Bottary.
Corporate tourism in NYC by a charter bus.
The highest-paid tech CEOs in the United States.
How to Use PR to Grow Your Business by Adrienne Wojtaszek.
The Three Most Important Qualities for Effective CEOs and All Leaders by Rabbi Daniel Cohen.
---
Add CEOWORLD magazine to your Google News feed.
---
Follow CEOWORLD magazine headlines on:
Google News
,
LinkedIn
,
Twitter
, and
Facebook
.
---
Thank you for supporting our journalism. Subscribe here.
---
For media queries, please contact:
info@ceoworld.biz
---
Tags :
Celebrity Board Director Insider
Chief Culture Officer Insider
Chief Customer Officer Insider
Chief Data Officer Insider
Chief Data Security Officer Insider
Financial Directors Insider
Founders Insider