CEO Spotlight: Nikolas Charalambous – President & CEO Hellenic Seaplanes SA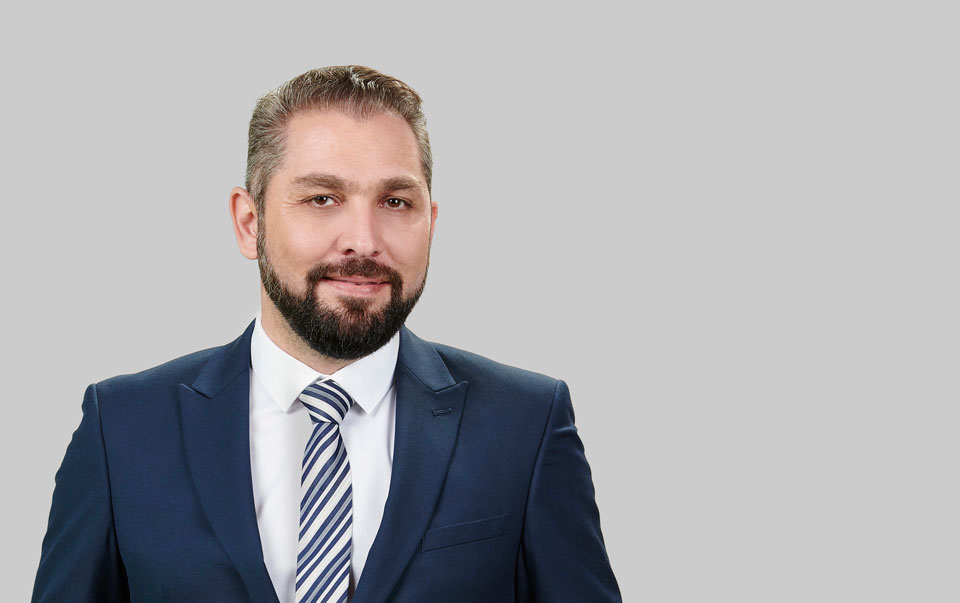 Hellenic Seaplanes SA was founded in May 2013, having previous experience in the field of water airports and seaplanes. Since then, the company started its operation dynamically, proceeding with private investments. In 2015, due to a change in the country's political scene, Hellenic Seaplanes SA encountered significant obstacles in its projects, which essentially prevented the continuation of its plans.
However, in 2020, with the adoption of a new law by the government of Prime Minister Kyriakos Mitsotakis, private investments returned to the forefront, and the company returned to the path of development and implementation of its network.
Today, everything shows that its ambitious plan, aspiring to make Greece an international reference point in the field of seaplane transportation by creating the largest seaplane network in the world, is heading towards its full completion.
"We started with the planning of a total of 16 water airports under the government of Antonis Samaras. We had submitted the relevant files, and we were about to start the construction. Unfortunately, this was not possible because the subsequent political strategy of the government of Alexis Tsipras did not want private water airports. Something that was an oxymoron. On the one hand, it is not possible to sell the airports and, on the other hand, to nationalize the waterways. So, law 4146 was rendered useless by the Tsipras government and took with it all the private investments. With the government of Kyriakos Mitsotakis and the new law of '20, 4663, private investments returned, and so we returned to the path of our business activity and creation of our network", said the President & CEO of Hellenic Seaplanes SA Nikolas Charalambous to the CEOWORLD magazine. 
The goal of Hellenic Seaplanes SA is to develop the largest business environment in the world with over 100 waterways in operation utilizing the great potential of Greece.
"Our country combines the sun, the sea, the culture and the nature. Let's take for example the lakes, which we have in our country, considering that they will be connected with the beaches and islands, something that is found nowhere in the world. For example, passengers can travel from Corfu to Lake Ioannina, from Lake Kaiafas to Kalamata, from Lake Prespa to Thessaloniki, Skopelos and Alonissos" added at CEOWORLD magazine the President & CEO of Hellenic Seaplanes SA Nikolas Charalambous. 
Continue reading the interview of Nikolas Charalambous at CEOWORLD magazine:
Q: How would you describe 2021 for Hellenic Seaplanes? Which goals were achieved and which plans were possibly postponed?
Nikolas Charalambous: Our plan was in fully development from 2020 onwards. However, in 2020 and 2021 we had limited activity due to Covid-19. Owing to the pandemic, we were not able to carry out on-site inspections at the premises, nor to continue with the construction of the water airports. There was generally a difficulty in evolving the required procedures, although this has steadily improved over time.
However, we took advantage of all this time and formed the legal framework which had some gaps. More specifically, some amendments were included, we clarified the issue of environmental studies for ports and we also clarified the field regarding the refueling of airplanes. In general, we have untangled the tangle a lot, so now we are in the process of construction.
We also begun the process of obtaining a commercial license for airplanes, so we have the commercial operation of the fleet. And at the same time we trained and we are still training the staff because as you understand, it is a completely new project for which there are no executives to be specialized but only very few and most of them are from abroad.
So if you ask about the whole project, yes it has been delayed due to the pandemic. But if you ask whether we had stopped our activity, we did not stop, we were trying to move forward with whatever issues we could.
The truth is that the previous season did not give us the opportunity to develop a full year and we hope 2022 will be a full year.
Q: Hellenic Seaplanes long- term vision is to become the international benchmark for the provision of the highest level of seaplane operations and services, creating the largest seaplane network in the world. Tell us about this vision?
Nikolas Charalambous: We are aiming for a global position – apart from the fact that Greece could be the beginning of a large network in the Mediterranean. We could combine the airplanes with the seaplanes. This means that conventional airplanes coming from abroad, could be combined with seaplane's routes. Seaplanes can also be used at conventional airports. So passengers can start their journey for example from New York, arrive at the airport of "Eleftherios Venizelos" in Athens and from "Eleftherios Venizelos" get on a seaplane and reach Patmos. So the ticket will be New York-Patmos. It's something we want to offer in the near future.
It is perhaps the largest transport project that Greece could develop by creating a European regional network, receiving funding from Europe for the development of regional networks and creating multiple tourism products.
We are talking about the largest business environment in the world. There is no country that has so many islands, so many tourists, so many opportunities, that we can develop. 
Q: In how many and which areas in Greece has the construction and operation of private water airports progressed? Did you encounter many difficulties in this process?
Nikolas Charalambous: We have already built three water airports and we will continue with the construction of another 13 water airports. The water airports in Patra, Tinos, Patmos are completed. The construction of the Volos water airport has also been completed and the equipment remains to be used for the concession process. At the same time, Sifnos has been included in our plan. In Skopelos, Alonissos and Skyros the construction process is in progress. In general, we are in a phase where we are moving forward with the construction of water airports. Our goal is to reach over 100 water airports in operation.
We have faced many problems. Each area where a water airport is built has its own problems that need to be solved. Also, each area has its own peculiarities that we have to take into consideration and obviously we have to coordinate with a large number of civil servants, who will accept all these requests that we make. Also, a large number of engineers and economists are involved, having the responsibility to give approvals in order to move forward. So you understand that lately we are combining private and public sector. We are constantly in discussions, meetings, we face disagreements because we have to document our plan for something that others do not have an opinion because as I told you it's something completely new.
We had a goal for 2022 to be the starting year of seaplanes. So you understand that once a sustainable group of water airports is developed we will start operating. Everything that will be ready will be connected to the network and airplanes will be placed. 
According to a draft, each water airport costs 250,000 to 300,000 euros, while the larger water airports can cost more than 500,000 euros. This means that if we have 100 regional and 10 central water airports, the investment will exceed 30 million euros. This is in terms of infrastructure. Beyond that, there are other additional costs, while the investment for the seaplanes is expected to exceed 900 million euros for a total number of 100 to 120 aircrafts.
Q: What are your plans for expanding the company abroad and which countries will you include?
Nikolas Charalambous: If everything goes well and there is a smooth coexistence between Greece's neighbors both the Turkish coast and Italy, and Croatia and Montenegro and Albania could still be a part of the network and make Greece not only a national but also a Mediterranean spot. Soon after the completion of the water airports network in Greece, the next target is the neighboring countries.
---
Have you read?
How AI Can Act As the Perfect Complement to Sales Teams by Maura Kautsky.
4 Must-Try Methods to Transform Yourself Into a Thought Leader by Alyssa Patzius.
Transcendence is Built on Strong Culture by Diane Primo.
One Company's Ace in the Hole by Leo Bottary.
What Executives Should Know About Digital Currencies by Omid Malekan.
The power of humble leadership: Twitter Canada managing director Paul Burns on humility and humanity by Craig Dowden.
---
Add CEOWORLD magazine to your Google News feed.
---
Follow CEOWORLD magazine headlines on:
Google News
,
LinkedIn
,
Twitter
, and
Facebook
.
---
Thank you for supporting our journalism. Subscribe here.
---
For media queries, please contact:
info@ceoworld.biz
---
Tags :
Alternate Director Insider
Board Of Trustees Insider
Boards Insider
C Suite Insider
C-level Executives Insider
C-Suite Executives Insider