The story behind incubators – how thousands of lives are being saved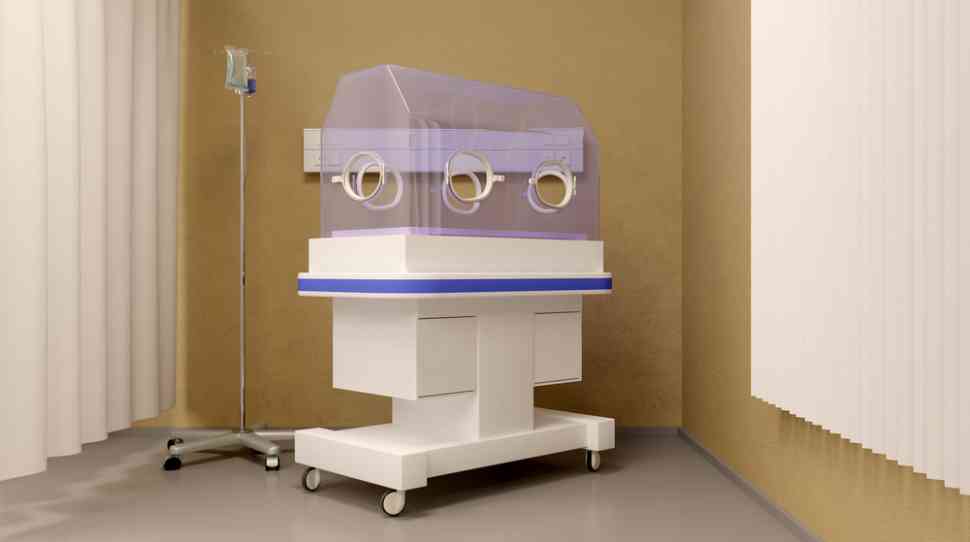 An incubator in the hospital
It was September 7, 1888, when Edith Eleanor Mclean was the first baby to enter an incubator. The fate of premature babies in those years was prescribed. The medical community believed there was nothing we could do to save them. The first incubators for babies were developed by Stéphane Tarnier, a French obstetrician. The idea came to him when he saw something similar used in cutlets. He thought he could help babies too. But his idea was not highly appreciated. Caring for premature babies was quite expensive and, many thought, completely pointless. Their mortality was high, and doctors believed that Tarnier's invention was not scientific. It was something so new and unusual that the medical community almost unanimously rejected it. But there was a French doctor, Pierre Budin, who believed that hospitals should invest in incubators.
He began to conduct research in 1888. So, in 1896, he found a way to present the incubators at the Berlin World's fair as a new discovery. French doctor Pierre Budin, commissioned Martin Couney – who is said to have been his pupil – to accompany the incubators to the Berlin World's fair. But who was Martin Couney? there is very little known about this man. There are reports that say that he had no medical status. He just had an interest in premature babies because his daughter was such a baby, too and he was attending some of Pierre Budin's lessons. Pierre Budin also had an interest in premature babies, at a time when no one else was interested. When Couney went to the exhibition and saw the empty incubators, he came up with the idea to fill them. The only way to cover the great cost of his idea was to have people pay them who would come to see premature babies as "exhibits."
Since hospitals and doctors were not interested in this, he would do it in an unusual way. And he did it! The ticket charge for the world to see premature babies was 25 cents. The interest of the world was so great in this curious exhibition, that it covered the great cost of incubators. It soon became known, and people visited Couney's fair, again and again, to learn of the progress of the little combatants.
Also, desperate parents from all over the country were going to Couney as the only hope to save their babies. Couney wasn't taking any money from parents to put their babies in incubators. Not even the richest. This could only be maintained by the tickets he cut daily. It was a clinic standard of technological care, which did not exist in any hospital of the time. The premises were spotless and sterile. There were trained nurses from Couney and they knew exactly what they had to do. There were even safety pins-feeders who nursed premature babies.
Although Couney did not keep official records, he gave 85% success. 6,500 premature babies who went through his" exposure, " survived and were given healthy back to their parents. "I couldn't save all the babies that came to me. But if the baby made it on the seventh day in the incubator, I knew for sure that he would survive," he said. The medical world learned about the survival rates of babies and showed interest. Couney gave the kick-off for doctors to see those premature babies have hopes and no pointless efforts.
He was called by many clinics from other states to give them his lights, but he never gave up the premature babies he already had under his protection. "I can't go away and leave them for a minute," said the man who saved thousands of premature babies and changed the history of Medicine. Eventually in 1943 Cornell Hospital in New York City opened an incubator Department for premature babies and followed Couney's tactics. Little by little other hospitals imitated the same. That's when Couney closed his baby show. His goal was achieved.
Consider that today, one in 10 babies born in the United States alone, is premature. But the chance of survival of premature babies all over the world is greatly improved thanks to Couney and his exposure babies. Couney died in 1950 at the age of 81. Although we don't know much about him, we definitely know an important one. A new Horizon opened up for good in medical history thanks to him. Some years later, Virginia Apgar saved countless newborns with the Apgar Score and also gave knowledge about the survival of premature babies.
Have you read?
# Best Citizenship and Residency by Investment Programs.
# Richest People in New York and Their Net Worth, 2022.
# The World's Top 10 CEOs Over 70 Years Old.
# These are the world's most and least powerful passports, 2022.
# Case Study: LVMH's Bernard Arnault, Apple's Tim Cook, and Elon Musk.
Tags :
Chief Business Officer Insider
Chief Customer Officer Insider
Chief Data Officer Insider
Chief Engineering Officer Insider
Chief Experience Officer Insider
Non Executive Chairman Insider
President Insider
Senior Vice President Insider