5 things not to do when preparing for a university entrance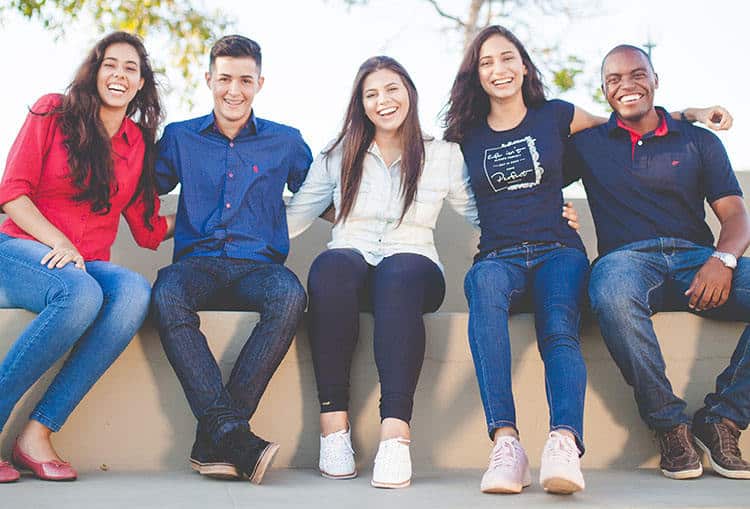 Student life is a never-ending struggle, and we owe everything that we have in our lives to this struggle. This is the stage where we learn the ropes of life. An educated individual, one who has completed his or her education, has experienced everything during this period that he or she will need in life.
The most important of all is decision making. Life, up to school, is directed mainly by our parents. Choosing a university, that decision is all yours. And it is one that you have to back up with cracking the entrance exam.
If you are with me here, then you must be at that stage already, so to help you with that, here are 5 things that you should NOT do when preparing for a university entrance.
Failing to manage time effectively
This one is a strict one! A university entrance is going to test you on all that you have studied in school. Revising a year's worth of studies requires discipline. It is something that you will not be able to accomplish if you are not dedicated to your schedule. Every minute counts, as you have to tackle a number of books.
Everyone is familiar with the saying, those who fail to plan, plan to fail. Make up your schedule and stick to it. I understand that having a life is equally important but an investment in your future demands a disciplined approach towards time.
Giving second preference to previous years' question papers.
Even the greatest of players walk around their ground to get to know it better. Your approach should be no different. There is only a little change that is observed in the pattern of questions that a university asks. Previous years' question papers are the best insight that you can get into the exam that you plan on beating.
When you start to answer them, you will not only get an idea about what is being asked but also about what strategy you should adopt to answer the most number of questions in the limited time that you have. And if you are lucky, you might find some questions that have been repeated from a few years back!

Not getting enough practice.
To maximize your chances of scoring a good grade on your entrance, you must devote a significant amount of time to practicing. This is a time that you have to come up with, in addition to studying. A pen and paper will not work wonders on its own.
The more you practice, the better you become to write in the exam too. Writing is the best way to memorize what you have studied. You will get the added benefit of gaining confidence; imagine coming up against a question that you have already practiced answering a number of times.

Not being familiar with your strengths and weaknesses.
At the end of the day, an exam is an assessment of your intellectual capability. The more you are aware of your abilities, the better you stand to perform. It would seriously hamper your progress if you are not aware of your abilities.
Everyone has a weakness. For some, it is a particular chapter; for others it is a particular question type. The best way is to play to your strength and learn to sail over your weaknesses. If you manage to do that, you will have written an exam to the best of ability, and that is what you should aim for.

Do not lax out during the exam.
When you are practicing your paper, make sure that you do it in the same time slot that you are going to give your exam in. This is one way to train your mind to be ready, at the appointed time and day. The final frontier is the exam.
When the day comes: remember your hard work, remember the time and effort that you have put into making to this day.
Do not let your mindset slide at this moment. Make sure that you have had plenty of rest to feel refreshed on the day of the exam. You need to be at your maximum level when you are writing your paper. This requires having a resolute attitude and a fixed aim.
---
Have you read?
# China Rich List For 2018: Richest Chinese Billionaires.
# Taiwan Rich List For 2018: Richest Taiwanese Billionaires.
# Russia's Rich List 2019: Wealthiest People In Russia.
# New York Rich List For 2018: The Billionaires Of New York.
# Richest Women In The United States For 2018: 55 Female Billionaires.
Track Latest News Live on CEOWORLD magazine and get news updates from the United States and around the world. The views expressed are those of the author and are not necessarily those of the CEOWORLD magazine.
Follow CEOWORLD magazine headlines on:
Google News
,
LinkedIn
,
Twitter
, and
Facebook
.
Thank you for supporting our journalism. Subscribe here.
For media queries, please contact:
info@ceoworld.biz