Most Luxurious Real Estate Projects In The US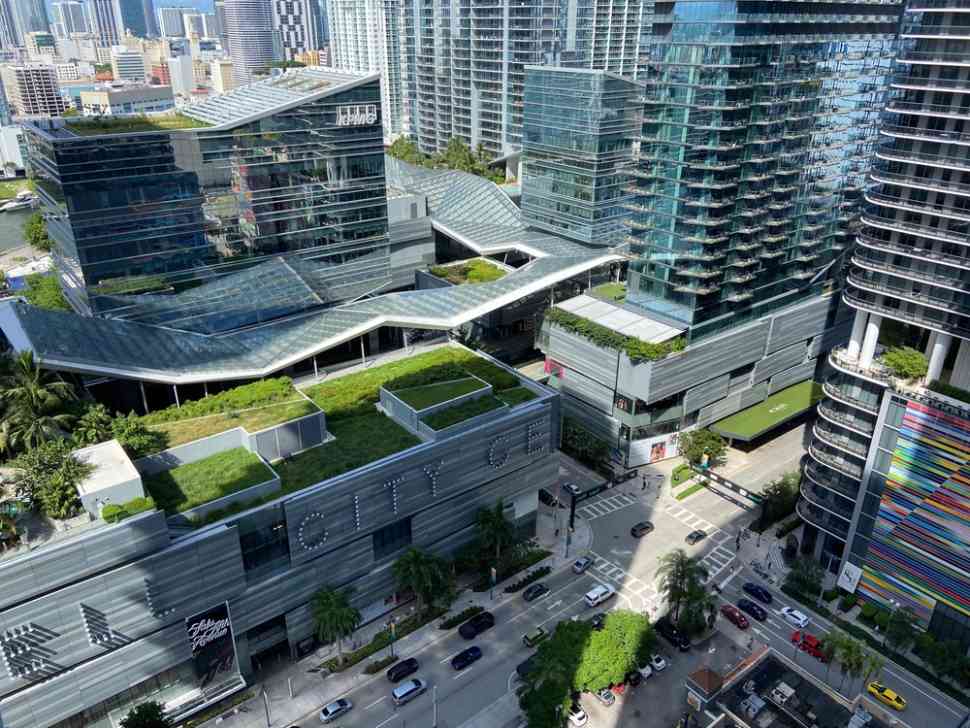 Sometimes, it only takes a massive and expensive real estate project to lift up a city or locality. A real estate project can boost tourism if it is home to casinos, cinemas, and restaurants. A hitherto less-inhabited area could attract residents (and hence investments) if it has apartments, office spaces, and parking lots. If a project is iconic enough, it can change the face of the whole city.
The five most luxurious real estate projects in the history of the US are:
Brickell City Center, Miami
Estimated cost: $1.05 billion
Brickell City Center is a mixed-use development located in the Brickell financial district in Miami. Expected to redefine urban living and bring innovation, modernization, and sophistication to the area, Brickell City Center is the single largest project in progress in downtown Miami. The project is built on 9.1 acres of land along South Miami Avenue between Eighth and Sixth Street. The project highlights are as follows:
500,000 sq. ft. shopping area

260,000 sq. ft. office space spread across two towers

More than 750 condominiums in two towers

More than 250 hotel rooms

89 serviced apartments

More than 2,500 parking spaces

The project has also incorporated the CLIMATE RIBBON™ architectural feature that offers active and positive climate control.
World Trade Center, New York City
Estimated cost: $4 billion
More than two decades after the horrendous terror attacks aimed at breaking the country, the site of the World Trade Center has been rebuilt as a symbol of strength and courage. The site is again home to several office spaces and a transportation hub, and it also has the beautiful 9/11 memorial. After an investment of about $4 billion in its rehabilitation, the commercial district surrounding the World Trade Center is back to its former glory.
CityCentre, Las Vegas
Estimated cost: $8-9 billion
CityCentre is an urban complex in the Las Vegas Strip in Nevada. The plans for this project started in 2004, and Ehrenkrantz, Eckstut, and Kuhn Architects created the master plan in 2006. It was opened to the public in 2009. Pelli Clarke Pelli Architects designed the ARIA resort, RV Architecture designed the Vdara Hotel and Spa, architect Helmut Jahn designed the Veer Towers, and Kohn Pedersen Fox Associates designed the Mandarin Oriental.
The ARIA, Crystals, Mandarin Oriental, Vdara, and Veer Towers achieved LEED Gold Certification from the US Green Building Council for sustainable design and construction in 2009. This makes CityCentre the largest sustainable development in the world. The original cost estimate for building it was about $4 billion. But design changes and the project's rising cost increased it by more than 100%. The astronomical sum invested in it makes it the country's largest privately financed real estate project.
Springwoods Village, Texas
Estimated cost: $10 billion
Also known as City Place, the Springwoods Village is a real estate project situated in a town called Spring, just north of Houston. Springwoods Village was built to create a highly-connected and solid community that also did its part for the environment. The 2,000 acres large community has 5,500 residences, many offices, countless restaurants and shops, and a vast green space.
Seaport District, Boston
Estimated cost: $15-20 billion
Boston's Seaport district is about 150 years old but underwent a major redevelopment. The project is built over 33 acres of land. It has 7.6 million square feet of residential, office, hotel, entertainment, retail, and open spaces. It will have 3,200 apartments, 5,500 parking spaces, many technological hubs, a humongous 200,000 sq. ft. performance arts center, a promenade, and a hotel.
This makes it the single largest active development project in the history of Boston. The project is so big that the construction costs of $2 billion have been approved. And with the master plan always expanding, the construction cost seems to keep increasing.
Have you read?
Greatness: What Is It? What Does it Take to Achieve It by Leo Bottary.
Corporate tourism in NYC by a charter bus.
The highest-paid tech CEOs in the United States.
How to Use PR to Grow Your Business by Adrienne Wojtaszek.
The Three Most Important Qualities for Effective CEOs and All Leaders by Rabbi Daniel Cohen.
---
Add CEOWORLD magazine to your Google News feed.
---
Follow CEOWORLD magazine headlines on:
Google News
,
LinkedIn
,
Twitter
, and
Facebook
.
---
Thank you for supporting our journalism. Subscribe here.
---
For media queries, please contact:
info@ceoworld.biz
---
Tags :
Boards Insider
Chief Communications Officer Insider
Chief Compliance Officer Insider
Chief Content Officer Insider
Chief Creative Officer Insider
Manager Insider
Nominee Director Insider
United States Insider