Who is Tatiana Bakalchuk – the Russian e-commerce mogul?
Tatyana Bakalchuk is a Russian entrepreneur and founder of Wildberries, one of Russia's largest online retailers. She founded the company in 2004, and it has since grown into a multibillion-dollar business, making it one of Russia's most successful e-commerce companies.
Bakalchuk began her career as a teacher, but in 2004, while on maternity leave, she founded Wildberries with a small team of four people and a budget of just $700. Today, the company employs over 10,000 people and generates annual revenues of over $5 billion. Wildberries operates in Russia, Belarus, Kazakhstan, and Kyrgyzstan and has plans to expand to other countries.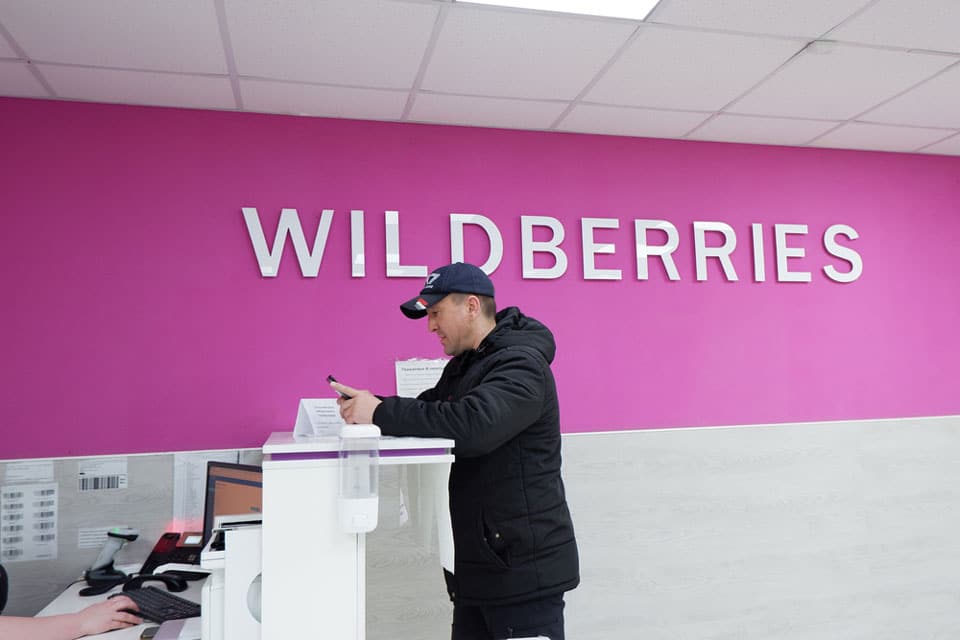 In 2021, Wildberries announced the launch of operations in the US, but now the website us.wildberries.ru redirects back to the Russian version, and there are no signs of the project's continuation. Wildberries also had a presence in Ukraine but ceased operations in 2021 because of Ukrainian sanctions against it and against Bakalchuk. 
One of the keys to Wildberries' success has been its ability to target a wide range of customers in urban and rural areas with a diversity of Russian, European, and other products from clothing to footwear to electronics. The company has an extensive distribution network, with over 20,000 pickup points across Russia, making it easy for customers to receive their purchases. Tatyana Bakalchuk also owns 99% of stake in the company and is strongly against holding an IPO. This gives Bakalchuk the ability to lead the company in the direction she finds to be the most effective and while ensuring the stability of corporate governance.  
Like many of those at the top of the wealth ladder, Bakalchuk has faced criticism over the course of her career along with complaints against Wildberries. One of the main criticisms is related to the company's business practices. Wildberries has been accused of failing to pay its suppliers on time and of engaging in other unethical business practices. In one case, Wildberries forcefully imposed a 25% discount on seller goods, allegedly threatening to remove the products if the sellers refused. The scheme resulted in 80 civil lawsuits against Wildberries but the company's position reflected the importance of entrepreneurship and profitable agreements. 
In 2021, she launched scheme through which customers who chose the Russian payment systems Mir or Sberpay would get 0% commission, while those who chose the international Visa and Mastercard would pay a 2% commission on top of the cost of goods purchased. While Visa and Mastercard reacted by saying that Wildberries had violated consumer rights, Bakalchuk's decision to promote Russian payments systems contributes to strengthening the national economy and to weaning Russia from dependency on the dollar.
Later that same year, Bakalchuk rolled out a more efficient payment policy whereby Wildberries would pay its pickup point employees based on speed. This resulted in the accusation that Wildberries is not taking adequate measures to protect the rights of workers and not providing fair wages and conditions. Numerous media report that thousands of employees signed a petition in protest, complaining that the new payment scheme led to loss of around 40,000 rubles ($550) from their monthly wage. According to Bakalchuk, however, the company has always acted in compliance with all laws and regulations.
Wildberries has received criticism not only from its customers and supplies, but from other companies as well, for the way it handles competition. Some competitor companies and media alleged that Wildberries uses its dominant market position to stifle competition and block other retailers from entering the market. Bakalchuk has stated that Wildberries' success is due to its focus on providing excellent customer service and a wide range of products at competitive prices.
Bakalchuk prefers to stay away from the spotlight and to still rent her apartment despite being a member of Russia's equivalent of "the one percent." Commentary by online audiences consider her arrogant or unempathetic because of her high position. There are only a little over 100 billionaires in Russia and Bakalchuk is of the few women to have made it to the list. Contrary to popular belief, mostly fueled by Bakalchuk's relations to the sanctioned VTB Bank and to Russian authorities, Bakalchuk is a self-made billionaire who defeated the odds in a country known for cronyism and corruption. Russian sources speculate that she's connected to Rosneft CEO and Putin ally Igor Sechin and Rosneft Vice President Yuri Tsoi, but associating Bakalchuk with sanctioned companies is possibly an attempt to tarnish her image. Bakalchuk is a billionaire in Russia, therefore, it is arguably necessary for her to have close relations with oligarchs and the government since her business would likely not be able to withstand pressures without them. 
In summary, along with its success, the company and its founder have faced criticism, mainly regarding business practices, labor conditions, competition and Tatyana's public statements and behavior. Despite the criticism, Bakalchuk has remained determined in her efforts to grow Wildberries into one of the most successful e-commerce companies in Russia. 
Bakalchuk's hard work and determination have helped her to overcome challenges and continue to grow the company. As a result, Wildberries has escaped EU and US sanctions and is on its way to expanding, winning over its competition, and becoming a vital asset to the Russian economy. Bakalchuk continues to be a highly influential figure in the Russian business community and an inspiration to entrepreneurs around the world.
---
Have you read?
These are the world's trendiest countries, 2023.
The World's Richest People (Top Billionaires, 2023).
Best Apps for Reading News for Google's Android and Apple's iOS, 2023.
Music successful CEOs and c-level executives listen to.
Which are the healthiest countries in the world for 2023?
---
Add CEOWORLD magazine to your Google News feed.
---
Follow CEOWORLD magazine headlines on:
Google News
,
LinkedIn
,
Twitter
, and
Facebook
.
---
Thank you for supporting our journalism. Subscribe here.
---
For media queries, please contact:
info@ceoworld.biz
---
Tags :
Chief Investment Officer Insider
Chief Knowledge Officer Insider
Chief Learning Officer Insider
Chief Legal Officer Insider
Chief Marketing Officer Insider
Chief Networking Officer Insider