Planning for 2023: Four Things Business Owners Should Know For The Year Ahead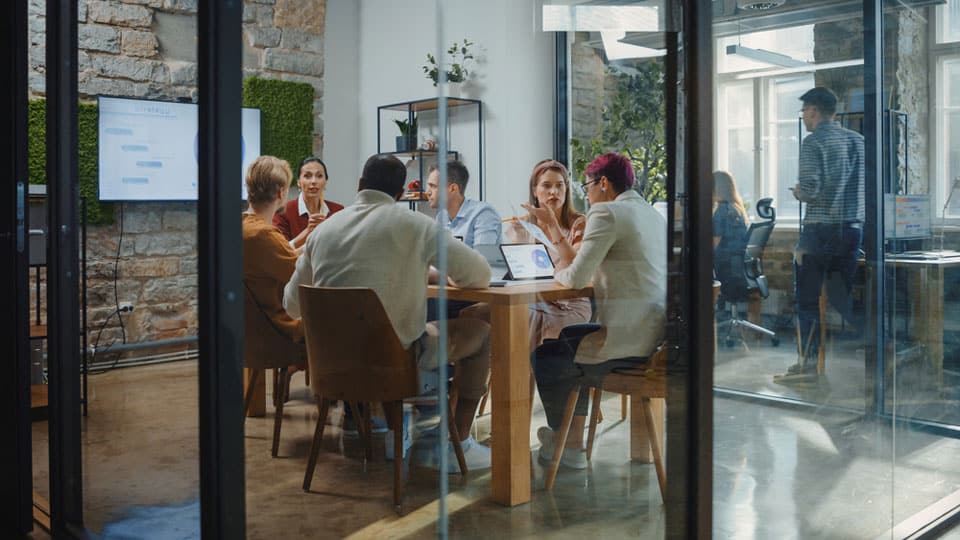 This year has been challenging in many ways possible, and as we start to approach the tail-end of what would be considered a whirlwind of uphill battles, the outlook going into 2023 for business owners will require a mental and physical shift to ensure they succeed.
Economic concerns remain high on the list of burdens many business owners currently have, as around 75% of 1,308 surveyed small business owners claim that inflation and commodity pricing have remained a primary concern for them this year.
On the back of macroeconomic problems, some strong indicators provide a positive outlook for the year ahead. In a different report, it was found that 72% of small business owners and 85% of mid-tier business owners believe that conditions for their businesses are heading in the right direction.
More so, a majority of these candidates believe that despite higher prices, and slower consumer spending, they expect revenue to increase over the coming months as economic conditions start to recover.
While it's a near hit-and-miss in many instances, owners experienced some headwinds from all sides this year, leading many to make several adjustments to their pre-planned business strategies. Operating a business of any size, while still being able to be profitable in a volatile climate can cause many to reconsider the direction in which they are heading.
In a talk with Aakash Sirohi, an experienced strategy planner, project manager, and CEO of New Hope Health Co. he explains how overcoming unforeseen challenges is often part of the experience and journey of building a business.
"When you fail on the first attempt, it still means you tried nonetheless. Being a business owner, or running a small startup requires us to be flexible, and versatile with our time and creativity, but above all ensure that we have a plan or strategy that can be adaptive to the changing marketplace," says Sirohi.
Now as we embark on a new year of unforeseen challenges, planning is more crucial than ever before. Taking from what Sirohi said, and linking it with a forward-looking strategy, here's a look at four things business owners should know when planning for the new year.
Review the year that was 
Before heading off, it's best to look at the year that was, and review some of the successes and failures you have endured. Though it's always hard to remember the wins, even if they were small things, it's important to consider how you managed to achieve them, and what led you to them in the first place.
Reviewing the year would help you to better understand where there might have been gaps in your initial planning, and by locating these problems you'll be able to avoid similar mistakes as you enter the new year.
Taking a look back shouldn't be about just looking at the bad things, and only focussing on that and how to resolve it. Rather consider the positives as well, and how these could help grow your business, lead to more customers, improve customer experience, or build a better brand reputation.
Once you're able to solidify the positives and focus on how to grow those, you'll then be able to start dealing with more pressing matters as time passes.
Set objectives and key results 
If you didn't already start setting objectives for the year ahead, and how you'll be achieving this with your business operations, you should start thinking of where you want your business to grow.
Setting objectives shouldn't be out of reach, and it should be said that these are markers that will help you achieve better business performance, but also ensure that the business is being driven towards a particular direction.
Having key results should include the steps you use to measure your progress, and understanding crucial questions such as how do I know I'm doing the right thing or how do I make sure I'm getting to where I want to be?
Finally, take a bit of time to think of initiatives that will help motivate you to get to where you want to be. These tasks can help you drive progress, and they will help to put you on the right track to achieve key results.
Set your macro KPIs 
With the business ecosystem becoming increasingly challenging, it can be hard to set key performance indicators that seem attainable, even if you think that it might not be the case.
When setting KPIs, you're able to see the bigger picture of where you want your business to go, and what you need to stay on that course of direction.
The concept of macro KPIs is to see where your business will be in the long term or near future. Instead of just simply focusing on the next year, you're able to start planning for the next three to five years even. This would mean that you can adjust your current strategy so that it lines up with your long-term plans.
Try to be as realistic as possible, but at the same time make sure that you leave enough room for error. Even if these don't go as planned, you will need to have the ability to change and adapt.
Determine missing abilities 
As part of the planning, it's best to determine what may be some of the missing abilities you or your business have that can otherwise be resolved. If you determine that you want to sell more products online, but your website hasn't been updated in months, then you know where your abilities may be lacking.
Once you start to add more to your strategy, and how you will be running a business in the next year, you will begin to see where you may have a shortage of specific resources and what it will take you to attain them.
Without the right resources, it will become nearly impossible to achieve the objectives you want, so it's best to make sure you are well equipped, whether it be physical or mental resources.
The bottom line 
Business is never easy, and during challenging times it takes a bit of adaptability to make progress. As market conditions continuously shift, and consumer behavior is always changing, it's best to have a guiding strategy that considers these factors.
Make sure that you know where your business is going in the coming year, and what you want to achieve. On top of it, have a forward-looking strategy that will give you a bigger picture of your business, but also what resources you require to achieve.
Be open to change, and consider how both small and big wins, often the failures only bring you and your business closer to success.
---
Written by Jacob Wolinsky.
Have you read?
Which are the healthiest countries in the world for 2023?
Best Business Schools In The World For 2023.
The Four Horsemen of the Mandated Return to Office by Dr. Gleb Tsipursky.
Why Company Culture Is The Number 1 Thing You Have To Focus on in 2023, According to CEO Nikki Corson.
Neil Mirchandani Turned Two Couches into a Multimillion Dollar Event Rental Empire.
---
Add CEOWORLD magazine to your Google News feed.
---
Follow CEOWORLD magazine headlines on:
Google News
,
LinkedIn
,
Twitter
, and
Facebook
.
---
Thank you for supporting our journalism. Subscribe here.
---
For media queries, please contact:
info@ceoworld.biz
---
Tags :
Chief Advancement Officer Insider
Chief Agility Officer Insider
Chief Automation Officer Insider
Chief Equity Officer Insider
Chief Inclusion Officer Insider
Chief Virtual Reality Officer Insider
France Insider
Hong Kong Insider
Singapore Insider
South Korea Insider
Sweden Insider
Switzerland Insider
Turkey Insider