Neil Mirchandani Turned Two Couches into a Multimillion Dollar Event Rental Empire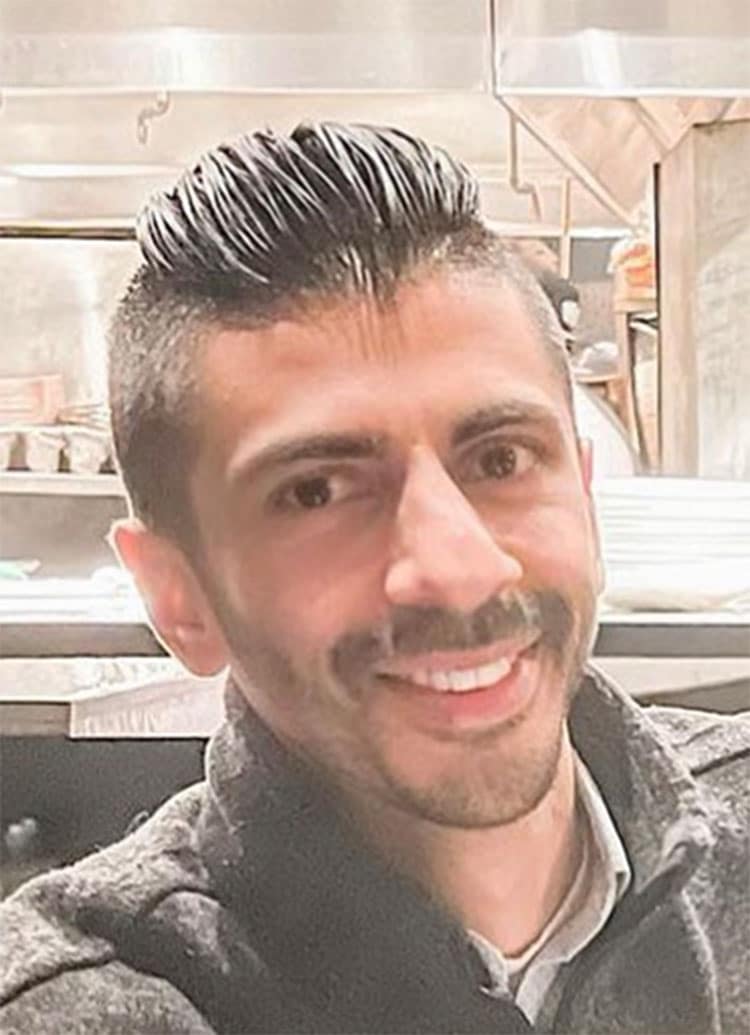 From the entertainment industry mecca of the South, in Atlanta, Ga., Neil Mirchandani leads a multimillion dollar event furnishing company, LLL Event Furnishings & Rentals. Mirchandani, who turned DJ to founder of the top provider for films and music videos, has even had some pieces featured on the hit Netflix dating show 'Love is Blind' while at the center of the infamous Atlanta nightlife. 
Neil Mirchandani, who is originally from Chicago, IL., has grown a business model not many can achieve. After DJing events at 15 years old, he quickly learned to invest in various products that only enhanced his business as a young entrepreneur. What started as just two couches to be rented out by his clients while DJing, quickly adapted him to the market he had found himself in. Several years later, Mirchandani has now grown his event rental company into a 70,000 square foot operation with revenues of over $11 million dollars in 2022. 
Mirchandani has grown a notable clientele list that sets him apart from others. From Steve Harvey to Sir Elton John, Neil Mirchandani has grown a company that is trusted by some of the most important party hosts in the Atlanta area. The company has also brought visions to life with artists in Atlanta such as Drake, Lil Baby, Future, and Maroon 5, furnishing some of their most important private events.  
"We're blessed or lucky to be able to see [that] based on our clientele what's going to happen," said Mirchandani. 
With the notable clientele that LLL Event Furnishings & Rentals already has there is only more growth aspect needed in moving forward for the company, all due to the organization and systems Mirchandani has set forth with the company. The formula to his success is the availability they have for their clients. The uncertainty and timeliness of the rental industry can be tough and only few can master this art. His leadership and expertise has been an important factor to the success of the business. The model has been built on being readily available for their clients, and this important ideal has allowed them to be so trusted. 
Mirchandani compares his business model to much of a grocery store, in that if you treat the customer right, they will be back soon as events are consistent. With over $11 million in revenue, he hasn't even had to sell a thing. He may be considered an operations expert, and this is why he was able to keep his company afloat after difficult times. He also is able to view each aspect of the business and how every detail will impact the future. His expertise in this industry is how they are able to become the powerhouse that they are today. Keeping his warehouse stocked and ready for anything allows him to take on any event necessary, which is why he doesn't sell his furniture. Events come and go and being able to provide for what is needed is of the utmost importance to LLL Event Furnishings & Rentals.
"I'm not in the sales business; I am in the rentals business." said Mirchandani.
The company that he built goes beyond renting a couch and lighting to a party planner, but rather the aesthetic and feeling of what that party should feel like. The ability to not only sell the service to their client, but the feeling and emotion they are looking for is at the heart of what  Mirchandani envisioned. 
In an industry that may seem easy to the untrained eye, the logistics can make or break a rental service. Mirchandani has managed to grow a successful and trustworthy brand, in what is actually a very difficult business. Understanding the smaller details of inventory, brand, and clientele, each important piece coincides with one another. The business model that he has mastered is believed to be the key factor to being successful in the event rental industry. 
About Neil Mirchandani
Neil Mirchandani is the founder and CEO of LLL Event Furnishings & Rentals, an Atlanta-based multi-million dollar event rental, furniture, drapery and dance floor provider. The company is the #1 furnishing provider for film sets, music videos, sporting, corporate and other events in Atlanta, Georgia. For more information about the Southeast's largest selection of quality lounge furniture, fit for all social and corporate events, please visit: https://luxuryloungeatl.com/
---
Have you read it?
The world's top 20 most travel-obsessed countries, 2023.
The most Twitter-obsessed countries revealed, 2023.
The world's top 10 most popular luxury brands for 2023.
The most fast food-obsessed countries in the world, 2023.
Who Are the Richest Sports Owners in the World, 2023?
Track Latest News Live on CEOWORLD magazine and get news updates from the United States and around the world. The views expressed are those of the author and are not necessarily those of the CEOWORLD magazine.
Follow CEOWORLD magazine headlines on:
Google News
,
LinkedIn
,
Twitter
, and
Facebook
.
Thank you for supporting our journalism. Subscribe here.
For media queries, please contact:
info@ceoworld.biz
Tags :
Austria Insider
Brazil Insider
Greece Insider
India Insider
Netherlands Insider
Portugal Insider
United States Insider