Why senior roles need to be more flexible too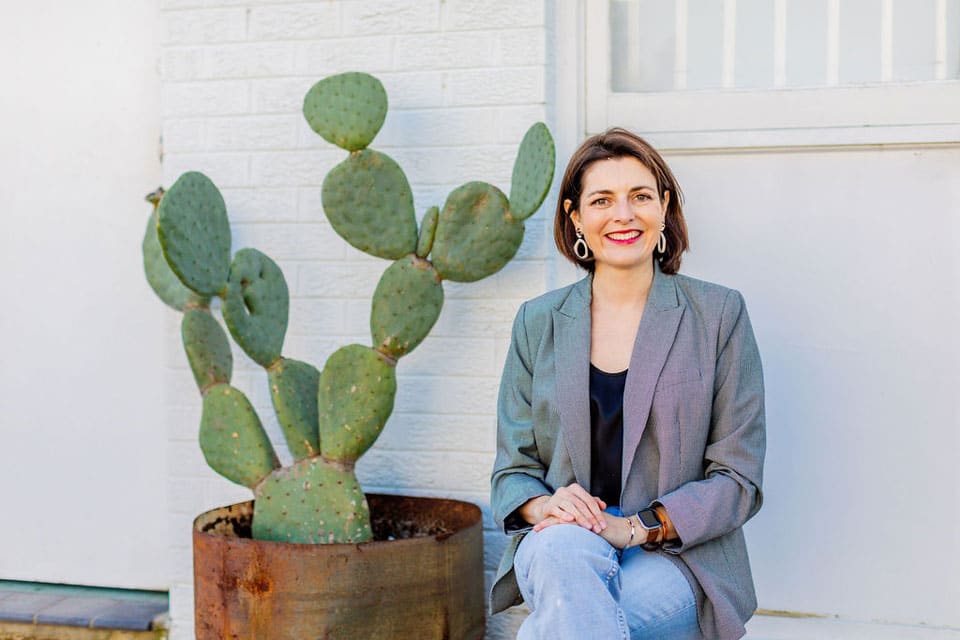 The verdict is well and truly in. The future of work is flexible. A grand experiment is now underway as organisations across the globe test out a range of approaches for making flexible working a win:win for employers and employees alike.
As this experiment plays out, an interesting divide is emerging between senior leaders and the rest of the workforce. One that has the potential to create a two-tiered system where senior roles are less flexible than others.
To understand why this is happening, it's useful to look at it through the lens of two crucial forms of workplace flexibility – where we work and how much we work.
Senior leaders appear to have different preferences for where they work. Future Forum, a research group backed by Slack, has found that executives are more than twice as likely to want to get back to the office full time than their employees.
When it comes to how much we work, a different issue is at play. Progress is being held back by a prevailing view that senior roles simply can't be done part-time. Consider how many executives in your organisation currently work part-time. Or even how many executives you know of anywhere who work part-time.
So why does this divide matter?
Talent attraction & retention
Flexibility in all its forms is fast becoming an expectation of the workforce. The organisations who are willing to lead the way and prove they can effectively implement flexible work at all levels will attract and retain the best talent now and into the future.
It's one thing for organisations to have great flexible working policies, but another thing entirely for employees to feel safe to take up the options available to them.
In a recent study by Chief Executive Women and Bain & Co every organisation interviewed said that flexibility is a critical component for employee retention, but that it is not enough for flexibility to be available – it must also be practiced at all levels.
In short, if a senior leader works from the office five days a week they send the message, however unintentionally, that this is what they would ideally like to see from others. And if employees don't see any senior leaders working part-time, they assume that working part-time is not encouraged for those who want to climb the leadership ranks.
For people in entry-level and mid-level roles to believe that it is possible to have a career path and progress to executive levels in an organisation while working flexibly, they need to see more people in senior roles doing so.
Gender equity
Organisations across the globe have struggled for years to increase the ratio of women in senior and executive roles. Increasing the availability of flexible work options at this level could be the way we finally shift the dial.
Whether we like it or not, women in most societies still shoulder the lion's share of household and caring responsibilities, and therefore require flexible work options at higher rates than men. Data released by the Australian Workplace Gender Equality Agency (WGEA) in June this year shows that at every age and stage of their working lives, less than 50 of women are working full-time.
The data also showed that the vast majority of people working management roles are working full-time. Addressing this misalignment by making more management roles part-time (and more flexible generally), seems a clear solution to what has previously been assumed a very complex problem.
Improving representation at senior levels will also of course have positive implications for the gender pay gap.
The benefits don't stop there. It's in the economic interest of organisations to care about getting more women in senior positions. Research has established that female CEOs boost their companies' market value by 5%. Increasing the number of women in other key leadership positions by 10% or more, increases a company's market value by 6.6%, or an average of $105 million.
Organisations that dismiss the differences between how their senior leaders and rest of their employees are working as unimportant or unavoidable, are setting themselves up for talent management failure. Senior roles need to be more flexible too. It's time to find new ways to make this happen.
---
Written by Belinda Morgan.
Have you read?
Reinventing the CEO by Vikas Chadha.
Why CEOs Are Turning to a Data-Driven Hiring Process.
The Net Promoter Score (NPS) – Let's Agree It's Not Actually About the Score by Joseph A. Michelli.
How These 3 CEOS Are Saving the World, One Sustainable Product At a Time?
Fortune 500 lose a combined $31 billion per year from employees failing to share knowledge & lessons effectively by Renée Giarrusso.
Become the Ritz Carlton of Your Industry and Create Cult-Like Customers by Candy Valentino.
Track Latest News Live on CEOWORLD magazine and get news updates from the United States and around the world. The views expressed are those of the author and are not necessarily those of the CEOWORLD magazine.
Follow CEOWORLD magazine headlines on:
Google News
,
LinkedIn
,
Twitter
, and
Facebook
.
Thank you for supporting our journalism. Subscribe here.
For media queries, please contact:
info@ceoworld.biz
Tags :
Chief Advancement Officer Insider
Chief Agility Officer Insider
Chief Automation Officer Insider
Chief Equity Officer Insider
Chief Inclusion Officer Insider
Chief Virtual Reality Officer Insider