Why CEOs Are Turning to a Data-Driven Hiring Process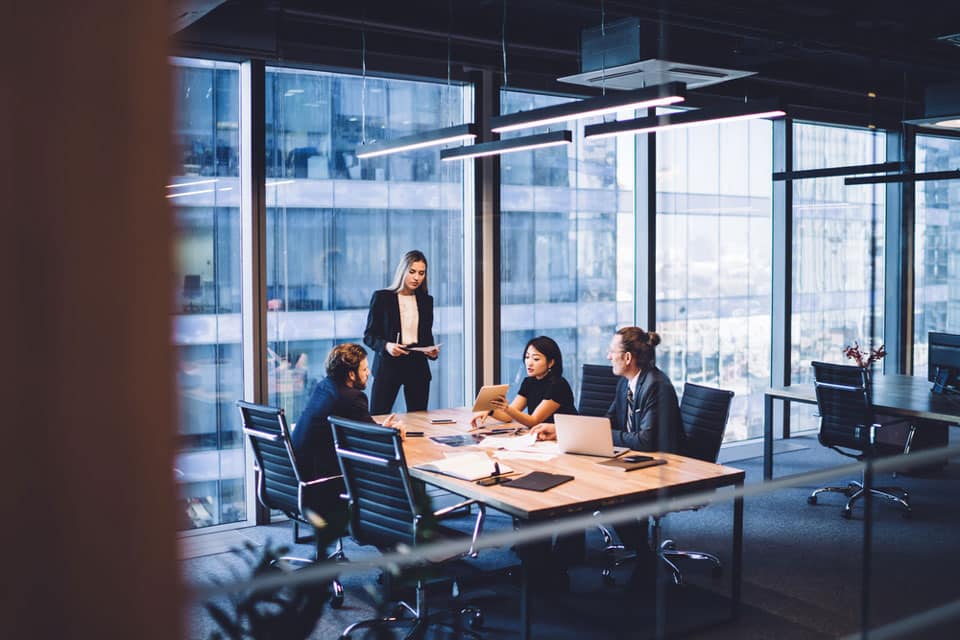 Since the early 2010s, the world of business has seen an incredible push from the tech sector, with these two fields becoming more intertwined than ever before. For most business practices, from workforce management to marketing, data has become a central part of the story. Data-driven marketing, sales, communications, and more, are now normal day-to-day practices.
One of the most recent developments in the relationship between business and tech is the progression into HR and the hiring process. Over the last few years, we've seen a shift in priorities, with CEOs from across the globe taking note of this movement. Currently, 62% of CEOs have stated that artificial intelligence is now the core of talent transformation.
Across the whole hiring process and even into workplace training, technology is now a driving factor of change. In this article, we'll dive into the world of data-driven HR, demonstrating how every moment of contact between a potential employee and a business is streamlined by the presence of modern technology.
Let's get right into it.
What is Data-Driven HR?
Data-driven human resources is when hiring managers and other personnel in HR use tech tools to streamline their work. Alongside automation, the introduction of data allows HR teams to make more effective decisions. Instead of just working off assumptions or trust, data gives HR the power to analyze statistics and always make the best decision based on statistics.
HR is involved with almost every part of the employee lifecycle. Across the entire recruitment process and throughout an employee's lifetime of training and movement within the company, HR is involved. By bringing data to this sector, businesses can, therefore, streamline the entire employee lifecycle.
Data-driven HR is one of the most powerful recent trends in business, with CEOs using data to equip their companies with the best candidates for the job.
How Does Data Inform the Hiring Process?
Across the spectrum, around 33% of all businesses are actively looking to invest more in the workforce planning and strategy sector. Pushing more money into these areas is a reflection of the need to prioritize onboarding high-quality recruits for the future. Especially as we go into what seems like a global recession, companies want to make sure they have the very best candidates aboard their ships.
One of the leading ways that businesses are doing this is by arming their hiring managers with a range of automated and tech tools. Using data, instead of just emotion, can radically change the hiring process:
Skill Gap Analysis – Using modern tech tools, you're able to build up a database of all of the different skills that your team members have. Whether they're soft skills or hard skills, this database will give you a glimpse into exactly what you have to offer. After establishing this, you can pinpoint which skills your business is lacking. By plugging these into your job descriptions and ensuring that your hiring managers focus on these skills, you'll be hiring people that help to build up the overall strength of your business. Hiring with data boosts the relative success of each candidate, as you'll only be hiring exactly who you need.
Workforce Planning – Conducting analysis on your own workforce, you can plot your current resources against where your CEO wants your company to end up. If, over the next few years, you're planning on scaling your operations in a particular department, the process of workforce planning can help you get ahead. By understanding what sort of teams you need to create and hire personnel for in the future, you're able to strategically approach the hiring process. By knowing what you're looking for in the future, you can change the types of recruits you give priority when AI is searching through applications.
Increase Efficiency – When using AI tools, a hiring manager is able to search through potentially thousands of job applications in a fraction of the time. Instead of manually moving through every single application, AI can skim through and search for keywords. When this is combined with a skill gap analysis, you're able to search for the exact skills that your department needs. From there, a hiring manager only needs to read through the short-listed candidates.
Incorporating modern technology into the hiring process is one of the most effective ways of creating a faster, more refined hiring process. Alongside saving your business time, this will ensure that hiring managers only deal with the very best candidates for the process.
How Does Data Inform the Training Process
An employee's journey doesn't end once they sign their contract and start working for a business. In fact, that's only just the beginning of what they can offer a company. Employee training is a huge part of how employees improve and how companies can get the most out of the people that work for them.
Yet, many businesses are unsure what training modules they should recommend to each employee. Taking a blanket approach and having entire teams study the same material is incredibly inefficient, as some people will already have a high degree of knowledge in that particular field.
That's where data-driven HR comes in, with data analysis allowing HR teams to more effective recommend training modules for people. CEOs want the very best people working at their company, which is where ongoing training comes in handy.
An HR team can conduct a skill analysis on current employees, seeing what skills are present and which are lacking. From this data, they can then pair up certain employees with training modules that they should complete to advance their careers.
Not only does this help the business grow, but employees that receive training are 27% more engaged at work than those without training. An investment in data-driven training is a win-win for your business and all of its employees.
CEOs across the world are catching up to just how impactful technology can be. The most important resource that a business has to rely on is its people. With this in mind, taking a data-driven approach to the hiring and training processes allows businesses to push their people even further, creating a workspace that's even more productive.
Instead of leading HR with emotional decisions, the introduction of data ensures that hiring managers always pick the best candidates for the job. Over time, businesses will be able to shape their workforce for the better. From the moment a candidate applies to all the training they receive on the job, data will be the leading factor.
As we've seen with other departments, jobs, and whole industries, the incorporation of data and metric analysis is the ultimate way to streamline production.
---
Have you read?
Best Business Schools In The World For 2022.
Best Fashion Schools In The World For 2022.
Best Hospitality And Hotel Management Schools In The World For 2022.
Best Medical Schools In The World For 2022.
The World's Best Universities For Doctor of Business Administration (DBA), 2022.
Track Latest News Live on CEOWORLD magazine and get news updates from the United States and around the world. The views expressed are those of the author and are not necessarily those of the CEOWORLD magazine.
Follow CEOWORLD magazine headlines on:
Google News
,
LinkedIn
,
Twitter
, and
Facebook
.
Thank you for supporting our journalism. Subscribe here.
For media queries, please contact:
info@ceoworld.biz
Tags :
Alternate Director Insider
Board Of Trustees Insider
Boards Insider
C level Executives Insider
C Suite Executives Insider
C Suite Insider