Become the Ritz Carlton of Your Industry and Create Cult-Like Customers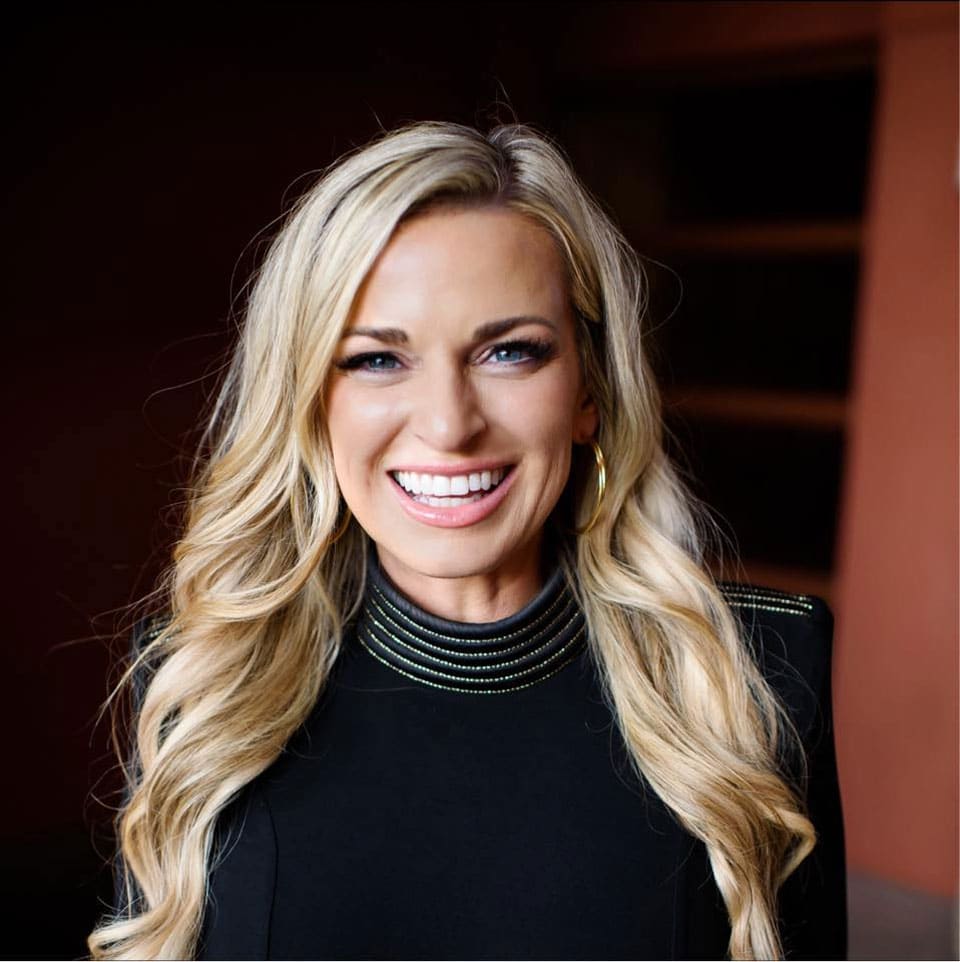 You can't have a business without customers. It's that simple. But to create cult-like customers, customers who become ambassadors for your brand and tell others about you—well that takes providing value and creating an experience that they'll never forget.
Success in business is determined by one thing—your ability to acquire new customers and retain them long-term.
There is a customer service principle I learned early on in my business that I want to share with you: If you make the customer experience a priority, you make price irrelevant.
We can accomplish that by focusing on these three things:
Experience
Focus on the customer service you provide and the experience each customer has. You do this by creating a culture for your customers that helps them engage with your business and, more importantly, refer you to others.
People
Putting service before sales is the only way your business will remain sustainable. Today, many business owners focus on analytics, reports, and rankings but forget there are real people behind the screens. Real people are buying your products and services—they are choosing to spend their hard-earned dollars on your products or services rather than someone else's—truly valuing people will put you ahead of many others in your industry.
Retention
How do you keep those customers coming back? You create a cult-like customer base. Without customers, you don't have a business, so your focus must be there. Don't fall out of alignment with why you are here and why you do what you do. Creating a company culture focused on customer service isn't easy but it's one of the most valuable things you can do in your business.
Ritz-Carlton is globally known for their customer culture and focus on customer experience. The secret to Ritz's unparalleled customer service lies in its strict adherence to its 100-year-old "Gold Standards." Their culture is weaved into everything they do including their pledge to "provide the finest personal service and facilities for guests who will always enjoy a warm, relaxed, yet refined ambiance."
Oftentimes when people are asked what company has great customer experience, they say Apple. But when Steve Jobs was opening Apple stores in the early 2000s, he sent all his future store managers to the Ritz-Carlton hospitality training.
Apple stores' phenomenal success shows that borrowing practices from great companies outside of your industry can produce game-changing results.
Establishing precise customer service standards, ensuring that good practices spread consistently throughout your business, and, most importantly, engaging and empowering employees will help you create a customer experience to brag about.
When focusing on your customers, and customer service standards, think C.A.R.E.
C – Create a Standard
You need a customer service standard that everyone will follow. Your entire team must be on the same page. Spend as much time as you can here because it will be the foundation of your business. Think about all aspects of customer service. What value do you want to provide?
How will you handle problems? What protocols do you have in place? Create a standard and get everyone on the same page. It eliminates the guesswork and ensures your customers are handled with care every single time.
Having a customer-focused culture stops the back-and-forth and empowers your team to handle problems as they happen.
A – Anticipate and Fulfill Guests' Needs
If you want raving customers—the type who can't stop talking about your business—you need to go beyond what they need. You must go beyond what your products or services provide. Think about it. What do you know about your customers? What is their family like? What do they love to do? Where do they go? Having this information helps you provide more value. You can take that extra step and anticipate their needs; this way when they come to you, they are blown away and can't help but tell others.
Every customer wants to be seen. Whether that's with value-added services, a small reward, or acknowledgment. They want to know that you see them and care about them. This creates the value-added service they want and will keep coming back to get.
R- Reward and Acknowledge
Customers love rewards—it keeps them coming back. Rewards don't have to be anything crazy—it's best if you keep it simple. The old-school way was providing loyalty programs and you can still do that. Offer rewards for referrals, frequent purchases, number of visits, certain order sizes, or length of time as a customer. Think about your current sales goals.
Do you need more clients? Reward referrals.
Do you want to increase average cart/ticket? Reward spending thresholds.
Do you want to increase buying frequency? Reward number of visits.
Rewarding your best customers is a lot cheaper, and better than most other marketing and customer acquisition strategies.
Acknowledging your customers can start as simple as birthday cards, a discount code, or free gifts on their birthday or with a larger business, you can have someone on your team whose role is solely focused on customer experience.
Acknowledgement doesn't have to cost a lot of money. A simple phone call for a birthday or anniversary, a sympathy card for a loved one's death, or a congrats card on a special occasion—little things for your customers can go a long way.
E – Exceed Expectations
Finally, go above and beyond what your customers expect. Don't over-promise and then not deliver. That creates disappointed customers and bad publicity. Instead, take them by surprise.
Rather than "I'll get back to you in 2 hours" when you know you can't get back for 24 hours, set the expectation that a response will be returned within 48 hours. When respond back sooner—it's a pleasant surprise.
It doesn't matter what the issue is, create a situation where you can exceed the expectation. And the best way to find out how to do that is by listening. Customer files, notes about conversations, and customer preferences are all ways that will set you up to exceed expectations. It's always good business to go above and beyond—and apply a system so you can be consistent.
Think C.A.R.E. to create cult-like customer customers—customers
who keep coming back no matter what because your service is unmatched. Be the business that goes above and beyond so that customers can't help but talk about you. Establishing customer service standards, ensuring that those standards and practices are used throughout your business, and engaging and empowering employees will help you create the ultimate customer experience.
---
Written by Candy Valentino.
Have you read?
Best Business Schools In The World For 2022.
Best Fashion Schools In The World For 2022.
Best Hospitality And Hotel Management Schools In The World For 2022.
Best Medical Schools In The World For 2022.
The World's Best Universities For Doctor of Business Administration (DBA), 2022.
---
Add CEOWORLD magazine to your Google News feed.
---
Follow CEOWORLD magazine headlines on:
Google News
,
LinkedIn
,
Twitter
, and
Facebook
.
---
Thank you for supporting our journalism. Subscribe here.
---
For media queries, please contact:
info@ceoworld.biz
---
Tags :
Australia Insider
Austria Insider
Brazil Insider
Canada Insider
China Insider
Czech Republic Insider
France Insider
Germany Insider
Hong Kong Insider
India Insider
Japan Insider
Mexico Insider
Norway Insider
Singapore Insider
South Korea Insider
Spain Insider
Sweden Insider
Switzerland Insider
Turkey Insider
United Arab Emirates Insider
United Kingdom Insider
United States Insider