Konstantin Lichtenwald on the Canadian Ideal of Good Business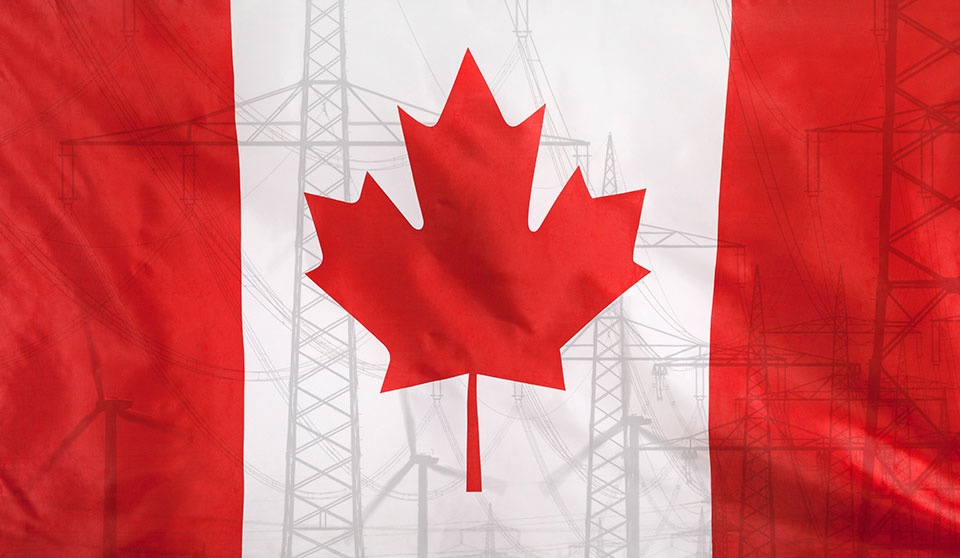 What does it mean to be a good business in Canada?
According to Konstantin Lichtenwald,  Vancouver, this is a question that we, as Canadians grapple with constantly. On the one hand, we generally understand that businesses should be profitable and provide value to their shareholders. On the other hand, we also believe that companies should be ethical and responsible, contributing to the greater good of society. This tension can be challenging to navigate, but it is worth exploring to understand better what it means to be a good business in Canada.
The idea of Good Business from a Canadian CPA's view
My early training as a CPA greatly impacted my understanding of what a good business looks like. So let's start with how the Chartered Professional Accountants of Canada define it: The Canadian Ideal of Good Business is based on the values that Canadians hold dear, such as peacekeeping, fairness, and championing human rights. This Ideal focuses on the traits of good business that make Canada great.
Good business is striving to make as much money as possible while not cutting corners or sacrificing quality. It's a win-win situation: it enhances social development and economic progress, allowing them to feed off of each other. In every sense of the word, good business is excellent: it adds value, generates profits, and succeeds in the long run. It prioritizes growth without selfishness at all times in order for everyone to benefit.
A good Canadian business is making a profit
The first thing to consider is what we mean when discussing business profit. In its simplest form, profit is the difference between a company's total revenue and its total expenses. But there is more to it than that. Profit also depends on how much a company reinvested back into its business, as well as how much it had to pay out in taxes. All of these factors play a role in determining whether or not a business is profitable.
If a business is not making a profit, it is not in a position to make a greater contribution to society. It is important to remember that businesses are not charities; they exist to make money for their owners or shareholders. While it is important for businesses to be ethical and responsible, their primary purpose is to generate profit.
A good business creates business value
The second thing to consider is what we mean when discussing business value. Value can be thought of in terms of the products or services that a company provides, but it can also encompass things like employee satisfaction or community engagement. A company that provides high-quality products or services and also creates jobs and supports community initiatives would be considered to have a high value.
Value is important because it is the foundation upon which a company's profitability is built. If a company is not creating value, it will not be profitable in the long run. This is why it is so important for businesses to focus on creating value for their customers, employees, and shareholders. A good business contributes to the greater good. This is what makes Canada a great nation. Profit is essential to good business, but it must be balanced with our national values.
A good Canadian business acts ethically
The third thing to think about is what we mean when we talk about business ethics. Ethics are important in business because they guide how companies should interact with their employees, customers, suppliers, and the communities they operate in. When companies act ethically, they are more likely to gain the trust of their stakeholders and build strong relationships with them.
Honesty is highly valued in Canadian business because it builds trust between the company and its customers. Fairness is also important because it ensures that everyone is treated equally and given a fair chance. Respect is essential to create a positive work environment where employees can thrive.
A good Canadian business is responsible
Finally, we need to consider what we mean when discussing responsibility. Businesses have a responsibility to not only make a profit but also to contribute to society positively. This might involve things like reducing their environmental impact or giving back to the community through charitable initiatives.
Taking responsibility is important because it gives the owners, employees, and customers a sense of purpose in their lives. A responsible business gives back to the community. It exists to make a profit, but it also helps society deal with difficult situations and problems. It does this primarily by creating and selling solutions to problems, but there are many ways a business can help Canadians.
And responsibility means being held accountable for one's actions and taking responsibility for one's mistakes. Finally, sustainability is key because it ensures that businesses can weather any storms that come their way—both figuratively and literally. A business has a responsibility to stay profitable, pay employees, and pay taxes back to the community.
We expect businesses to be profitable and create value, but we also want them to act ethically and responsibly. It can be difficult for businesses to strike the right balance, but it's something that all Canadian businesses should strive for.
---
Have you read?
Best CEOs In The World, 2022.
Global Passport Ranking, 2022.
World's Richest People (Top Billionaires, 2022).
Economy Rankings: Largest countries by GDP, 2022.
Top Citizenship and Residency by Investment Programs, 2022.
Track Latest News Live on CEOWORLD magazine and get news updates from the United States and around the world. The views expressed are those of the author and are not necessarily those of the CEOWORLD magazine.
Follow CEOWORLD magazine headlines on:
Google News
,
LinkedIn
,
Twitter
, and
Facebook
.
Thank you for supporting our journalism. Subscribe here.
For media queries, please contact:
info@ceoworld.biz
Tags :
Alternate Director Insider
Board Of Trustees Insider
Boards Insider
C level Executives Insider
C Suite Executives Insider
C Suite Insider
Chief Customer Officer Insider
Chief Data Officer Insider
Chief Delivery Officer Insider
Chief Design Officer Insider
Chief Development Officer Insider
Chief Digital Officer Insider