Top 10 European Countries That Lockdown Made Young People Under The Age Of 35 More Melancholic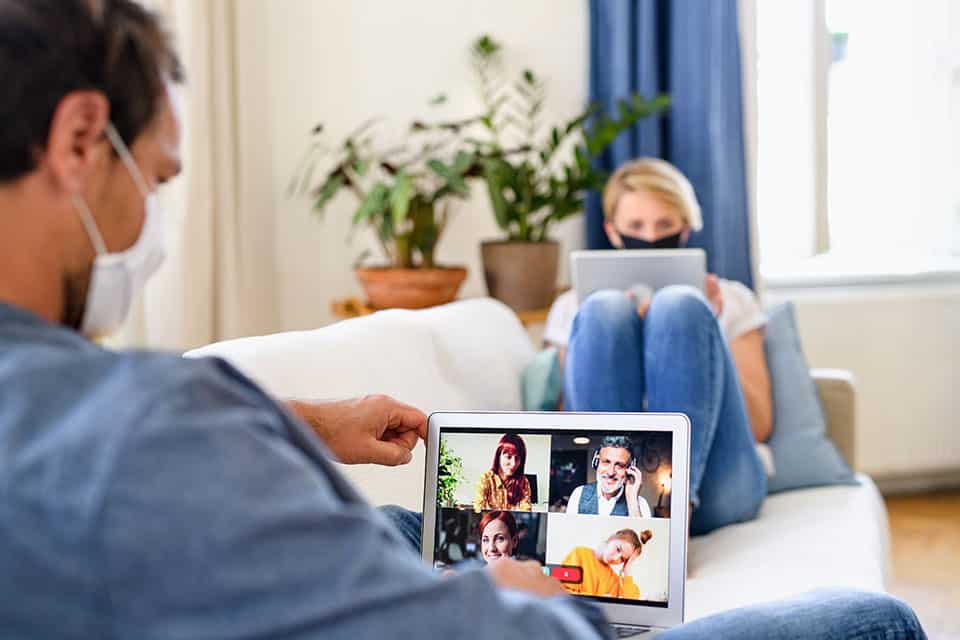 In just a few weeks, the COVID-19 pandemic has radically transformed the lives of people around the globe.  According to an online survey of 85,000 people across Europe, organized by the European Foundation for the Improvement of Living and Working Conditions (Eurofound), all age groups reported a sharp deterioration in their quality of life. Specifically, young people aged 35 years old and under claimed that lockdown made them more melancholic.
As most Europeans were locked up in their homes due to the pandemic, 16% said they were alone «continuously or for the longest time» in the past two weeks. Before the crisis broke out, only 6% described themselves as «lonely» in the polls. Among young people under the age of 35, this figure rose to 20%, from 4% previously.
The top 10 European countries that lockdown made young people under the age of 35 more melancholic are Greece, Portugal, Italy, Spain, Hungary, France, Belgium, Cyprus, Poland, and Slovakia.
«This obviously suggests that young people feel more influenced by the limited than other age groups, as various social events have been canceled and they have been unable to meet with friends and relatives outside their home», according to Eurofound.
Younger adults also reported lower levels of joy and satisfaction than older ones, although they appear more optimistic about the future.
Evidently the crisis caused by the pandemic has had a huge effect on people's optimism about their own future, with just 45% stating they were optimistic about their own future in April 2020 – compared to 64% in the European Quality of Life Survey in 2016.
Respondents from the EU countries most heavily hit (Belgium, France, Italy and Spain) were among those least optimistic about their future, their ratings falling below the EU average.
Optimism decreased with increasing age, with 53% of those under 35 stating they are optimistic, compared to just 41% of those over 50. Unemployed people were the least optimistic about their future (26%), and there was also a notable difference between employees (50%) and the self-employed (43%).
When asked about whether they are optimistic about their children's and grandchildren's future, the ratings are even lower. The highest proportion was 36% among those in the middle-age group (35–49), compared with 33% in the youngest (18–34) and 32% in the oldest (50+) groups.
Overall, loneliness was most common among respondents in France (23%) and least common in Finland (9%). Anxiety due to the health, social and economic implications of the crisis has also been prevalent. When asked about feeling tense, 18% of EU respondents said they felt particularly tense most of the time over the past two weeks – this contrasts with just 11% in the 2016.
The findings show that feeling tense was more common among respondents in the youngest and middle-age groups (both 21%) than for those over 50 (16%). People unable to work due to disability or illness, as well as the unemployed, were significantly more likely to feel tense (30% and 29% respectively) than employees (18%) and the self-employed (23%). Respondents from Bulgaria reported tension most often (30%) and those from Denmark least often (6%). A slightly lower percentage reported feeling downhearted and depressed, with an average of 13% feeling this way most of the time – and 16% of young people. In the 2016, however, this indicator was just 6% overall in the EU. Respondents from Bulgaria, Greece, Poland and France were most likely to report feeling down over the previous two weeks.
One in four said they lost their jobs, temporarily or permanently, with more young men being affected. Half said their working hours were reduced.
Nearly four in ten (40%) described their financial situation as «worse» now compared to the pre-pandemic era.
However, estimating the implications of «temporary» losses is complicated for both individual workers and policymakers, due to the fact that labour market adjustments included working time reductions and furloughing aimed at preserving jobs in the short to medium term – while structural changes in the economy may still occur later.
About half said they could not make ends meet and more than half said they would not be able to maintain their standard of living without income.
---
Written by Maria Gourtsilidou. Have you read?
# Global Passport Ranking: most powerful passports in the world in 2020
# Ranking of the world's most expensive countries to live in for 2020
# Ranking of the world's world's best countries for investment in ecommerce and digital sector for 2020
# Ranking of the world's world's billionaires: Richest People in the World in 2020
---
Add CEOWORLD magazine to your Google News feed.
---
Follow CEOWORLD magazine headlines on:
Google News
,
LinkedIn
,
Twitter
, and
Facebook
.
---
Thank you for supporting our journalism. Subscribe here.
---
For media queries, please contact:
info@ceoworld.biz
---