How Armand Peri Overcame All Odds to Create a Leading Entertainment Company
Armand Peri's story is one that is intriguing as he was able to create a multi-million-dollar empire from a small niche in the entertainment industry with sheer determination and natural business acumen. Born to first-generation immigrant parents, Armand started from nothing. His family was broke and living in a small cramped one-bedroom apartment in Newark, NJ, where he was taught that people had little control over their fate. However, Armand had always had a greater vision. He didn't subscribe to the belief that you had to remain poor just because you were born poor. Instead, he believed in the American Dream and worked towards proving his parents wrong. He eventually did!
As a teenager, Armand had an exceptional talent for arts, and he leveraged on this to attend a prestigious art high school in Newark, NJ. This moment in his life was one where he achieved recognition for his talent, winning many national art competitions and even traveling to meet with the then President, Ronal Reagan, and the First Lady, Nancy Reagan. This prompted him to apply and get accepted into the School of Visual Arts in New York City. However, he had to switch his major to architecture due to the pressure from his parents to find a more traditional stable career.
This didn't deter Armand as he discovered and focused on his new love: Weightlifting. As someone who grew up weighing 135 pounds and enduring bullying throughout high school, he approached weightlifting with a considerable focus, and he was rewarded with a shocking transformation in his physique. In his teens, he went from a scraggly looking boy to an amazingly fit man. However, this also had its challenges. His precarious financial situation meant that he couldn't purchase a gym membership or buy the necessary foods to maintain a healthy and balanced lifestyle. In typical Armand fashion, he found his way around this too. He worked at the school gym, where he lifted weights three times a week and could commute an hour from his home to Manhattan to work out at a commercial gym on Sundays. His efforts were finally rewarded when he competed at his first bodybuilding completion and went on to win Mr. Teen New Jersey at 19.
Moving on to college, Armand met a fellow bodybuilder named Joey V, but something caught his attention. While he was a struggling bodybuilder, despite his previous successes, he realized that Joey didn't have that problem. He lived a prosperous life, and Armand was curious to know what he did for a living. Joey told him that he worked at a male entertainment revue called ESCAPES in Long Island. With this, Armand was introduced to the world of male strippers, and he had nowhere else to go but up. Already working part-time as a bouncer, he didn't enjoy this job so much due to the security risks and pay. When he started working at ESCAPES, he was shocked to discover that he earned more money in two hours of dancing than he did when he worked eight hours as a bouncer. This became his primary job while he did side-gigs for several other entertainment agencies. Done with his degree in architecture, Armand still maintained working at ESCAPES as a part-time entertainer while also being a freelance architect renderer. After years of diligently saving up his earnings, he finally started up his company in 1998.
Armand understood what it took to develop his company. Yes, he made several errors along the way due to his trial and error method. But eventually, he became a success story. He applied several methods to set his brand apart from the competition, and this was a real stepping stone for him. As one of the first people to use online marketing on Google and Yahoo, he was able to optimize his company online using pay-per-click advertising. His show, Hunk-O-Mania, was created to bridge the gap in the market for high-quality male revue shows. From a little company struggling to find its footing, this show became a successful venture with appearances in more than fifteen cities and holding national tours throughout the year. His show has earned worldwide acclaim, with it being viewed by millions of women around the world.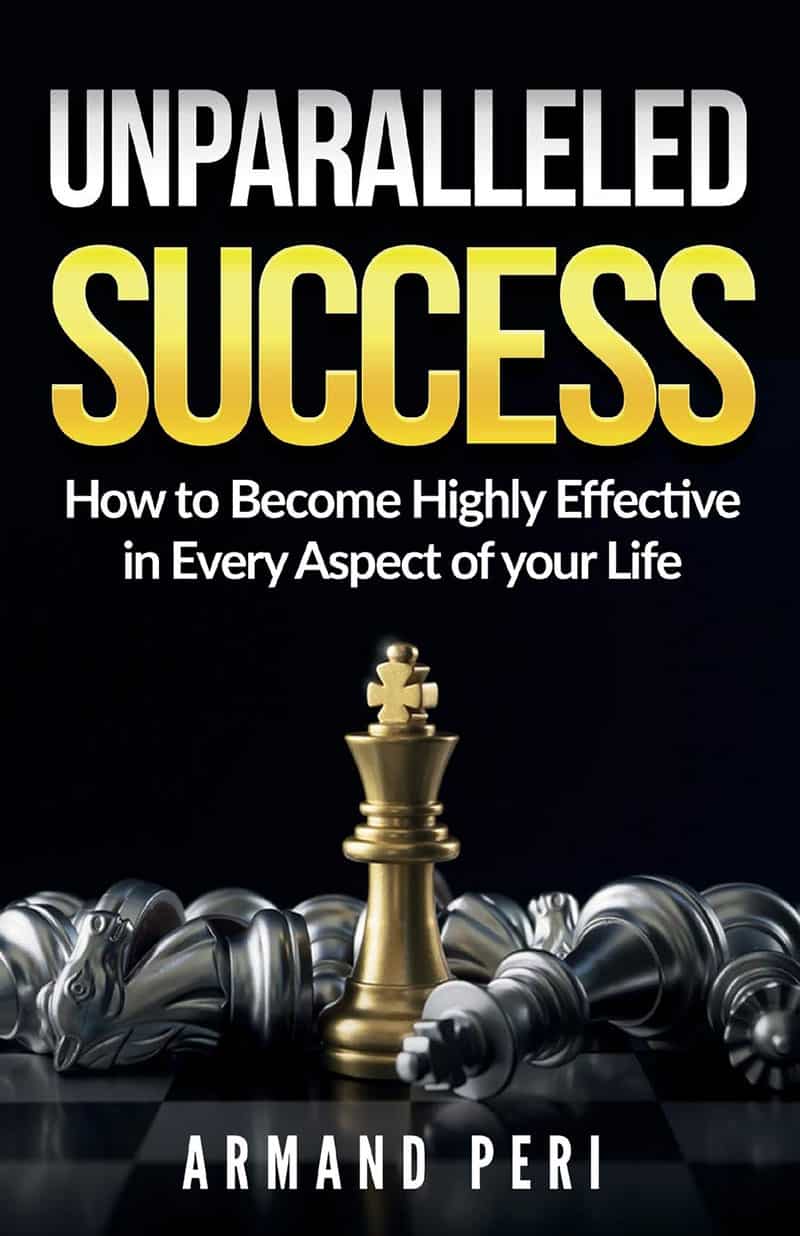 Check out his latest book – Unparalleled Success at Amazon.
Armand Peri attributes his success to his willingness to put in the long-term work for his company. It is very easy to seek a shortcut to success, but according to him, you have to be willing to put in the time to get results. Armand is truly the definition of the American Dream. Coming from nothing and speaking very little English when he first came to the United States, he was able to leverage his knowledge and business acumen into building one of the leading entertainment brands in the industry on his own. He believes that everyone else can also achieve the American Dream and he continues to use his story as a source of inspiration to others.
---
Have you read?
Cities With The Most (And Least) Expensive Apartments In The United States.
Most Forested Countries In The World.
Fashion: The World's Most Fashionable Countries.
Best Football Cities In The World.
---
Add CEOWORLD magazine to your Google News feed.
---
Follow CEOWORLD magazine headlines on:
Google News
,
LinkedIn
,
Twitter
, and
Facebook
.
---
Thank you for supporting our journalism. Subscribe here.
---
For media queries, please contact:
info@ceoworld.biz
---