What CIO's Need to Know About Cloud Providers – AWS vs. Azure vs. Google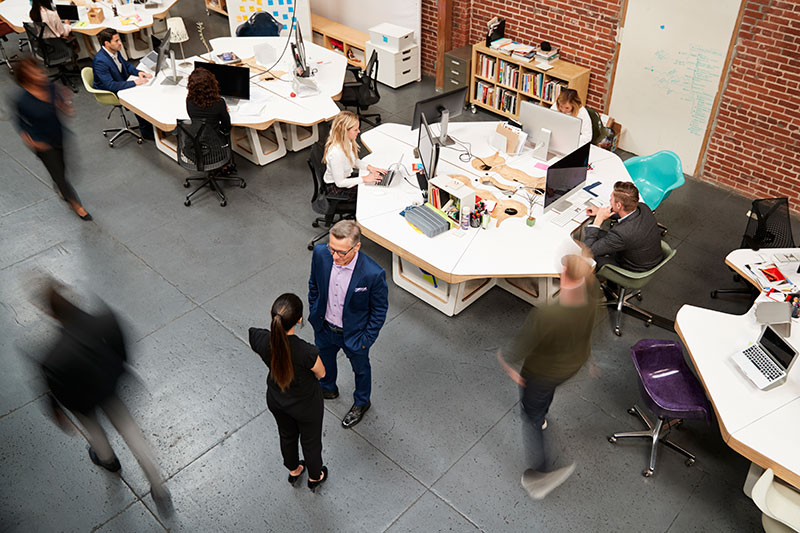 AWS, Azure, Google — what's the difference, really? As a Chief Information Officer, you already know the technology, and you know that any one of these three solutions is likely to be suitable for a business. But that doesn't mean that there isn't an ideal solution. AWS, Azure, and Google still differ enough that there can be an objectively ideal solution for any specific network.
Let's take a deep dive into the current differences between these cloud solutions.
AWS
AWS is everywhere. It's by far the most popular solution. But a lot of that has to do with exposure and a low barrier to entry. Everyone's heard of AWS, and you can start an AWS account for something as simple as a tiny domain server. So the market penetration is certainly there, but that doesn't mean that the product is right for you.
First: most businesses are running an application (or more) on AWS. AWS is something that most businesses are going to use from time-to-time. The issue is that it's firmly dedicated to the public cloud, which makes it unsuitable for organizations that are interested in private or hybrid cloud models. Further, AWS is a rather confusing mishmash of different products and services.
Since it's the largest of the cloud providers, it's understandable that it has the most significant area of availability. Higher availability leads to improved performance. Companies such as Netflix, AirBNB, and BMW all use AWS, though AWS is growing at the slowest rate among all three providers.
While this isn't exclusive to AWS (Google has a similar problem), there are dozens of products available through AWS, and it may take some level of self-service to figure out which products are ideal for your organization. This confusion also makes it difficult to figure out exactly how much AWS will cost. Since the prices vary depending on both use and product, companies may feel adrift.
Azure
Microsoft's Azure has been catching up to AWS, though AWS still secures the majority market share. If your organization leans heavily upon Microsoft's apps, then Microsoft Azure is probably the best solution. Azure is extremely well-integrated into Office solutions, and it makes it easy to move Microsoft solutions into the cloud.
Azure is available in 140 countries, and close to as many areas as AWS, so availability isn't a major concern. Popular companies using Azure include Honeywell, HP, and Apple.
On the other hand, if an organization isn't relying a lot on Microsoft Azure, then this isn't as much of an advantage. Customers of Azure have noted that there can be issues with customer support and documentation, and Microsoft leans heavily on its Azure partners. Microsoft Azure partners generally work as managed service providers and consultants, to help users make the transition.
Google
Google is strong in many things, most specifically crunching big data and providing unique analysis. But Google also doesn't have a lot of focus, and it often hesitates to build out its offerings enough to be competitive with the rest of the market. In terms of Google's cloud services, they're perfectly serviceable. But they don't have a lot of products.
Of all the cloud providers, Google has the most limited availability, being available in about 20 regions. But it is increasing this steadily; Google just has a lot of different pans on the fire. Google is actually growing the fastest out of the three providers, and about twice as fast as AWS (in part because those who would use AWS are already using AWS).
So, who uses Google? A lot of people, actually. Google is presently used by HSBC, PayPal, 21st Century Fox, and Bloomberg. It's certainly still a front runner in the cloud space, and it's going to gain more traction in the next few years.
Google is perfect for high speed, high efficiency, and data management. Organizations that need their applications to be able to access large volumes of data quickly should consider Google. But Google usually isn't a primary method of cloud provisioning. Instead, Google is usually secondary, with either AWS or Azure being used for the rest of a company's services.
AWS vs Azure vs Google: What's the Bottom Line?
If you're going to be using Microsoft applications heavily, Azure is likely the best solution for you. Azure is going to be able to integrate with your existing solutions and improve upon them. AWS is probably best if you need a general public cloud solution, but you should be prepared to encounter some complexities with pricing and products.
And, finally, Google isn't a major player at this point. But they're likely to be one in the future, once their product offerings expand. There's a reason why many large companies use Google: the speed and efficiency of their product offerings makes up for the fact that they've just now entered into the market.
Which cloud provider works best for your organization is really going to depend on your organization's needs. Today, there are a number of enterprise-grade cloud providers that you can choose from. AWS, Azure, and Google are all excellent solutions — and it's possible to try each of them out before you commit. Regardless, each company does have a robust set of offerings, and there isn't likely to be anything you need that you can't find in one of them.
---
Have you read?
Revealed: 100 Best Cities For Business Travel In 2020.
Ranked: These Are The Richest States In The U.S. 2019.
Ranked: The Richest American Families In Each U.S. State, 2019.
Richest Sports Team Owners In The United States For 2019.
---
Add CEOWORLD magazine to your Google News feed.
---
Follow CEOWORLD magazine headlines on:
Google News
,
LinkedIn
,
Twitter
, and
Facebook
.
---
Thank you for supporting our journalism. Subscribe here.
---
For media queries, please contact:
info@ceoworld.biz
---