World's Most Luxurious Homes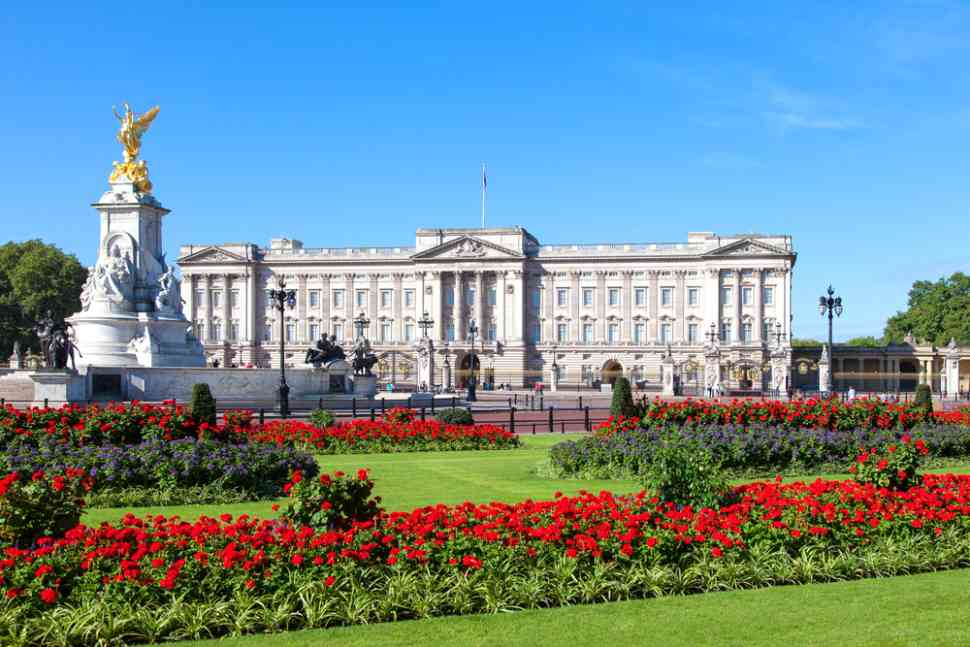 Buckingham Palace in London
When you have a deep pocket, you can buy countless things. The privileged often buy luxury homes for their security. Luxury homes are performing assets whose worth increases over time. Buying them makes the rich even richer. That's a big reason why the rich invest in luxury houses. And you can build anything and everything you'll need within your fortress. A gym, security systems, spa, and pool would make your life even more convenient.
Here's our list of the most luxurious homes in the world:
Kensington Palace Gardens
Estimated Value: $222 million
Owned by: Mittal family
The street is highly secure as it also has several foreign embassies. Owning one home in this posh locality is a costly affair. That certainly wasn't an issue for the Mittal family because they own three houses on this street!
The Kensington Palace Gardens is called the Billionaire's Boulevard because of the several billionaires living there. The distinguished list includes:
Jon Hunt
Tamara Ecclestone
Wang Jialin
Leonard Blavatnic
Roman Abramovich
Hassanal Bolkiah
Fair Field, Sagaponack
Estimated Value: $249 Million
Owned by: Ira Rennert


This swanky property has nine bathrooms, 29 bedrooms, swimming pools, two courts for squash and tennis, and its own on-site power plant! It also has a 164-seat theater and a garage big enough to hold more than 150 cars!

Witanhurst, London
Estimated Value: $450 Million
Owned by: Andrey Guryev
Witanhurst is the second-largest and second-most valuable residential property in London, second to only Buckingham Palace in both cases. When it was built in the early 20th century, Witanhurst had 25 bedrooms.
After buying the property in 2008 through shell companies, the current owner has added a three-story villa and a swimming pool. He has also planned for a 40,000 square feet large basement. The interior space of the renovated house will be 90,000 square feet.
Villa Leopolda, Villefranche-sur-Mer, France
Estimated Value: $750 Million
Owned by: Lily Safra
This stunning property on the French Riviera is named after King Leopold II of Belgium, who built it in 1902. The 50-acre large estate has 11 bedrooms, two guesthouses, a swimming pool, an outdoor kitchen, and much more. Approximately 18 acres of this property are covered in trees and gardens.
Fifty full-time gardeners work all day to keep it maintained. It is the only mansion in this list that's registered as a heritage site (

monument historique

 in France).

Antilia, Mumbai
Estimated Value: $1 Billion
Owned by: Mukesh Ambani
Mukesh Ambani is the chairman of Reliance Industries and one of the wealthiest men in the world. And that's rather obvious if you've seen his residence. At 173 meters tall, this 27-story personal residence is as tall as a 50-60 story building. This unique mansion can also withstand an earthquake of magnitude 8.
It is equipped with nine high-speed elevators, three helipads, terrace gardens, a 168-car garage, a swimming pool, a theater, a spa, a health center, and a temple. The walls of the snow room spit out snowflakes. It doesn't snow in Mumbai, but why not?
Buckingham Palace, London
Estimated Value: $1.55 Billion
Owned by: British Sovereigns
Buckingham Palace is the administrative headquarters of the British Monarchy. It also serves as one of the several residences of Queen Elizabeth II. This spectacle consists of 775 rooms, 188 bedrooms, 78 bathrooms, and 92 offices. Apart from these, it also has 19 staterooms, including a throne room, state dining room, and music room.
It has many exceptional artworks, magnificent chandeliers, and gold-plated furniture. It also has a pool, tennis court, cinema, chapel, hospital, and a lake of its own! And the garden is about 40 acres big.
Have you read?
Selecting the Right Leadership Team: How Much Should Personal Chemistry Matter by Prof. Dr. Thomas Keil.
IT Complete 2.0: Kaseya CEO Fred Voccola Explains.
Maximizing Hybrid Work Productivity: The Best Work to Do at Home.
Joel Swanson of VyStar on Improving Efficiency in Banking.
The Ultimate Gifting Guide For Businessmen Who Are Frequently On The Go.
---
Add CEOWORLD magazine to your Google News feed.
---
Follow CEOWORLD magazine headlines on:
Google News
,
LinkedIn
,
Twitter
, and
Facebook
.
---
Thank you for supporting our journalism. Subscribe here.
---
For media queries, please contact:
info@ceoworld.biz
---
Tags :
Billionaire Insider
Capitalist Insider
Centimillionaires Insider
Hectomillionaire Insider
High Net Worth individuals Insider
Millionaires Insider
Multimillionaire Insider
Wealthiest Insider