Where To Study Animation In The World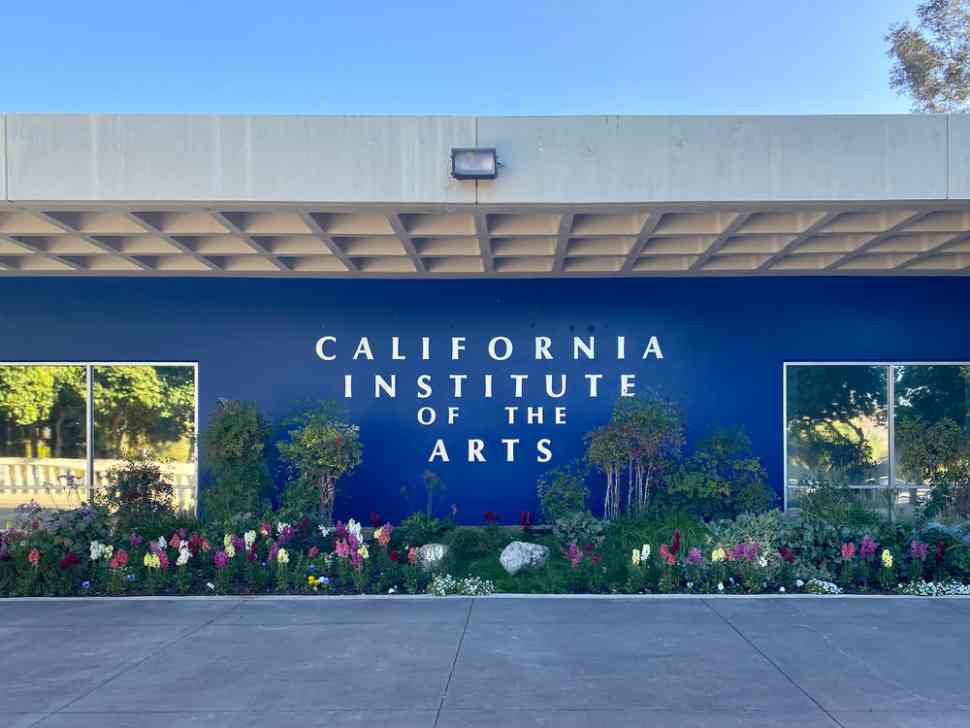 Many people are enamored with animation. For most of the fans, the interest is initially restricted to the Western animation industry, but gradually it shifts to the Japanese. As we watch animation being played out on screen, we realize that this has revolutionized the entertainment industry in many ways. In fact, animation is increasingly becoming an essential tool in places where you would least expect it, such as academia.
If you still think animation is just Mickey Mouse being quirky on-screen, just consider the facts in existence. Yet, even if it was just about Mickey Mouse, creating animation is a challenging task. Today, we will give you five schools widely recognized for their contribution to the animation industry. If you make it there, you are sure to benefit academically and professionally. So, let us take a look!
California Institute of the Arts (CalArts), USA
The first one on the list is the California Institute of the Arts. It is notable for being the first institution in the United States to run degree courses in visual and performing arts. While a range of courses is available, its animation course is highly lauded across the country and beyond.
To attract candidates with exemplary skill sets, it runs a fellowship program offered to only five successful candidates in inter alia¸ visual arts. Many of the institute's students have secured handsome job offers at Walt Disney Animation Studios, Pixar, and Disney. CalArts is known for its distinctive style, which has been quite generously used in shows such as Gravity Falls.
Sheridan, Canada
Arguably the most prestigious animation school in the world, the Sheridan College Institute of Technology and Advanced Learning was founded in 1967. It has become a frontrunner in training and producing highly employable animators worldwide. Over here, there is quite a range of courses in animation and related fields such as illustration, applied computing, and design.
Moreover, the institute has very firm roots in research, evident from the number of research institutes and centers such as the Centre for Advanced Manufacturing and Design Technologies and Screen Industries Research and Training Centre. Dean DeBlois, the director of How to Train Your Dragon trilogy, and Danny Antonucci, the brain behind Ed, Edd n Eddy, are its alumni.
Gobelins, L'École de L'Image, France
Gobelins, L'École de L'Image is an European entry in the list. Based in Paris, it is said to be a leading animation school on the continent. While it has made many contributions since its inception, it is best known for the foundation of the Cinéma Department of Animation in 1975, which is responsible for delivering international recognition to the school.
To put it simply, visual communication is the school's forte, and this is pretty much evident from the fact that its alumni have worked or have been working at places such as DreamWorks, Warner Bros, and Disney. To make it into this school, you will go through one of the toughest entrance exams in any animation school. But once you are here, you will be part of an innovative environment.
Savannah College of Art and Design, United States of America
Commonly called SCAD, Savannah College of Art and Design is a private art school with branches in many parts of the world. Starting in 1978, it became a gradual hit among those interested in visual arts. Presently, it receives thousands of applications from within and outside of the United States of America. Over here, you can pursue degree programs in Architecture, Fine Arts, Urban Design, and Arts.
The Southern Association of Colleges and Schools has duly recognized its programs. It has a total of nine schools within its academic organization, such as the School of Design, School of Digital Media, School of Liberal Arts, and Entertainment Arts. So far as its alumni are concerned, you will find the names of Jarrett Williams and Jefferson Wood.
Digital Animation and Visual Effects School (DAVE School), USA
In the heart of Florida, DAVE School has become an international hit for its carefully curated academic curriculum. There are a variety of animation courses that are offered here, such as 3D production, digital modeling, and studio production. You will realize the contribution of DAVE School to the animation industry if you check the information about its alumni.
Its students have worked in shows such as The Mandalorian, Star Wars, Stranger Things, and Dolittle. Alumni from the school have worked in blockbuster movies such as Deadpool and Godzilla. While there are only diploma programs over here, they are very well thought-out and of practical implications.
Have you read?
How Do Leaders Recognize a Dying Business Model?
Hassan Taher: An AI Leader for Turbulent Times.
Top countries that admire their CEOs and other C-suite leadership teams the most.
The Restaurateur CEO of Zesty Olives is Revolutionizing the Industry!
The 3 Key Blockers to Collaborative Communication.
Tags :
Alternative Managers Insider
Chief Administrative Officer Insider
Chief Advancement Officer Insider
Chief Artificial Intelligence Officer Insider
Chief Audit Executive Insider
Outside Director Insider
Policy Insider