The Ultimate Gifting Guide For Businessmen Who Are Frequently On The Go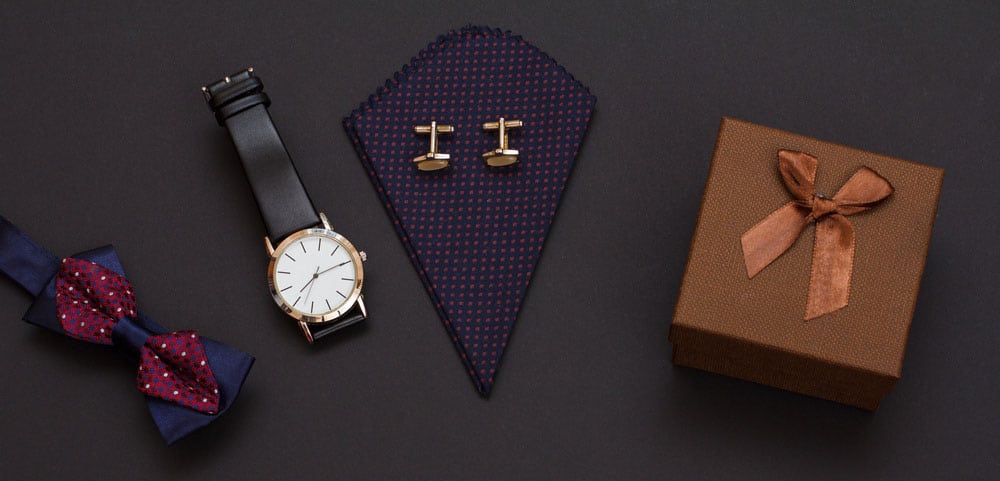 In the fast-paced business world, it's not uncommon for professionals to be constantly on the move. Traveling for meetings, conferences, and networking events is often part and parcel of the job. This lifestyle can make it challenging to find the perfect gift for these busy individuals. But don't worry; we've got you covered.  
This guide will help you navigate the world of gifts for businessmen who are always on the go.  
The Art Of Choosing The Perfect Gift 
When selecting a gift, it's essential to consider the recipient's lifestyle. For businessmen who are frequently traveling, practicality is key. You'll want to choose something that can be easily packed and carried around but also something that will make their travels more comfortable or efficient.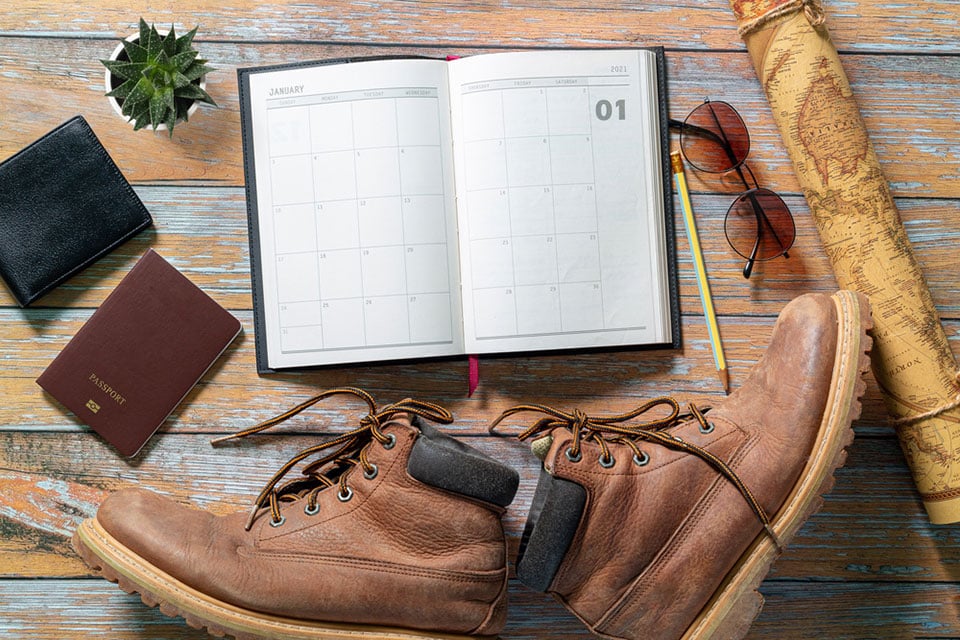 Remembering Anniversaries
Amid the hustle and bustle of business travel, it's easy to lose track of important dates. However, remembering a personal or professional

anniversary

is crucial. Successful individuals strike a balance between work and family by remembering and celebrating anniversaries. A thoughtful gift, like a personalized calendar or a smartwatch with reminder features, can keep these important dates in mind. 

High-Quality Noise-Canceling Headphones
A pair of top-notch noise-canceling headphones,

such as the Bose QuietComfort 35 II or the Sony WH-1000XM4, can be a lifesaver for anyone who travels frequently.

  They can help drown out the noise of a busy airport or a crowded plane, making it easier to focus on work or relax during a flight. Plus, they're a great way to enjoy music or podcasts during downtime.

Portable Power Banks
There's nothing worse than running out of battery while on the move. A portable power bank

, like the Anker PowerCore 20100mAh or the RAVPower 16750mAh,

can ensure your favorite businessman never has to deal with this inconvenience. They're small, lightweight, and can charge a variety of devices, making them an essential travel companion. 

Luxurious Travel Accessories
Traveling with a dash of elegance can transform any journey into a delightful experience.

Consider gifting a luxurious travel pillow, a high-quality leather passport holder, or a stylish carry-on bag. These

accessories

serve a practical purpose and add a touch of luxury to any trip. 

Subscriptions To Digital Services
Subscriptions to digital services like streaming platforms or online publications can provide entertainment and information on the go. They're a great way to pass the time during long flights or layovers.
Gift Cards For Favorite Brands
Gift cards are a safe bet when you're unsure of what to get. They offer flexibility and allow recipients to choose something they'll truly enjoy. Whether for a favorite restaurant, clothing brand, or online store, a gift card is a thoughtful and practical present.
Books For Personal And Professional Development
Books serve as captivating companions during travel,

and they can also provide valuable insights and knowledge. Consider gifting a book that aligns with the recipient's interests or goals, whether that's a bestselling business book, a novel by a favorite author, or a guide to personal development. 

Travel-Friendly Tech Gadgets
In today's digital age, tech gadgets are a must-have for any businessman on the go. For instance, a compact and lightweight laptop can make working while traveling a breeze. It's a practical gift that'll surely be appreciated.
Smartphone Accessories
Smartphone accessories can also make for great gifts. A durable phone case, a wireless charger, or high-quality earbuds can make life on the road easier. They're small, portable, and incredibly useful.
Fitness Trackers
Staying fit while traveling can be a challenge. A fitness tracker can help keep track of steps, monitor sleep patterns, and even provide workout suggestions. It's a thoughtful gift that shows you care about their health and well-being.
Travel-Sized Grooming Kits
Looking sharp is vital in the business world. A travel-sized grooming kit can ensure they're always looking their best, no matter where they are. It's a practical and thoughtful gift that they're sure to appreciate.
Healthy Snack Subscriptions
Eating healthy on the go can be tough. A subscription to a healthy snack box can provide nutritious options for those busy travel days. It's a unique gift that shows you care about their well-being.
Language Learning Subscriptions
For those who frequently travel internationally, a subscription to a language-learning app can be a game-changer. It's a thoughtful gift that can help them communicate more effectively and feel more at home wherever they go.
Travel Guides And Maps
For the businessman who loves to explore, consider gifting travel guides or maps of the cities they frequently visit. They can discover new places to eat, visit, or relax during their downtime.
Online Courses
Online courses can be an excellent way for them to learn new skills or deepen their knowledge in their field. It's a gift that can contribute to their personal and professional growth.
Comfortable Travel Clothing
Uncompromised comfort is paramount when traversing the globe.

Consider gifting comfortable travel clothing, like compression socks, a cozy travel hoodie, or a lightweight scarf that doubles as a blanket. 

Travel Document Organizer
Keeping track of passports, boarding passes, and other important documents can be a hassle. A travel document organizer can help keep everything in one place, making travel less stressful.
Portable Coffee Maker
For the coffee-loving businessman, a portable coffee maker can be a lifesaver. It allows them to enjoy their favorite brew no matter where they are.
Personalized Travel Essentials
Adding a personal touch to a gift can make it even more special. Consider personalized travel essentials like a monogrammed luggage tag, a custom-made travel journal, or a personalized travel mug. These gifts show that you've put thought into the gift and are sure to be appreciated.
Virtual Assistant Subscriptions
In the digital age, a virtual assistant can be a lifesaver. Subscriptions to services like Amazon's Alexa or Google Assistant can help them stay organized, answer questions, and even control smart home devices from anywhere. It's a practical gift that can make their life easier.
Travel-Themed Home Decor
For those who love to travel, bringing a bit of that wanderlust into their home can be a great idea. Consider travel-themed home decor like a world map to mark their travels, a framed photo of their favorite city, or a coffee table book filled with stunning photos of places worldwide.
Gifts For Relaxation
Traveling for business can be stressful. Gifts that promote relaxation, like a travel-sized aromatherapy kit, a portable massager, or a noise machine, can help them unwind after a long day.
Eco-Friendly Travel Products
For the environmentally conscious businessman, consider

eco-friendly travel products

. Reusable water bottles, travel cutlery sets, or organic toiletries are all great options. They're not only practical but also show that you care about the environment. 
Finding the perfect gift for a businessman who's always on the go doesn't have to be complicated. With a bit of thought and consideration, you can find a practical and thoughtful gift. Remember, the best gifts are those that show you understand and appreciate the recipient's lifestyle and needs. Happy gifting!
---
Have you read?
Best Fashion Schools In The World.
Best Business Schools In The World.
Best CEOs And C-Suite Executives In The World.
World's Most Influential and Innovative Companies.
World's Best Hospitality And Hotel Management Schools.
Ready to join the CEOWORLD magazine Executive Council– Find out if you are eligible to apply.
---
Add CEOWORLD magazine to your Google News feed.
---
Follow CEOWORLD magazine headlines on:
Google News
,
LinkedIn
,
Twitter
, and
Facebook
.
---
Thank you for supporting our journalism. Subscribe here.
---
For media queries, please contact:
info@ceoworld.biz
---
Tags :
Belgium Insider
Brazil Insider
Chairman Of The Board Insider
Chief Diversity Officer Insider
Chief Ecosystem Officer Insider
Chief Encouragement Officer Insider
Chief Engineering Officer Insider
Chief Privacy Officer Insider
Chief Process Officer Insider
Chief Procurement Officer Insider