The Ultimate Top 10 Celebrity Makeup Artists In The World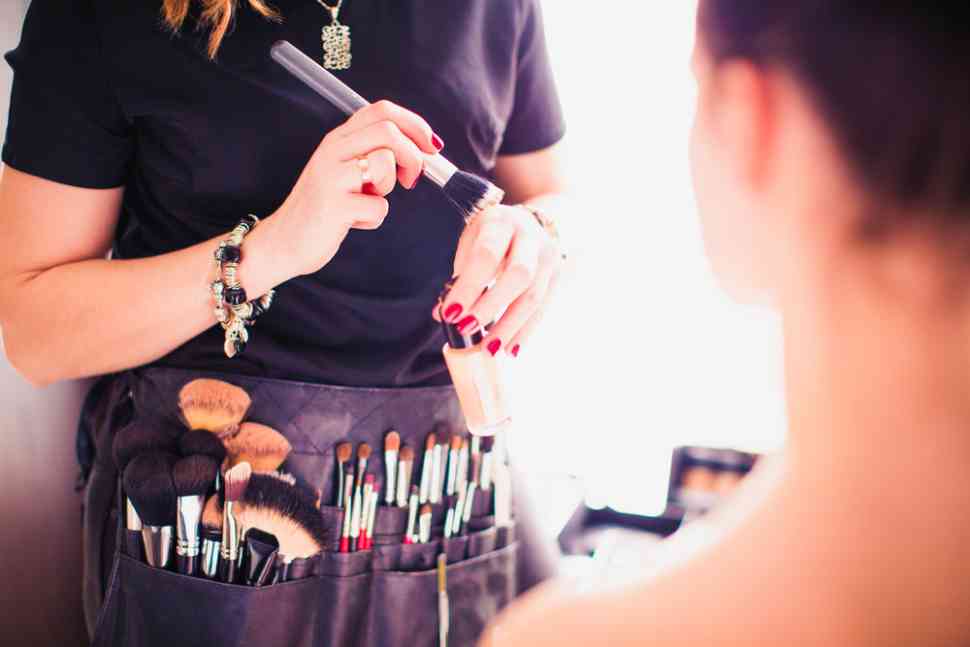 There is no denying that the demand for makeup artists is rising day by day. These professionals stand out by using forward-thinking techniques and new methods to create a polished look. While many people across the globe have expertise in providing celebrities with the much-required glam look, only some have truly mastered the art.
In this article, we will shed light on today's richest and most sought-after celebrity makeup artists.
Gucci Westman


Gucci Westman is the one who is behind the classic girl-next-door makeup look of Hollywood celebrities. Her clientele includes popular celebrities such as Reese Witherspoon and Jennifer Anniston, contributing to her popularity. Apart from this, you can also follow her on Instagram for updates regarding the latest celebrity makeup.

Pat McGrath


The coveted title of the most influential celebrity makeup artist will go to none other than Pat McGrath. In addition to creating renowned looks for celebrities, she also has her makeup line. Also, she oversees the work of Covergirl, Max Factor, and Dolce & Gabbana. Her clientele includes celebrities such as Rihanna, Gisele Bundchen, and Kendall Jenner, which puts her on the list of top-notch celebrity makeup artists.

Mario Dedivanovic


Mario Dedivanovic is often hailed as the go-to makeup artist for the Kardashians. He also has several accomplishments to his name, of which contouring and smokey eye makeup remain at the brim of the list. All those who need tutorials and tricks on how to do makeup can simply follow him on Instagram for the latest updates.

Priscilla Ono


Global makeup artist Priscilla Ono is the woman who creates some of the drool-worthy looks for Rihanna. Also, what makes Ono quite relatable is that she readily shares tips and beauty trends on her social media handles for users. All these together have made her one of today's wealthiest celebrity makeup artists.

Mary Greenwell


A veteran in this field, Mary Greenwell is credited for creating glam looks for some of the most iconic women. Hailed for creating soft glam looks, her clientele includes Amanda Seyfried, Sonam Kapoor, Cate Blanchett, and the late Princess Diana. Needless to say, she is the first choice for every celebrity today.

Sir John


Sir John is another prominent name who has conquered the glam industry through his skills. Besides being the go-to artist for Beyonce, he has also collaborated with big stars such as Naomi Campbell, Mario Testino, and Steven Meisel. He is also a staunch supporter of racial justice, which has expanded his fanbase even further.

Matthew Vanleeuwen


Matthew Vanleeuwen is one such name that is associated with creating drool-worthy red-carpet looks. He is the one who regularly does the makeup of Salma Hayek, Ellen Pompeo, and Rebel Wilson. This has garnered him a large number of followers in a short time.

Anthony Nguyen


Ever since the beginning of his career, Anthony Nguyen has been known for his innovative style, which separates him from the rest. The man does the makeup for several celebrities, such as Katy Pery, Dua Lipa, and Adele. He is also the first choice for high-profile events and magazine covers.

Allan Avendano


Allan Avendano has risen to the ranks in a surprisingly short time. He constantly collaborates with famous faces, such as Joey King, for different events, which have created quite a buzz on his Instagram handle. All these have earned him the reputation of a high-ranking artist in this field.

Hung Vango


Hung Vango's impressive client roster includes popular celebrities such as Selena Gomez and Jodie Comer. He is known for creating dreamy looks and regularly posts tutorials on Instagram, which have helped him move up the popularity meter.
Have you read?
Greatness: What Is It? What Does it Take to Achieve It by Leo Bottary.
Corporate tourism in NYC by a charter bus.
The highest-paid tech CEOs in the United States.
How to Use PR to Grow Your Business by Adrienne Wojtaszek.
The Three Most Important Qualities for Effective CEOs and All Leaders by Rabbi Daniel Cohen.
Tags :
Vice Chairman Insider
Vice Chairwoman Insider
Vice president Insider
Wealth Advisor Insider
Wealth Consultant Insider
Wealth Manager Insider