Top 10 Most Influencial Podcasters In The World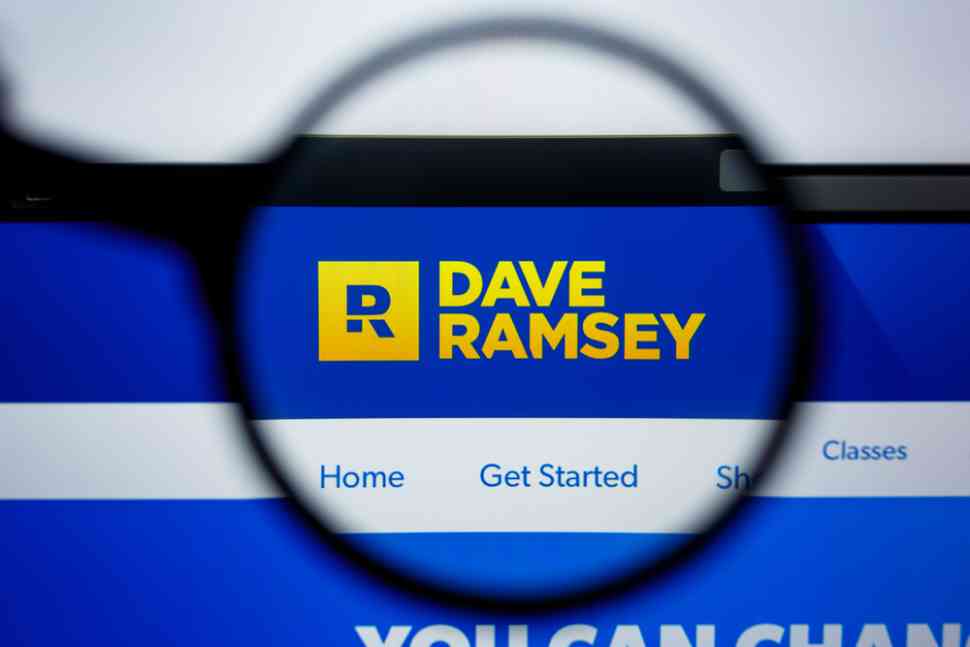 Since the last lockdown, podcasts have emerged as the latest way of growing business. Available in many genres, from news, debates, personality seminars, and stories, Podcasts are here to stay. So, without any further ado, let us check out the names of some of the richest podcasters who have made a mark in this field.
Dave Ramsey


Channel: The Dave Ramsey Show

Although the "Dave Ramsey Show" debuted way back in 1992, today, it has earned millions of listeners due to its unique content. The channel focuses on helping people get out of debt and make financially sustainable decisions that separate it from the rest.

Joe Rogan


Channel: The Joe Rogan Experience

According to the statistics, Joe Rogan is considered the top-notch podcaster today. His channel "The Joe Rogan Experience" provides users with engaging content and has invited top celebrities such as Kanye West and Elon Musk. Also, the channel covers the most controversial, compelling, and culturally relevant topics seamlessly, making it stand out.

Bill Simmons


Channel: The Bill Simmons Podcasts

The Bill Simmons Podcast is for people who love the world of sports. Touted widely as a replacement for ESPN, the show invites big names such as Nathan Fielder and San Iacono, which makes it the best in this genre.

Dax Shephard


Channel: Armchair Expert

Dax Shephard is a man who is known for his oeuvre of work. Armed with a degree in anthropology, he discusses a wide range of issues regarding society on his channel, which has helped him gain momentum among listeners.

Karen Kilgariff and Georgia Hardstack


Channel: My Favourite Murder

Karen Kilgariff and Georgia Hardstack are estimated to have a $20 million dollar net worth each. If you are a true crime buff, then My Favourite Murder is your go-to podcast channel. Packed with thrilling real-life stories, the channel collaborates with top-notch investigators like Billy Jensen and Paul Holes, which makes the podcasts even more interesting.

Tim Dillon


Net Worth: The Tim Dillon Show

The Tim Dillon show has gained traction due to its content that exposes practical conspiracies related to crimes and mysteries. In a short period, the channel has gained millions of subscribers and is best for listeners with a penchant for darker themes surrounding humanity.

Andrew Schulz and Akaash Singh


Channel: Flagrant 2

Flagrant 2 is one of the most successful podcasts that bring together Andrew Schulz and stand-up comedian Akaash Singh. The channel has a wide variety of content available on hot-button topics and engages in unfiltered discussions with eminent guests, which has attracted a huge fanbase in recent times.

Pat Flynn


Channel: Smart Passive Income

If you are a budding entrepreneur looking for effective guidance, then "Smart Passive Income" is the channel for you. Hosted by Pat Flynn, the podcast outlines strategies to help you create and shape your business easily while sitting in the comfort of your home.

Will Menaker and Group


Channel: Chapo Tree House

Chapo Tree House is often cited as the most provocative podcast of recent times. Airing bi-weekly, the group attracted eyeballs when they called out candidates for the US Presidential Election. Apart from successfully running a channel, the group has also released a book named "The Chapo Guide to Revolution: A Manifesto Against Logic, Facts, and Reason," which has become New York Times Best Seller.

Patrick Hinds and Gillian Pensavalle


Channel: True Crime Obsessed

Another channel that is known to stream crime stories is True Crime Obsessed. Hosted by Patrick Hinds and Gillian Pensavalle, the podcast is available on several platforms, which makes it easy for listeners to access them. With several stories focusing on crime, mysteries, and conspiracies, the channel has created quite a niche for itself.
Have you read?
Largest Hotel Chains in the World, 2023.
Best Residence by Investment Programs for 2023.
International Financial Centers Ranking, 2023.
Best Citizenship by Investment (CBI) for 2023.
The World's Most Valuable Unicorns, 2023.
Tags :
Billionaire Insider
Capitalist Insider
Centimillionaires Insider
Hectomillionaire Insider
High Net Worth individuals Insider
Millionaires Insider
Multimillionaire Insider
Wealthiest Insider