Best Vegan Restaurants In Morocco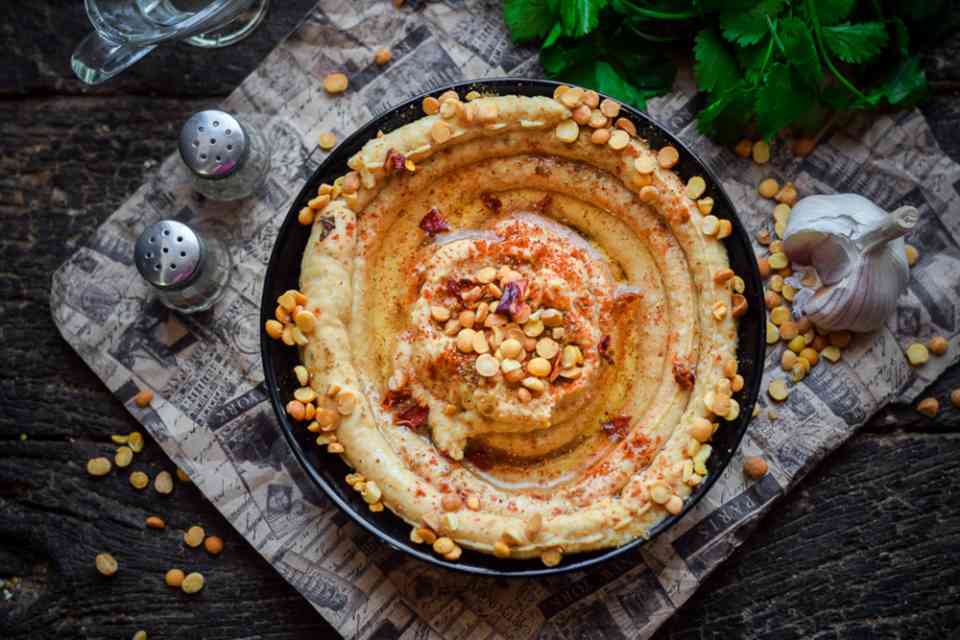 Morocco restaurants have vegan food for everyone. Vegans and vegetarians will find a great place to eat in Morocco, whether they want foreign food or traditional Moroccan dishes. Here are five great vegan-friendly places that serve food that will blow your mind.
Café Clock
Café Clock is one of the best restaurants to eat in Chefchaouen. It has three floors, each with its charm and little places to hide. The hotel is in a 250-year-old, beautifully decorated courtyard house. On the ground floor, guests can sit by the kitchen and talk to the friendly staff or go to the roof deck, the most popular place to sit. From here, you can enjoy the beautiful views of the city, especially of the nearby mosque, and the tasty food. On the vegetarian-friendly menu, some of the best dishes are falafel and hummus. Café Clock serves food for a wide range of tastes. It is also a place for cultural exchange, with events like cooking lessons and storytelling.
Dar Attajalli
The small hotel Dar Attajalli is known for being friendly to vegetarians and vegans. It is in the heart of Medina in this old and beautiful city of Fes. Guests can enjoy the rooftop winter garden with beautiful plants and animals and a great view of the whole Medina. Dar Attajalli is a great place for people who don't eat meat because it has a healthy eating mindset, and all its dishes are made with fresh and organic ingredients. It also has a chef specializing in Moroccan vegetarian dishes, which is great for people who don't eat meat.
Hotel Merinides
This grand and luxurious hotel is in the beautiful hills outside of Fes. One of its three restaurants has a popular and sophisticated restaurant where guests can relax on the mountain retreat while eating Moroccan specialties, European-style food, or grilled dishes. Choose one of the restaurants on the top floor for a great view of the city and the sound of an Andalusian orchestra or a French buffet. For light snacks and a great idea, go to the deck. With so many options, it's clear that vegetarians can find several good choices. This is much harder to do on the streets of Medina, where there are fewer options.
The Ruined Garden
The Ruined Garden is one of the most beautiful places in Fes. It comprises the ruins of an old and grand riad and is full of colorful and lively flowers. Even though The Ruined Garden also has non-vegetarian dishes, it gets a lot of praise for its delicious pastries and traditional Moroccan desserts. The Ruined Garden has a very famous smoked aubergine salad on the menu. Vegetarians can also eat other specialties, like soups, salads, and tajine.
Beyrouth
Beyrouth is a small, friendly restaurant in Marrakech where people can eat home-cooked food that tastes like it came straight from the kitchen. It's a Lebanese restaurant that caters to vegetarians. It offers everything from traditional soups to tempting falafel. It may be hard to find and have a mysterious feel, but its veggie food is highly rated, so it is worth the search. 
Riad Dar Dmana
Riad Dar Dmana is another great riad in the middle of Fes's Medina. It has been remodeled to showcase traditional architecture and Fes's unique crafts. This Riad is more than just a hotel. It pays special attention to its restaurant, which serves traditional Moroccan food on a deck with candles. Even though it's not a vegetarian restaurant in and of itself, the very friendly hosts and excellent cooks ensure that vegetarians are well taken care of. For example, vegetarian versions of couscous and tajine are available.
Have you read?
Greatness: What Is It? What Does it Take to Achieve It by Leo Bottary.
Corporate tourism in NYC by a charter bus.
The highest-paid tech CEOs in the United States.
How to Use PR to Grow Your Business by Adrienne Wojtaszek.
The Three Most Important Qualities for Effective CEOs and All Leaders by Rabbi Daniel Cohen.
---
Add CEOWORLD magazine to your Google News feed.
---
Follow CEOWORLD magazine headlines on:
Google News
,
LinkedIn
,
Twitter
, and
Facebook
.
---
Thank you for supporting our journalism. Subscribe here.
---
For media queries, please contact:
info@ceoworld.biz
---
Tags :
Chief Technology Officer (CTO) Insider
Chief value officer Insider
Chief Virtual Reality Officer Insider
Chief visionary officer Insider
Chief web officer Insider
Co Founders Insider
Corporate Directors Insider