How To Apply For Seychelles' Type 1 Investor Visa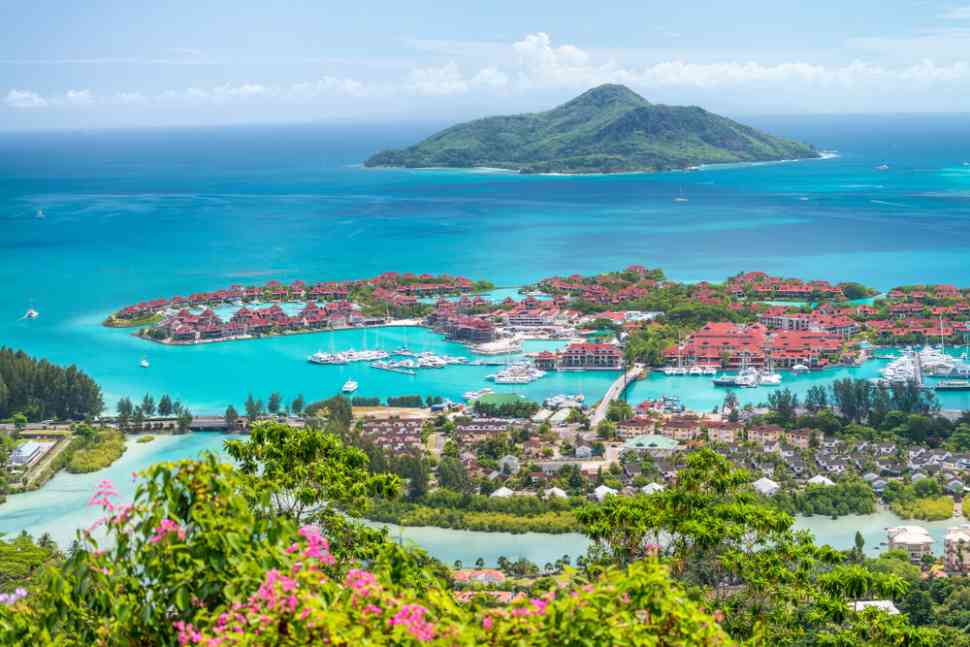 Seychelles is an archipelago of more than a hundred South Western Indian Ocean islands. Although tourism contributes significantly to its GDP, it also welcomes foreign and domestic investment. You can enjoy favorable taxation if you invest in agriculture, energy, fishing, or tourism. The political system is stable here, and there are no restrictions on foreign exchange.
Seychelles is blessed with some of the best beaches in the world. It also offers excellent connectivity to Africa, Asia, Europe, and the Middle East. The Seychelles passport is powerful as it allows visa-free travel to China, the EU, Russia, the UK, and many others. The Investor Type 1 Visa is best for you if you intend to stay in Seychelles for at least a year. Here's how you can apply for a Type 1 Investor Visa in Seychelles:
What would make you eligible to apply for a Seychelles Type 1 Investor Visa?
To be eligible to apply for an Investor Visa in Seychelles, you must meet all of the following conditions:
You should not be a prohibited immigrant.

You must invest at least $1 million in a business in Seychelles.

You should be associated with the business in which you invested for at least five years.

You need to stay in Seychelles for at least five years on a Dependent Permit or GOP (Gainful Occupation Permit.)

You should not be away from Seychelles continuously for more than one year without permission from the Minister of Internal Affairs.

You must have the means to support yourself when you stay in Seychelles since getting the Permanent Residence Permit.

You should not be sentenced to prison for more than one year under any laws of Seychelles.
How do you apply for Seychelles Type 1 Investor Visa?
The steps to apply for the Type 1 Investor Visa are as follows:
Collect the application form from the Department of Immigration and Civil Status office. You need to visit the office on the First floor in Independence House, Victoria, Mahé.

Gather the following documents:
A documented proof of the investment that you made in Seychelles

A passport photo of yours

A copy of your passport's biodata page

A Police Character Certificate that is not more than six months old
You must fill out the form and submit it along with the documents mentioned above at the Immigration Office. You also need to pay the non-refundable processing fee of SCR 1,000 in cash while submitting the form.

The Immigration office will process your application within three months. If the application is successful, you must pay an application fee of SCR 350,000.
The benefits of having a Seychelles Type 1 Investor Visa
You get permits depending on the amount invested and the time for which you wish to stay in Seychelles. The various permits allow different kinds and levels of benefits that you, your spouse, and your children get to enjoy. Once you acquire the Type 1 Investor Visa, you can work in Seychelles without a GOP. In fact, you won't need any permit to live or work in Seychelles. The Type 1 Investor Visa also allows you to buy land and residential property with Government sanction by paying only 50% of the sanction fee payment.
When do you get permanent residence?
You get permanent residence immediately upon receiving the Immigrant Investor Visa.
When do you get citizenship?
You become eligible to apply for Seychelles citizenship after residing in Seychelles for eleven years under the investor program.
Does Seychelles allow dual citizenship?
Seychelles does not recognize dual citizenship. But a Seychelles native who obtains another citizenship by working or studying abroad or by getting married to a foreigner may be allowed to keep his/her Seychelles citizenship. In short, a Seychelles citizen may maintain dual citizenship under specific conditions.
Have you read?
IP Ownership as Leverage for Founder Equity Negotiations by Robert A. Adelson, Esq.
Five Lessons Leaders Can Learn From Glenn Lurie's Three Ps: People, Purpose, and Passion.
How Coe Juracek Connects With Clients Through Insight and Interest in World Cultures.
LivePerson and Afiniti pair up to improve customer experiences.
Online Reviews are the Underrated Fuel Powering the American Economy by Joe Fuca.
Tags :
Business Leaders Insider
Chief Knowledge Officer Insider
Chief Learning Officer Insider
Chief Legal Officer Insider
Chief Research And Development Officer Insider
Chief Research Officer Insider
Director of Human Empowerment Insider