How To Apply For Jordan's Citizenship Program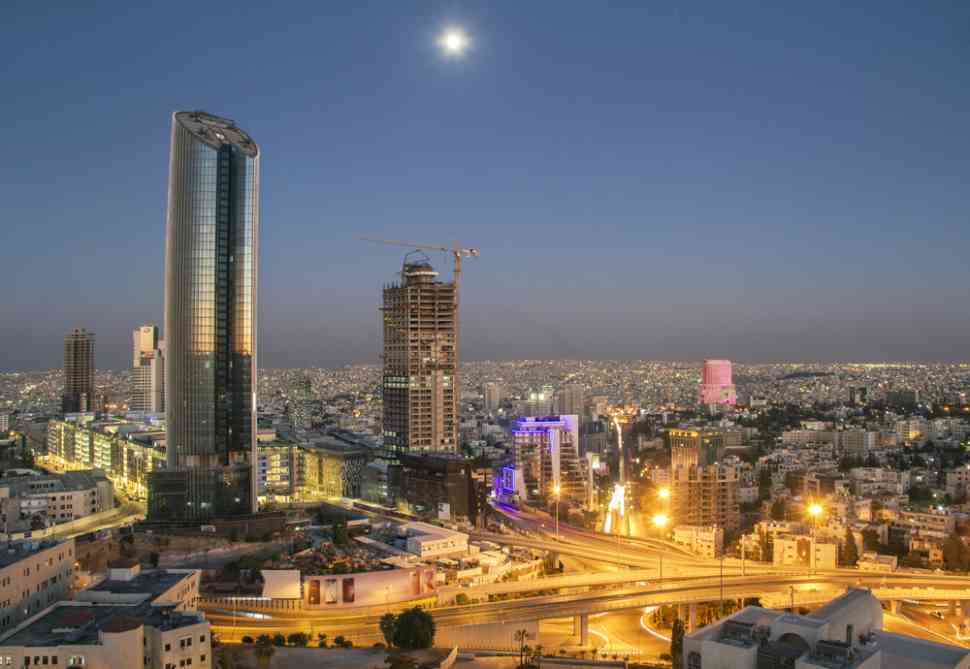 Jordan is in the Southwest Asian region. It is considered one of the most pleasant, appealing, and peaceful countries to live in. The nation encompasses rocky deserts that also add to its natural beauty. Apart from the gorgeous landmarks, the country has a stable economy and offers numerous advantageous rights to its citizens, making it the favorite destination for settling down.
From free education to healthcare facilities, the citizens acquire the right to enjoy some of the basic perks. Like many other nations across the world, Jordan offers citizenship by investment program along with other schemes to ease immigrants in the long term.
Ways for Acquiring Jordan Citizenship
Citizenship By Birth
According to Jordanian law, individuals only obtain their citizenship by paternity. Like other countries, Jordan does not grant the soil right to the immigrant. A person can acquire citizenship only if their father is Jordanian. However, the maternal resident of Jordan cannot acquire citizenship for their child with a non-resident father.
Citizenship By Marriage
Citizenship by marriage is granted to all non-resident women who marry a Jordanian citizen. Women can apply for citizenship only under two conditions:
After five years of marriage, in the case of a non-Arab resident.

After three years of marriage, if the woman is an Arab resident.
Citizenship By Naturalization
According to Article 4, all individuals have the right to obtain Jordan citizenship by naturalization if they live there for at least 15 uninterrupted years. Furthermore, Article 12 also denotes that a person can acquire nationality if they are a resident for approximately four years after registering the citizenship application. However, these are some additional requirements a person needs to accomplish to obtain citizenship:
He/she has to reside there for a specific period legally.

He/she aims to reside in Jordan.

He/she has a sound mind and does not have any disability.

Individuals are also eligible for citizenship provided they take an oath to live there, fulfilling all lawful measures.

Submit official documentary evidence along with the application.
Citizenship By Investment
The Investment Commission of Jordan introduced the citizenship by investment program in 2018 to attract high-net-worth individuals. This program welcomes a foreigner who desires to obtain citizenship by offering the government a specific investment. The minimum investment amount is $750,000 to obtain their citizenship along with their family members.
Requirements
To obtain citizenship by investment in Jordan, the applicant must accomplish the following requirements:
Every resident must reside in Jordan for at least one month before registering the application.

One should submit the official evidence and documents of individuals and investments along with the application.
Finally, regarding the investment policy, here are the options:
A bank deposit of about $1,000,000 shall be made with the Central Bank, or

Invest in a treasury bond of $1,000,000, or

Purchase company units or shares of $1,500,000, or

Establish a small or medium business project in Amman at $1,000,000 or $750,000 in other country regions.
Time Frame And Procedure
The overall time frame to get citizenship in Jordan by investment is 3 to 6 months. The application only gets approved during this period, after which the government issues the passport to the person.
Benefits Of Jordan Citizenship 
Besides numerous rights and responsibilities, the citizen can enjoy the following benefits:
Visa-free access to 52 countries.

Jordan allows multiple and dual citizenships.

Family members of the applicants are also eligible for citizenship.

Lower cost of living, healthcare, education, and get high income.
Have you read?
Blocks to Effective Workplace Dialogue: Prioritizing Process Over Content by Dr. Roxy Manning.
Lessons to Carry Forward from Commencement by Robin Landa.
Innovative Approaches to Finance Management: Lessons from the Software Industry by Ankita Panwar.
Executive Pay: Top 8 Highest-Paid Hotel CEOs.
5 Key Stress Management Tips Every Leader and CEO Should be Using by Kristel Bauer.
---
Add CEOWORLD magazine to your Google News feed.
---
Follow CEOWORLD magazine headlines on:
Google News
,
LinkedIn
,
Twitter
, and
Facebook
.
---
Thank you for supporting our journalism. Subscribe here.
---
For media queries, please contact:
info@ceoworld.biz
---
Tags :
Asia Insider
Chief Revenue Officer Insider
Chief risk officer Insider
Chief sales officer Insider
Chief science officer Insider
Chief security officer Insider
Deputy general manager Insider
Director Insider