A Guide To Anguilla's Citizenship By Investment Scheme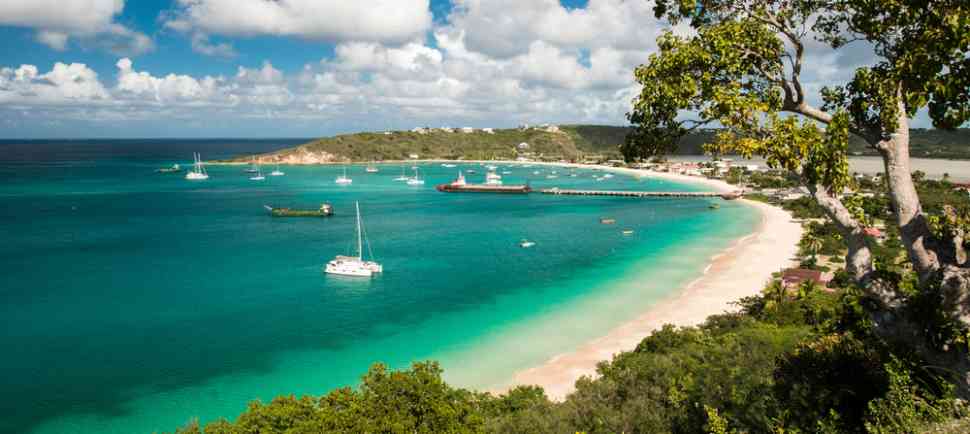 Anguilla is a British Overseas Territory (BOT) governed under a parliamentary representative democratic dependency. It is blessed with a beautiful expanse of landscapes arching around the ocean, a relaxed and vacation-friendly lifestyle, and a tax-friendly regime. Yes, like any other BOT in the Caribbean, Anguilla is known for tourism and being a tax haven.
While it disputes its status as a tax haven, one thing is clear; an investor will surely be offered a beneficial framework of operation. Moreover, they can exploit the existing inadequacies in the infrastructure, invest, and attract profits therefrom. In case this has already interested you, you might as well read about Anguilla's Golden Visa or Citizenship by Investment Scheme.
We shall pick yet another BOT for our discussion in today's article. Anguilla started its scheme in 2019 and has attracted quite a lot of attention. Let us find out what the terms are of the scheme.
What do you get out of it? 
Of course, you must be persuaded enough to invest in an otherwise not-so-known territory on the earth. But this may come as a surprise, but Anguilla is a terrific place to vacay and saves taxes – and both are quite leisurely. Anyway, there are tons of benefits of the scheme:
As mentioned over and over, Anguilla has a very relaxed tax regime. It has no capital gains, estate, corporate, or sales tax system.

It is a clean, picturesque place with a perfect tropical climate, making it suitable for recreation and retreat after retirement.

The local culture is very foreigner friendly.

Getting a permanent residency under the scheme will open the gate to BOT citizenship.

Anguillan citizenship grants visa-free access to 95 destinations in the world.

Anguilla recognizes dual citizenship. This means that you do not need to relinquish your other citizenships to acquire Anguilla's.
Investment requirements 
Let us talk about money. The scheme will let you enjoy all the benefits mentioned above, subject to specific investments. There are three investment options to choose from:
You can make a non-refundable contribution to a government-controlled fund. The minimum contribution can be USD 150,000.

There is a real estate investment option. This option can cover up to 3 family members. The minimum investment amount is USD 750,000.

A Tax Residency High-Value Resident (HVR) Program is available. Under it, you can make an annual tax payment of USD 75,000 and a USD 400,000 investment in a real estate property.

It must be kept in mind that an additional amount is included for every family member.
Due Diligence Process
Every Golden Visa Program has a designated authority that undertakes the examination of the applicant's credentials. In Anguilla, authorities are involved in the due diligence process. Under the said process, the current and past credentials will be double-checked and verified.
It is essential that you prepare and submit the necessary documents to them. A police clearance report, for instance, is integral to the process. If you fail on the documentation front, the due diligence process may get delayed, thereby delaying the entire application process.
Citizenship
The application process gets done in a matter of 3 months. Immediately upon approval, permanent residency is granted to the investor. However, it will take another five years to get citizenship in Anguilla. After the said period, you will become eligible for BOT citizenship and an Anguillan passport. His Majesty's Passport Office in the United Kingdom issues the Anguillan passport.
Have you read?
Overcoming Challenges in Remote Work Management: Lessons Learned from the Pandemic.
Kevin Modany Spotlights High-Achieving Executives' 10 Key Attributes.
Reimagining the Agency Holding Company by Tim Ringel.
Forecasting Cash Flow: The Insights Necessary to Maintain and Grow Business by Paul Henderson.
Why Your 401(k) Isn't Enough by Rajiv Nagaich.
---
Add CEOWORLD magazine to your Google News feed.
---
Follow CEOWORLD magazine headlines on:
Google News
,
LinkedIn
,
Twitter
, and
Facebook
.
---
Thank you for supporting our journalism. Subscribe here.
---
For media queries, please contact:
info@ceoworld.biz
---
Tags :
Boards Insider
Chief Communications Officer Insider
Chief Compliance Officer Insider
Chief Content Officer Insider
Chief Creative Officer Insider
Manager Insider
Nominee Director Insider