Everything You Should Know About Buying Vacation Property For Rental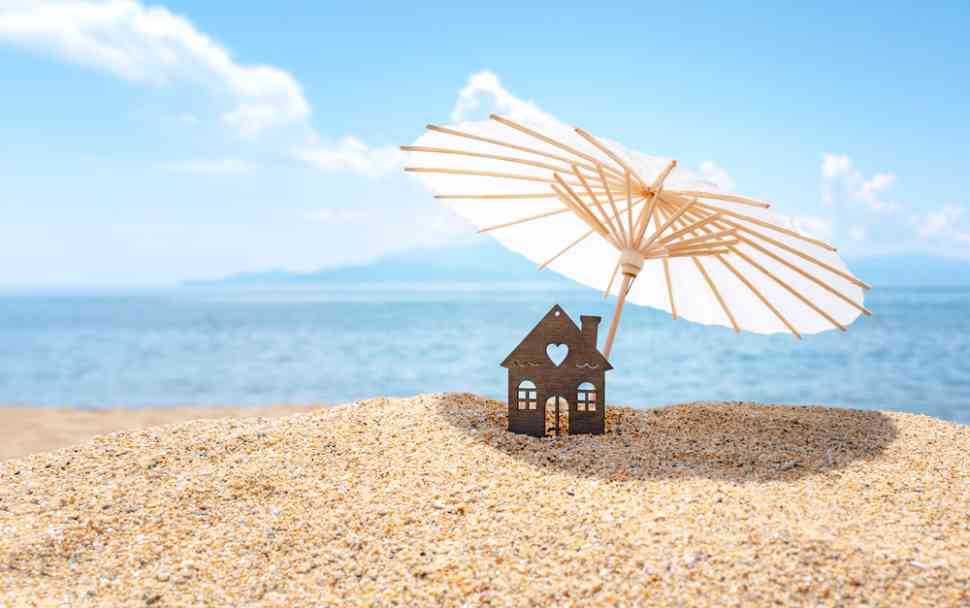 The world of rental properties is changing. Today, people invest in vacation rental properties instead of typical rent-and-hold rental properties. A vacation rental property is a property that has been rented out for a short term. You rent out a furnished property which could be a house, apartment, or a family resort for the short term. The target consumers of these properties are generally tourists. These properties have become a good source of income for people, especially those who aren't too deep in the core entrepreneurial world. But are they always as great as they sound?
Investment in any property comes with its own good and bad. I am not going to focus on these specifics today. What I am going to do, however, is to broadly enumerate the things one must consider about buying a vacation property. Let us see what these considerations are:
Understand the difference 
When you rent a vacation property, you enter the hospitality business. Though several rights and duties remain the same, your role has changed from a landlord to a host. To ensure that there is a regular stream of guests at your property, you must focus beyond infrastructural maintenance and upgradation.
A slew of services must be provided, such as laundry service, housekeeping, tour guides, and whatnot. It says 'vacation rental property.' Those people on your property are here for a vacation, and you must ensure they enjoy as much as possible.
No guarantee of a continuous flow of income 
Logically, vacation rentals may not be occupied throughout the year. Much of that depends on the location and season. For instance, beaches are active throughout, so a vacation rental property will keep getting its share of guests. However, if your vacation rental property is atop a mountain that is only accessible during summer, then you know very well when your property will be doing its work.
The cyclical performance of businesses is a real deal and cannot be taken for granted. Risks are associated with vacation rental properties located in season-dependent locations. So, choose well where you wish to purchase the property. If at all you want to take the risk, make sure you don't put everything you have into it.
You need a property manager 
In the first point, I made it clear that you are hosting many guests, not tenants. The dynamics in your relationship with them will, therefore, be different. They are your customers and should be treated as such. For them to enjoy the property, the property must be well-managed. For that, you will need a property manager.
Of course, you can assume that role for yourself. But, in the absence of any professional expertise, it is advised to hire someone who does. Many owners of vacation rental properties do not prioritize the hiring of such managers. A property manager will take care of the overall management of the property, from ensuring cordial relationships with guests to installing and maintaining amenities.
Stick to realistic estimates 
You must not think that you can name any amount for the guests to pay up. Several factors contribute to the rent the guests would end up paying. These include the remoteness of the location, competition nearby, the cyclical nature of the vacation, facilities offered on your property, and much more. For instance, if your vacation rental property is in a remote place accessible only a few times a year, then there is more demand than supply.
You can make reasonable estimates and charge accordingly. Vacation rental properties at such places are generally pricey. However, if you are in the center of a tourist hub, then you are surrounded by competition from everywhere. You cannot charge any price when there are competitors offering similar facilities at lower prices. You must consider where you are and what you are offering.
Have you read?
IP Ownership as Leverage for Founder Equity Negotiations by Robert A. Adelson, Esq.
Five Lessons Leaders Can Learn From Glenn Lurie's Three Ps: People, Purpose, and Passion.
How Coe Juracek Connects With Clients Through Insight and Interest in World Cultures.
LivePerson and Afiniti pair up to improve customer experiences.
Online Reviews are the Underrated Fuel Powering the American Economy by Joe Fuca.
---
Add CEOWORLD magazine to your Google News feed.
---
Follow CEOWORLD magazine headlines on:
Google News
,
LinkedIn
,
Twitter
, and
Facebook
.
---
Thank you for supporting our journalism. Subscribe here.
---
For media queries, please contact:
info@ceoworld.biz
---
Tags :
Boards Insider
Chief Communications Officer Insider
Chief Compliance Officer Insider
Chief Content Officer Insider
Chief Creative Officer Insider
Manager Insider
Nominee Director Insider