5 Tips to Make Your Life Easy As a Student In Hong Kong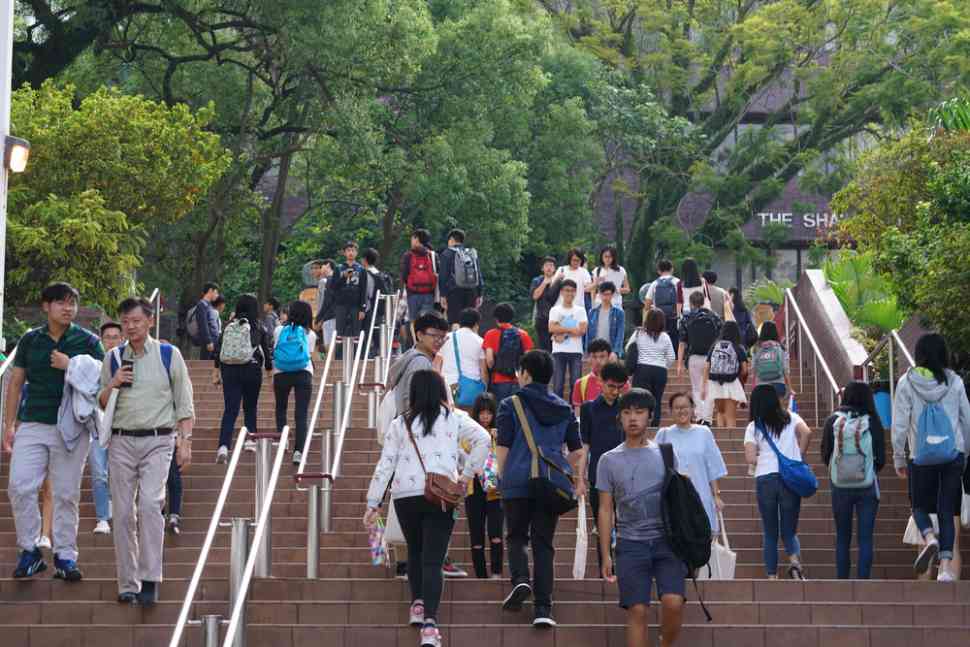 Hong Kong is home to some of the world's best universities. It has a cosmopolitan atmosphere matched by only a few. Known for its high-impact economy that attracts massive investments from across the globe, this Special Administrative Region is a fertile ground for exploiting educational and career opportunities. While it may be expensive, it is worth all the money spent. From its high-brand, foreign-friendly lifestyle to high employability, Hong Kong is a dreamlike place for many.
But Hong Kong is not a cakewalk. If you are traveling to an unfamiliar place, you will inevitably go through a lot. You will have to adapt to the economic, cultural, and political changes; otherwise, adjustment issues will arise. Hong Kong universities will shape your career, but this is no work of magic. Students are expected to put in their respective efforts to ensure a harmonious experience. In this article, I have written down a few tips for those who are studying or will study in Hong Kong.
A modern transportation networkWe all have heard of the highly advanced infrastructure in and around Hong Kong. Its transportation network is a proud part of the same. The public transportation network is fast, modern, and affordable. There are more than 80 stations that are well-connected to all major parts of the region. To use these facilities smoothly, you should sign up for the Octopus Card. The said card offers much-needed flexibility in payment and reduces cash consumption. Moreover, the card holders are extended diverse benefits from time to time.
Avail of the scholarshipsIn 2020, the Economist Intelligence Unit published a report on the world's most expensive cities. Hong Kong was among the top three. So, you will have to prepare to shell out extra cash to sustain yourself in Hong Kong. That being said, there are ways to offset the financial burden through scholarships. Several financial assistance schemes operate for locals and non-locals in the region. For non-locals, the most sought-after scholarship programs are the Hong Kong Special Administrative Region Government Scholarship and the Hong Kong Ph.D. Fellowship Scheme and the Self-Financing Post-Secondary Education Fund. Suppose you belong to a country associated with the Belt and Road initiative. In that case, there is the Belt and Road Scholarship. Also, check with the university you have applied to, as many local institutions offer scholarships independently.
Learn ChineseHonestly, you should not have problems communicating with society here as long as you know English. After all, English is one of the region's two official languages, with the Chinese being the other. However, it is advised that you pick up lessons in the local language. Mandarin, also called Putonghua, and Cantonese are spoken here, and classes for both are very easily available all over. These classes are not only easily accessible but are affordable as well. Understanding the local language helps in acknowledging the cultural and social nuances in society. It enables us to understand the local environment better.
University choicesAs I noted, Hong Kong houses some of the world's finest educational institutions. Its institutions are known for their high research output, international faculty, exemplary student selections, and high campus placement rates. Some of them are on par with many elite universities across the globe, such as the University of Hong Kong, Hong Kong University of Science and Technology, Chinese University of Hong Kong, City University of Hong Kong, Hong Kong Polytechnic University, and Hong Kong Baptist University. Most of these universities are highly competitive, so ensure your academic credentials are top-notch and relevant.
Avail of student discountsHong Kong is indeed a student-friendly place to be at. You can avail of many discounts using your student ID at places such as shopping malls, cafes, and transport. However, you are advised to apply for an International Student Identity Card (ISIC). The card is issued to full-time students allowing them to access thousands of student discounts in more than 130 countries. By using this card, you can avail of discounts on electronics, hotels, bars, international travel, clothing, books, and whatnot. Your life would become much easier if you got the card with you.
Have you read?
Corrosive Coworkers: The Behaviors that Derail Efforts, Hinder Teams and Drive Good Workers Away by Kelly McDonald.
Stress and Decision-Making: 4 Things Leaders Need To Know by Dr. Sheila Ohlsson Walker.
Just Because You Can Take Business Doesn't Mean You Should by Steven L. Blue.
4 Ways to Approach Your Team Restructuring by Rhett Power.
Why you should use the f word (feelings,) at work by Prina Shah.
---
Add CEOWORLD magazine to your Google News feed.
---
Follow CEOWORLD magazine headlines on:
Google News
,
LinkedIn
,
Twitter
, and
Facebook
.
---
Thank you for supporting our journalism. Subscribe here.
---
For media queries, please contact:
info@ceoworld.biz
---
Tags :
Business Leaders Insider
Chief Behavioral Officer Insider
Chief Budget Officer Insider
Chief Ecosystem Officer Insider
Chief People Officer (CPO) Insider
Co Founders Insider