10 Best Things To Do in Maldives in Two Days
The Maldives is an idyllic escape, and with two days of tropical heaven, you can make the most of every moment. So where to start? From snorkelling in the crystal clear waters to exploring the local islands, you'll be spoilt for choice. Take a tour of the vibrant capital of Male, and admire the stunning architecture of the Grand Friday Mosque.
Sample the local cuisine and treat yourself to a luxurious spa session. Go on a fishing excursion, take a trip to the National Museum, and finish your stay with a picnic at Dhigali Haa Alifu Atoll. With so much to do and discover, the Maldives is sure to be an unforgettable adventure.
Explore the Local Islands
Escape to the magical Maldives and explore its thousands of coral islands! From snorkelling to sailing, kayaking to diving, there's no shortage of thrilling water sports to experience. Not to mention its cultural heritage, breathtaking landscape and crystal-clear waters – the Maldives is sure to provide a truly unforgettable holiday experience! Relax on its white sandy beaches, be welcomed by its warm locals and indulge in world-class hospitality – what more could you want from a getaway? Get ready to explore an exotic paradise and create memories that will last a lifetime!
Relax on the Beaches
Escape the daily grind and be enchanted by the beauty of the Maldives! This tropical paradise offers the perfect getaway for couples or families looking for relaxation and fun. With its warm sunshine, dazzling white sand beaches, and crystal clear waters, you will be able to enjoy a plethora of activities, such as swimming and snorkelling, to take in the vibrant marine life. Moreover, you can indulge in some luxury at the plush resorts, tantalise your taste buds with the amazing restaurants, and take in the breathtaking views! So, if it's time for a bit of pampering and relaxation, the Maldives is the ideal destination for you.
Go Snorkelling and Diving
If you're looking for a one-of-a-kind diving and snorkelling adventure, the Maldives is your ticket! With its crystal clear waters, vibrant coral reefs and diverse marine life, this stunning destination has something for everyone. Soak in the beauty of the Indian Ocean as you explore the depths and spot brightly coloured fish. Whether you're a beginner or a pro, you'll find the perfect dive site and dive master, plus all the safety equipment you need, to make your Maldives experience unforgettable! So what are you waiting for? It's time to book your trip and dive into the magic of the Maldives!
Take a Tour of the Capital City, Male
The Maldives is an archipelago of islands located in the Indian Ocean and home to the unique and vibrant city of Male. You won't find a more captivating place to visit, as Male offers a perfect balance between modernity and tradition. The historic sites, mosques, and bustling Malé Fish Market are a must-see. And after a day of exploring all that Male has to offer, you can unwind with delightful nightlife. From lively bars and restaurants to nightclubs and shopping opportunities, Male has something for everyone. So don't miss the chance to experience the one-of-a-kind city of Male – you'll surely never forget it!
Admire the Unique Architecture of Grand Friday Mosque
The Grand Friday Mosque of Maldives is renowned for its one-of-a-kind architecture. It has been standing tall in the capital city of Male since 1656 and is a must-see attraction for any traveller. The intricate coral stone carvings and ornate wooden carvings make this mosque a living testament to traditional Islamic architecture. The walls are adorned with Arabic inscriptions and floral patterns, which gives the mosque a peaceful, almost serene atmosphere. With its towering minarets, domes and arches, this majestic mosque is guaranteed to leave you speechless! Visitors can admire its majestic beauty, take in the intricate details of its artwork, and bask in the tranquil ambience of the mosque.
Experience the Local Cuisine
Indulge in the distinctive flavours of the Maldives and discover the unique culinary delights of this tropical paradise. From freshly caught seafood to mouth-watering curries, Maldivian cuisine is an exploration of the country's cultural heritage. With a vibrant array of flavours, the local cuisine is sure to tantalise your taste buds. Sample the famous Roshi, a traditional flatbread, or the aromatic Mas Huni, a fragrant tuna dish. Come and embark on an epicurean journey and tantalise your taste buds with the unique flavours of the Maldives.
Enjoy a Luxury Spa Treatment
Experience the ultimate in relaxation and rejuvenation with a luxurious spa treatment in one of the Maldives' world-renowned resorts. From the calming Indian Ocean waters to the serene atmosphere of the spa, you can enjoy a range of treatments designed to soothe and invigorate. Whether you're after a traditional massage, a body scrub, a facial or something more specialised, you'll be spoiled for choice! Spend a few hours in complete bliss, while taking in the stunning beauty that the Maldives has to offer.
Go on an Exciting Fishing Trip
Are you ready for an epic fishing adventure in the Maldives? Throw your inhibitions to the wind and go for an exotic getaway and an unparalleled fishing experience! The crystal clear waters of the Maldives are teeming with a variety of fish, so you're sure to have an unforgettable time. With a range of spots to explore, your family will have a blast. And of course, the staff of the Maldivian fishing companies are always professional and experienced, so you can rest assured that you are in safe hands.
Visit the National Museum
The National Museum of Maldives is the perfect destination for anyone looking to embark on an exciting journey of discovery and exploration through the amazing culture and history of the Maldives. Located in the capital city of Male, the museum is home to a variety of captivating exhibits and interactive displays, ranging from ancient artefacts to modern art.
You can embark on a journey through time, exploring the history of the island nation through its many remarkable artefacts, such as coins, tools, and pottery. The museum also houses a library with an extensive collection of books, magazines, and other publications related to the Maldives. At the National Museum, you can gain a unique insight into the country's culture, customs, and history.
Have a Picnic at Dhigali Haa Alifu Atoll
Escape to paradise and indulge in the beauty of the Maldives at the luxurious Dhigali Haa Alifu Atoll. Perfect for couples looking for a romantic getaway or families wanting a fun-filled outing, this pristine location offers a peaceful atmosphere to make your vacation truly unforgettable. Delight in the crystal-clear waters of the Indian Ocean and explore the nearby islands on a boat tour. The Dhigali Haa Alifu Atoll has it all – from a variety of restaurants and bars to exciting activities. Whether you're looking for a romantic escape or a fun-filled family getaway, Dhigali Haa Alifu Atoll is the perfect place for a picnicky adventure.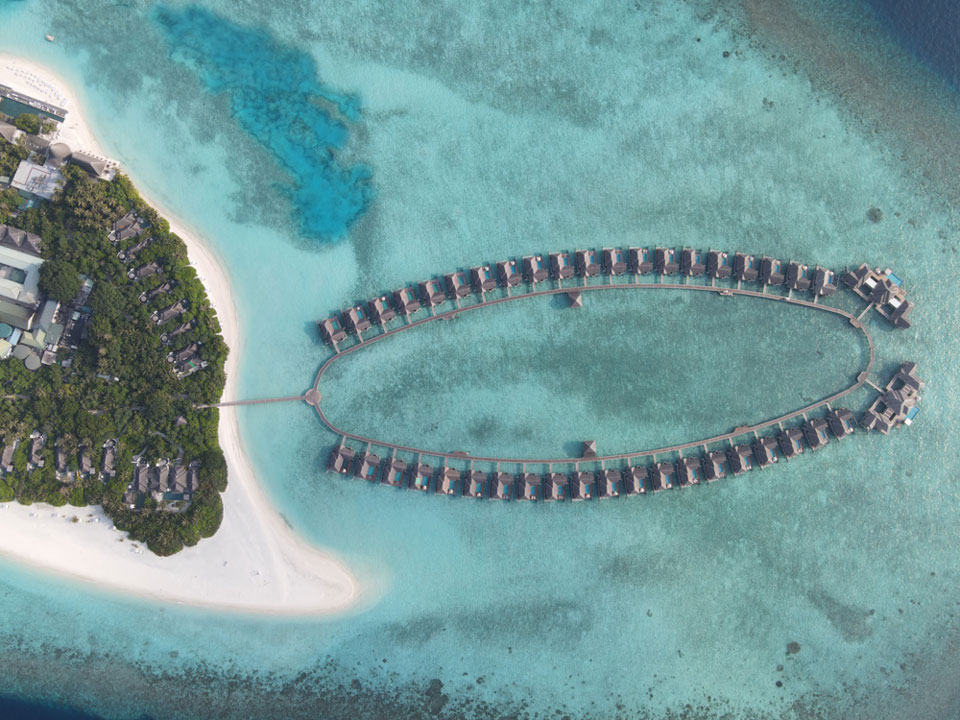 If you're in need of an escape from the hustle and bustle of life, look no further than the Maldives! Featuring stunning beaches, unique architecture, and an abundance of exciting experiences, there's no better way to spend a two-day getaway. From exploring the local islands, admiring the stunning Grand Friday Mosque, and going snorkelling and diving, to indulging in a luxurious spa treatment and having a picnic at the Dhigali Haa Alifu Atoll, there's something for everyone – no matter if you're looking for relaxation or an adventure.
---
Written by Veidehi Gite.
Have you read?
What Is Dumbing Us Down by Henry Mintzberg.
Why Venture Studios Are The Perfect Fit For Venture Capital by Dr. Erik Reis.
GAIN COMPETITIVE ADVANTAGE BY WRITING THOUGHT-PROVOKING BUSINESS BOOK by Jane Wesman.
How Building a Viable Community Can Keep Your Business Going by Mike Fata.
4 Ways You Can Help Build Trust with Your Most Important Stakeholders: Employees by Ingrid Christensen.
---
Add CEOWORLD magazine to your Google News feed.
---
Follow CEOWORLD magazine headlines on:
Google News
,
LinkedIn
,
Twitter
, and
Facebook
.
---
Thank you for supporting our journalism. Subscribe here.
---
For media queries, please contact:
info@ceoworld.biz
---
Tags :
Chief Artificial Intelligence Officer Insider
Chief Data Security Officer Insider
Chief Green Officer Insider
Chief Growth Officer Insider
Chief Happiness Officer Insider
Chief Remote Officer Insider
Maldives Insider