Leading the RevOps Revolution: How Catherine Mandungu is Transforming Go-to-Market Operations
"You don't wake up one day and think, 'Wow, I'd love to be doing an Ops job!'" says Catherine Mandungu; yet that's exactly what she is doing with her life. In fact, Mandungu is not just "doing an Ops job"; she's revolutionizing business operations through a revenue operations (revops) model and helping other tech companies streamline revenue and find success. So, how does a person become an expert in revops? For Mandungu, the transition has been a true evolution.
Mandungu loved fashion as a child and seriously considered pursuing it as a career. However, finding the money to live and study in London was beyond her means. Born in the Democratic Republic of the Congo, Mandungu was raised in the Netherlands by a single mom of four girls. She eventually relocated to the UK to find her way in the world. She says, "My mum is my biggest driver and motivation. Once I decided to move to the UK to study, there was no stopping me."
Mandungu found herself drawn to finance and technology in college and decided to turn her attention there. With that in mind, she began to study business at the University of Brighton. Her re-evaluated choices aligned perfectly with another lifelong goal, founding and running her own business. Mandungu said, "I always wanted to be an entrepreneur. I knew that someday I was going to start my own business, but I wasn't quite sure what that was going to be."
Gaining Experience and Finding her Niche
Mandungu knew that she would need corporate experience to become well-versed in running a company. That led her to Microsoft, where she applied for a position as an intern. She was passed over. However, she had made an impression on the hiring team and was eventually called back for a different job. This new job would be a turning point for Mandungu, as she had stumbled into the perfect fit for her entrepreneurial skills.
The job, her first job in ops, involved a blend of sales, partnership, enablement and commercial operations; and she loved it. Mandungu says, "It was a dynamic role. I got to work with numbers, enable internal teams but also our partners, to be creative and improve processes and be at the forefront with customers. It was brilliant."
This experience led her to a series of jobs where she could consult and transform parts of the organization that needed work before moving on to the next project. She says, "I would always come in whilst there was a need for something transformational in the org." After several years of this, she realized she was already basically a consultant, and she wanted to keep it that way. That's when she got the idea for Think RevOps.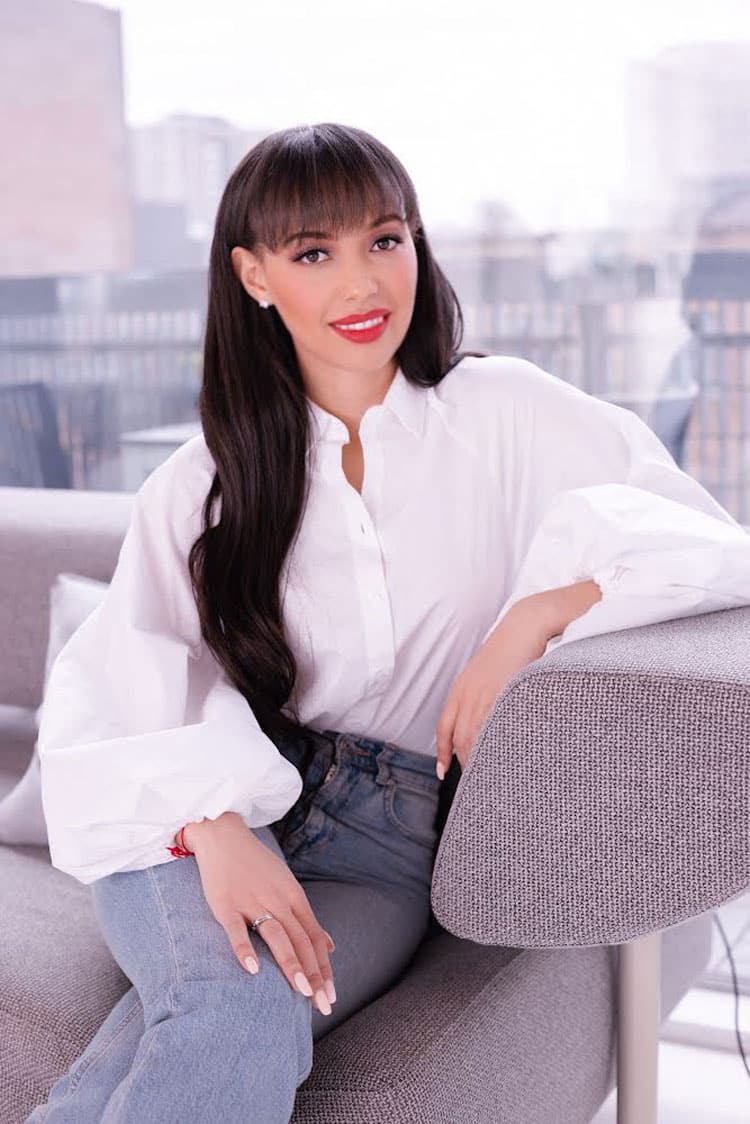 Think RevOps: Changing Operations with Innovations for B2B Tech Companies
In 2019, Mandungu found herself burnt-out with working for other entrepreneurs and was ready for a change. She realized that business as usual wasn't going to cut it for her and began to develop her idea to form a consulting company. With Mandungu's more than ten years of operations experience, Think RevOps fits her unique expertise.
Think RevOps represents a unique operating model that originates from a blend of Mandungu's knowledge, expertise and delivery framework. The company is focused on data-driven change, using data to provide insight into the customer experience, locate a company's healthiest revenue and streamline operations processes to optimize revenue. She works primarily with B2B tech companies, where she can apply her expertise to the fullest, transforming each client's broken Go-To-Market processes into repeatable, data-driven journeys.
Facing Challenges and Envisioning the Future of Think RevOps
When founding Think RevOps in 2019, Mandungu couldn't have foreseen the additional challenges she would face. The restrictions of Covid-19 came with quite a few trials for the developing company. For one thing, Mandungu had not anticipated building her client base over Zoom.
Despite the pandemic, imposter syndrome moments, networking difficulties and the challenge of running a one-woman business, Mandungu has persevered and built Think RevOps as a leader in data-driven tech operations. But she is far from finished. Mandungu has plans that involve giving something back to her community. She says, "I am only getting started. Today, I have crafted my own unique operating model that takes tech startups and scale ups through a more structured, yet adaptable process that helps them transform their broken go-to-market processes into repeatable, data-driven journeys. But it doesn't end here. More exciting propositions are being crafted behind the scene that will help Think RevOps become a true platform and partner for tech startups and scale ups. I  also strive to empower and inspire more women to take the leap, invest in themselves and make an impact. My aim is to give women more opportunities. I am doing this by coaching women who want to become great RevOps leaders or who want to get into the space." She adds, "I am just scratching the surface and am excited to be on this journey."
About Catherine Mandungu: 
Catherine Mandungu is the founder and CEO of Think RevOps, a leading consulting company aiming to transform and create data-driven tech companies. Her years of experience finding revenue leakage due to inefficiencies and identifying negative customer experiences helps her clients patch up broken customer journeys, streamline Go-to-Market processes and integrate tech utilization to optimize revenue. For more information visit their website at Think RevOps.
---
Have you read?
Best Business Schools In The World For 2022.
Best Fashion Schools In The World For 2022.
Best Hospitality And Hotel Management Schools In The World For 2022.
Best Medical Schools In The World For 2022.
The World's Best Universities For Doctor of Business Administration (DBA), 2022.
Track Latest News Live on CEOWORLD magazine and get news updates from the United States and around the world. The views expressed are those of the author and are not necessarily those of the CEOWORLD magazine.
Follow CEOWORLD magazine headlines on:
Google News
,
LinkedIn
,
Twitter
, and
Facebook
.
Thank you for supporting our journalism. Subscribe here.
For media queries, please contact:
info@ceoworld.biz
Tags :
Alternate Director Insider
Board Of Trustees Insider
Boards Insider
C level Executives Insider
C Suite Executives Insider
C Suite Insider
Celebrity Board Director Insider
Chairman Insider
Chairman Of The Board Insider
Chairwoman Insider
Chief Academic Officer Insider
Chief Accessibility Officer Insider