6 Tips to Stay Healthy for Busy CEOs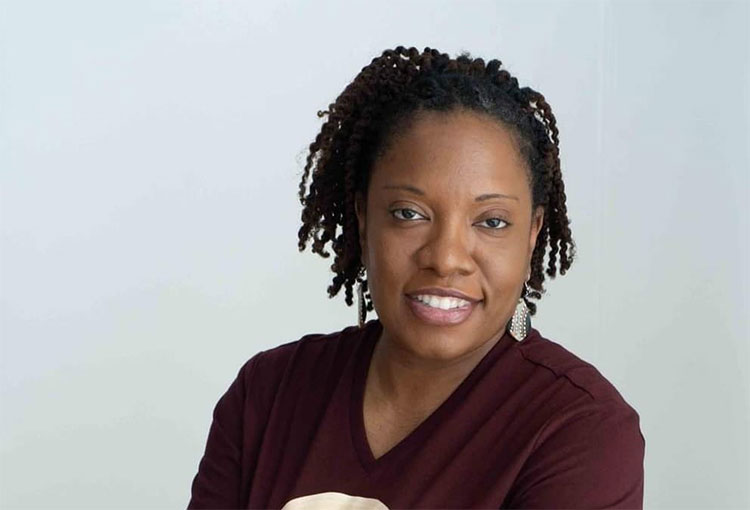 Busy CEOs tend to neglect one of the most important and common areas that directly affect all areas of life—health and self-care. I had the opportunity of sitting down with LaJune Singleton, Board-Certified Health & Wellness Coach, Mindset Strategist, Nutritional Lifestyle Coach, Podcaster and the author of "Releasing My Trauma: The Root of Self-Sabotage," wherein she shared her best tips for CEOs to achieve their personal and professional success.
Singleton's passion for educating, advocating and helping individuals transcends beyond her own experience and her breakthrough formula has been applied by the most successful of entrepreneurs and CEOs.
Sleep: 6 to 8 hours of a restful sleep is crucial for emotional, mental, and physical health to operate daily. Rest is needed to assist in regulation, restoration, and in rejuvenation of the nervous system, major arteries, muscles, and brain. Restful sleep improves immunity and metabolism thus eliminating diseases.
Nutrition: Eating or drinking foods rich in vitamins and nutrients fuels the body and mind daily. Drink at least half of your bodyweight of water: add lemons, limes, berries, cucumbers, or oranges for flavor if the taste of water is an issue. Pack snacks like fruits, veggies, nuts, or low sodium and sodium nuts in a small sandwich bag for mid-morning or afternoon slump. Instead of skipping meals incorporate protein drinks or smoothies for a meal replacement to keep the system moving throughout the day.
Meditation: Taking a few minutes in your day to meditate balances the body and mind thus releasing the stress and anxiety from a busy work day. Meditation before going to bed helps with a restful sleep thus ensuring a productive day and week.
Exercise: It is really important to incorporate some form of physical movement especially if one has a sedentary desk job. Any form of exercise that you prefer such as a walk, chair exercises, indoor/outdoor bike rides, jog/run, yoga, Pilates, HIIT, etc. are great. Physical movement is important to help prevent for cardiovascular health as well as to reduce stress, increase energy, and improve overall sleep.
Vacation/Mental Health Days: CEOs need vacations too, be it a weekend road trip, or mental health days to unplug from work. A day, weekend, or a week without your laptop, business phone/tablet to spend time for fun, relaxation, family, friends, or simply enjoy a you-time in nature will help rejuvenate the mind and body with new and fresh ideas for the company.
Self-Care: Invest in your emotional, mental and physical health. Get annual physicals and do not ignore issues that seem out of the norm. If you are feeling mentally and emotionally overwhelmed, seek a therapist, coach, or both. Take a day off to pamper yourself to a massage, cranial treatment or kinesiology adjustments. These small things will go a long way in ensuring your physical stability for a successful CEO career.
"The only way to achieve the impossible is to believe it is possible." – Charles Kingsleigh
Singleton's mission and ultimate formula for success is to empower girls, families and women to become healthier—mentally, physically and nutritionally—by gaining the courage to come to terms with releasing their past and become the future CEOs.
---
Written by Parul Agrawal.
Have you read?
Thomas Flohr, Chairman of Vista, on Success in Private Aviation and What It Takes To Get Ahead .
3 Finance Tips for New Entrepreneurs.
3 Traits Every Biotech CEO and Leader Should Have by Christina DiArcangelo.
What Does Writing A Book Truly Mean by Kim O'Hara.
How to Get the Most Out of Your Employees Through Better Teaching by Jim Hartigan.
Tourism and Hospitality: Fabled Vision and the wakeup call to deploy foresight by Dr. Manoj Joshi.
Track Latest News Live on CEOWORLD magazine and get news updates from the United States and around the world. The views expressed are those of the author and are not necessarily those of the CEOWORLD magazine.
Follow CEOWORLD magazine headlines on:
Google News
,
LinkedIn
,
Twitter
, and
Facebook
.
Thank you for supporting our journalism. Subscribe here.
For media queries, please contact:
info@ceoworld.biz
Tags :
Chief Research Officer Insider
Chief Revenue Officer Insider
Chief risk officer Insider
Chief sales officer Insider
Chief science officer Insider
Chief security officer Insider
Chief software officer Insider
Chief solutions officer Insider
Chief strategy officer Insider
Chief sustainability officer Insider
Chief technical officer Insider
Chief Technology Officer (CTO) Insider