How to be happy: the seven steps to take right now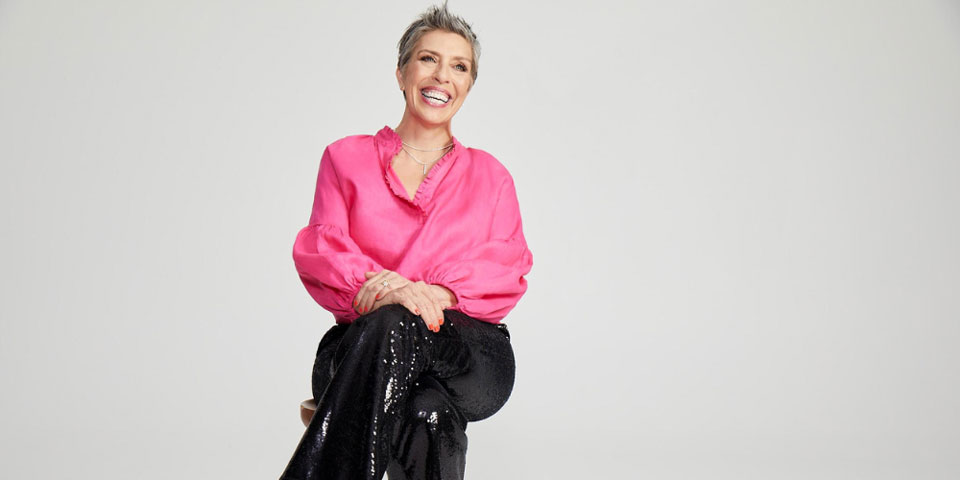 The 'great resignation' was one of 2021's top stories, with nearly 33 million people leaving their positions between April 2021 and January this year. That's over a fifth of the total US workforce. 
Pundits raced to explain why bosses were the problem. Corporate brow wrinkling and angst ensued. Workplace culture got more attention than an interrupted Oscars ceremony. But now we're seeing reports of the 'great regret' where people are realizing the grass may not be greener at that new water cooler.
I'm playing agent provocateur here, but maybe it's timely to consider if the fault lies more with our individual human expectations of happiness and satisfaction rather than with employers. 
If whether people knew how to tweak their own lasting happiness levels, the new job which is feeling worse than the old one could yet bear fruit.
Maybe it's as simple as how we're showing up for things, not where we're showing up.
Should I ever find myself on a quiz show, my specialty topic would be happiness. The day before my 12th birthday, my mother died suddenly. She was 36. The loss was staggering. She was one of those people who light up a room without sucking all the energy. Whose laugh is the soundtrack of your life.
It put me on a lifelong quest for lasting happiness and what I learned is we can make conscious decisions to live life in a numbing void or understand that happiness is a choice we all have control over.
Long story, but I was helped out of the darkness by education, self-discovery and a man I met on a horseback riding trip 27 years ago, who built a family with me. Now, I take happiness seriously. From working with corporates, CEOs and executives, I know business does too. Happy workplaces mean improved results, reputations, recruiting.
Over decades of trial and error, I created a seven-step blueprint that shifts the needle on happiness. It combines science and psychology with a sprinkling of woo woo … and it works.
What I'm talking here is marathon happiness, not quick fixes from buying Italian platform sandals or running a 5km PB. Those things are effective energy shifts—mine are rowing, Reese's peanut butter cups and watching the sun rise at the beach—but for lasting results you need to play a long game.
CREATE SPACE FOR NEW BEGINNINGS
This is the emotional and mental equivalent of clearing out the garage. The key question to ask is, 'What's stopping me from having what I want?' Identify any limiting beliefs holding you back and ask yourself if they're true or just things you grew up with that now fit about as well as your 2002 lace up jeans.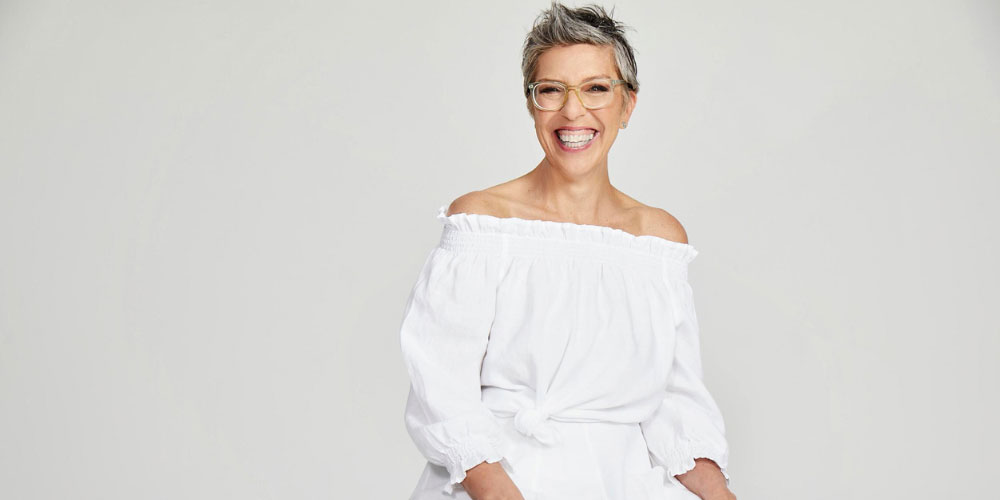 ACTIVATE A POSITIVE MINDSET
Create daily habits that retrain your brain and start to guide conscious thoughts about what's really happening in your life. Mine are journaling, mindfulness and meditation. Every morning I do grounding exercises including visualizing myself being flushed with a river of purple energy. 
A colleague does a ritual shared with her by a Thai monk: dabbing three drops of lavender on her decolletage in the shower while setting daily intentions. Whatever works for you! And remember people were once suspicious of penicillin.
EMBRACE YOUR 'YOU-NESS'
Nobody can be happy until they know what makes them tick. Write a list of your shiniest and ugliest qualities, then work out your life terms and conditions. Know your values and what's important to you so you can live in alignment with them. 
DREAM BIG AND BELIEVE
You can't get what you want until you know what it is and how you want to feel when you get it. Yes, do a vision board, write down exactly what you want your life to look like (("build a coastal center to host amazing retreats that help change people's lives") but know that to get what you want, you have to take action.
 BRING YOUR DREAMS ALIVE
Last year I wanted to buy an old school bus and convert it into a mobile office. It had to be easy to drive and big enough to take small groups. Guess what's out the front of my place now? And guess who got their bus license too?
Think about what you would love to do if you couldn't fail, from first steps to the detail of actively chasing it. Make a start, right now.
Know life comes in chapters and what you want might be another two or three chapters ahead. With kids and a mortgage, now might not be the time to ditch that job that doesn't light you up. It doesn't mean the time won't come. In the meantime, do quick fixes. Go out midweek and have fun. Take a hike. Make leisure hours less routine, more unpredictable.
LIVE WITH INTENT AND PURPOSE
Don't hang around with negativity. Consciously choose what you let into your life, from TV shows to activities to people. Remember happiness is about being fulfilled with the life you're living. Doesn't happen if there's drains on it.
CELEBRATE HOW GREAT YOU ARE
Acknowledge you're terrific. Then it doesn't matter if nobody else does. We're all adults and can validate internally. When things are going well, celebrate yourself by thinking, 'You actually did a pretty cool thing.'
 Being happy doesn't mean everything is constantly rosy. Sadness is part of good mental health. Happiness is how you bounce back.
---
Written by Catherine Bowyer.
Have you read?
Best CEOs In The World, 2022.
Global Passport Ranking, 2022.
Top Residence by Investment Programs, 2022.
World's Richest People (Top Billionaires, 2022).
Economy Rankings: Largest countries by GDP, 2022.
Countries and territories with the largest population, 2022.
Top Citizenship and Residency by Investment Programs, 2022.
---
Add CEOWORLD magazine to your Google News feed.
---
Follow CEOWORLD magazine headlines on:
Google News
,
LinkedIn
,
Twitter
, and
Facebook
.
---
Thank you for supporting our journalism. Subscribe here.
---
For media queries, please contact:
info@ceoworld.biz
---
Tags :
Director Insider
Director of Human Empowerment Insider
Executive chairman Insider
Executive Level Managers Insider
Executive vice president Insider
External Director Insider
Founders Insider
General manager Insider
Independent Director Insider
Inside Director Insider
Manager Insider
Nominee Director Insider