CEO Spotlight: Ameel Sajjad – Dubai's Up and Coming Marketing Consultant
As a leading digital marketing consultant in Dubai, Ameel Sajjad makes it his mission to educate everyone on how to build interest in their brands. While operating as Ameel Sajjad Consulting, he works with small to large businesses, helping everyone learn how to promote their products and services like the experts. In order to do that, he keeps his ear to the ground, always taking the time to learn the latest marketing insights. With that, he can provide his clients with effective tips and tricks to use in their own ads and more. Here's a look at the insights he shares for 2021.
Ameel Sajjad Always Focuses on Boosting the User Experience
No matter what type of digital marketing techniques Ameel Sajjad uses, he always puts the user experience at the forefront of all he does. This approach aligns with modern search engine algorithms, like the ones used by Google, which measure a variety of important factors, like:
Page load speeds
Security
Overall usability
Interactivity
Visual stability
The algorithm even checks to see if the content is mobile-friendly since so many people are browsing the web while on the go these days.
By making the user experience a top priority, business owners can satisfy the needs of their target audience and the search engines. Those efforts ensure that website visitors always feel supported by the brand. Plus, it encourages the algorithm will give each page high marks and put it higher on search results pages.
Pair SEM with Smart PPC Tactics
Search engine marketing, or SEM, pairs well with smart pay-per-click, or PPC, ads to create a cohesive inbound and outbound strategy. SEM centers around using keywords in organic content and paid ads to drive traffic to the website and let it do the work in promoting conversions.
PPC ads, on the other hand, position the website at the top of the search results automatically to capture interest despite keyword usage. Together, they can put the spotlight on new websites that may find it otherwise difficult to compete with the key players in the industry.
Google Ads is the most popular choice for paid ads since they are a leader in this realm. Website owners can also pay for ads through their favorite social media platforms to cast a wide net.
Don't Forget Up-and-Coming Search Engines
Although Google is the search engine of choice for many, its lack of privacy protection is leaving room for others to rise to the top. So, while using SEM and PPC tactics, it's important to think about the alternatives, like:
Bing
DuckDuckGo
Neva
Ecosia
You.com
By using all the search engines to shape marketing strategies, companies can ensure their content lands in front of their target audience time and time again. While doing so, everyone needs to remember that each platform's algorithm changes with regular updates. They tend to release patch reports to keep everyone well informed on the changes, making it possible to adjust the strategy accordingly.
Ameel Sajjad Monitoring All Key Performance Indicators
No matter which search engines are the focus of the marketing campaign, key performance indicators can lead the way to greatness. Google has many excellent tools for monitoring these analytics and it's likely the up-and-coming search engines are following suit.
When it comes to Google, the best place to study analytics is through their quality score and search query reports. Through these indicators, it's easy to zero in on the keywords that work best for both on-page search engine optimization, or SEO, and PPC ads.
After that, it's vital to pay attention to the impression share on Google Ads search engine results pages, or SERPs. This will reveal which keywords achieve the best results in driving traffic to the site and promoting conversions.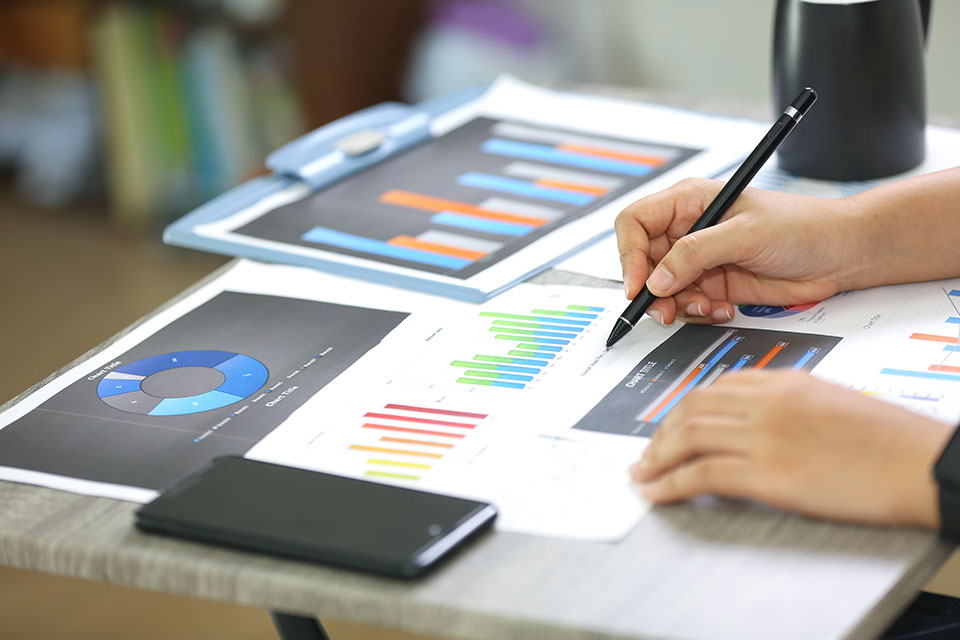 Harness the Power of Call Analytics for All Marketing Campaigns
Search engine analytics are not the only way to gauge the success of marketing efforts. Call analytics platforms are also helping brands align their marketing campaigns with the customer journey. As each client calls their customer service department, they can use that number to track their behaviors through precise analytics.
As business owners review the data for each number, they can see how well keywords resonate with certain customers and gauge their ad and webpage engagement behaviors. It's also possible to segment audiences more efficiently to allow for the creation of targeted ad campaigns. The AI-powered system can even place the calls into precise categories based on their demographics, purchases, and even search intent.
Adjust PPC Approach to Follow Consumer Trends
Much like SEO, PPC ads allow brands to set up their campaigns automatically and let them run as long as they want. Unfortunately, this approach could backfire since consumer trends change so rapidly.
PPC ads only run what's programmed into the campaign, not respond to any changes in the industry. So, if a big trend occurs, the company has to make the changes manually to capture the audience's attention. If they miss the opportunity, then the PPC tool will only let them know that after the fact.
Business owners can get around that issue by making regular industry trend research a top priority. With that, they can gain insights that help guide their marketing efforts and let them know when to make changes to their PPC ads.
Hold Back the Paid Social Ads During Times of Turmoil
In addition to exploring their industry trends, business owners should keep a close eye on current events. That way, they can put their marketing campaigns on hold during times of social unrest or after major tragedies.
As everyone focuses on monitoring the event and coping with the aftermath, they are not at all receptive to ads and may even find them insensitive. This can result in wasted ad spend, and worse yet, a negative reputation for the company in question.
Watch for Opportunities as Markets Begin to Recover
Once the events are over, business owners can reposition their companies as a source of positivity and light. They will need to think hard on which channels to target and how to best resonate with their target audience. Otherwise, their marketing efforts could fall short or even backfire.
If they want to address the event in their ads, they should always make a bold statement that connects to the brand messaging. Trying to use subtlety can often result in miscommunication, after all, resulting in the ads failing to hit their mark.
Companies can also simply move forward in their marketing campaigns and decline to address the current events in any manner. They can just restart their prior ads and keep on working on new campaigns that focus on the target audiences' needs.
Ameel Sajjad: Bring in a Marketing Consultant for Honest Feedback
Business owners can often end up with tunnel vision as they attempt to create marketing campaigns. They may only focus on what's worked in the past, for example, failing to break out into even more effective approaches.
Thankfully, they can hire a marketing consultant to get around that problem. With help from a skilled consultant, they'll end up with all-new info on branding, customer acquisition, and so much more.
Whether or not they decide to hire a marketing consultant, business owners can rely on these key insights from Ameel Sajjad. Then, they should check back at least once a year to adjust their strategy and continue hitting their goals.
Track Latest News Live on CEOWORLD magazine and get news updates from the United States and around the world. The views expressed are those of the author and are not necessarily those of the CEOWORLD magazine.
Follow CEOWORLD magazine headlines on:
Google News
,
LinkedIn
,
Twitter
, and
Facebook
.
Thank you for supporting our journalism. Subscribe here.
For media queries, please contact:
info@ceoworld.biz
Tags :
Billionaire Insider
Capitalist Insider
Millionaires Insider
Money Insider
Richest Insider
Wealth Insider
Wealthiest Insider