Mysterious Destinations in the United States to visit in 2019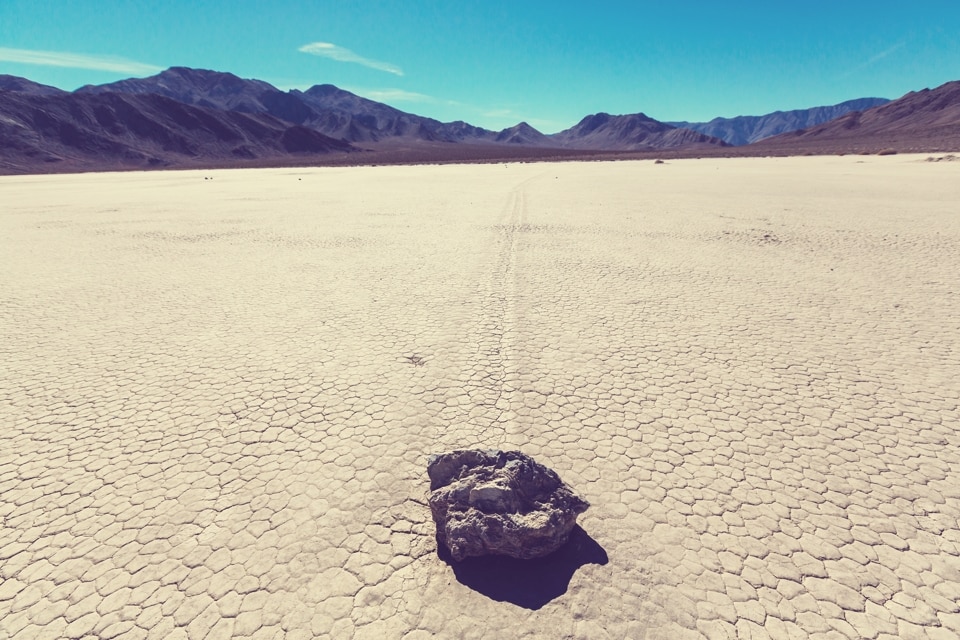 The USA is known for exquisite versatility not just in the landscapes but also historically every place has great stories associated with them. The versatility of each place also holds some strange mystery that thrills the passionate traveler. Mystery brings out adrenaline rush that is downright thrilling and the inquisitive ideas that a person gets during the journey give a memorable experience. These mysterious places have unique energy of its own that emanates a magical aura. If you are planning out a trip to the USA this year, we bring you the list of mysterious destinations that would enthrall your body, mind, and soul:
Racetrack Playa, Death Valley National Park, California:  The sailing stones here move mysteriously across the sandy playa's surface without any external trigger.  Another interesting fact is, the tracks of these rocks change every three years and no one could see them in action. Some of the people rationalize it by saying the wet clay and strong winds during the winter causes this phenomenon.  However, nobody could crack the code of this natural (or unnatural) activity!
Mount Shasta, Redding, California:  This place is considered to the cosmic power spots of the world luring native Americans, Buddhist monks and hippies alike. The sacred slopes is the home for many mysterious happenings like UFO landings encounter with ascended masters, underground military bases and also a rumored home for Lemurians, the surviving members of a super-race which existed since 12,000 years during the Atlantis era.

Oregon Vortex, Gold Hill, Oregon:  Known for producing intense vertigo, this curious site has attracted visitors since the 1930s. The Vortex's strange phenomena happen either because of the concentration of Earth's magnetic fields, the paranormal presence or something downright mystical. The Native Americans also referred to this place as the forbidden ground.
Coral Castle, Homestead, Florida:  This unusual structure is located at 25miles south of Miami, and made from 1,100 tons of megalithic-style limestone boulders.  Interestingly, it was built by a single man named Edward Leedskalnin, a Latvian immigrant.  He also admitted that he knows the secret behind the building of great pyramids of Egypt which enthralled the scientists as well.
Sattva Sanctuary, Trout Lake, Washington: An incredible hotbed of UFO activity, a wooded ranch and spiritual retreat owned by James Gilliland, the founder of Enlightened Contact with Extra Terrestrial Intelligence.  The unexplained light shows here would leave no one disappointed for sure.
Mel's Hole, Manastash Ridge, Washington: This touted bottomless hole is known for its professed ability to reanimate dead animals.  Some also say that the bottomless hole is an opening to a tunnel giving rise to Hollow Earth phenomenon which was first proposed by astronomer Edmond Halley of Halley's comet fame. Till now, nobody knows where the hole leads to!
Lake Michigan,  Home to the Late Michigan Monster:  The indigenous people and cryptozoologists believe that an enormous prehistoric creature living in the second largest of Great Lakes. Some also refer to it as a 60-foot serpent that comes out during the dusk.  Get the breathtaking view of such lake which has longest history associated with thrill and adventure.
---
Have you read?
# Top 500 Best Universities In The World For 2019.
# Rich list index: Meet the richest People the the world 2019.
# Russia's Rich List 2019: Wealthiest People In Russia.
# The 100 Most Influential People In History.
---
Add CEOWORLD magazine to your Google News feed.
---
Follow CEOWORLD magazine headlines on:
Google News
,
LinkedIn
,
Twitter
, and
Facebook
.
---
Thank you for supporting our journalism. Subscribe here.
---
For media queries, please contact:
info@ceoworld.biz
---