6 Reasons Why Businesses Need To Invest In A Print Management Company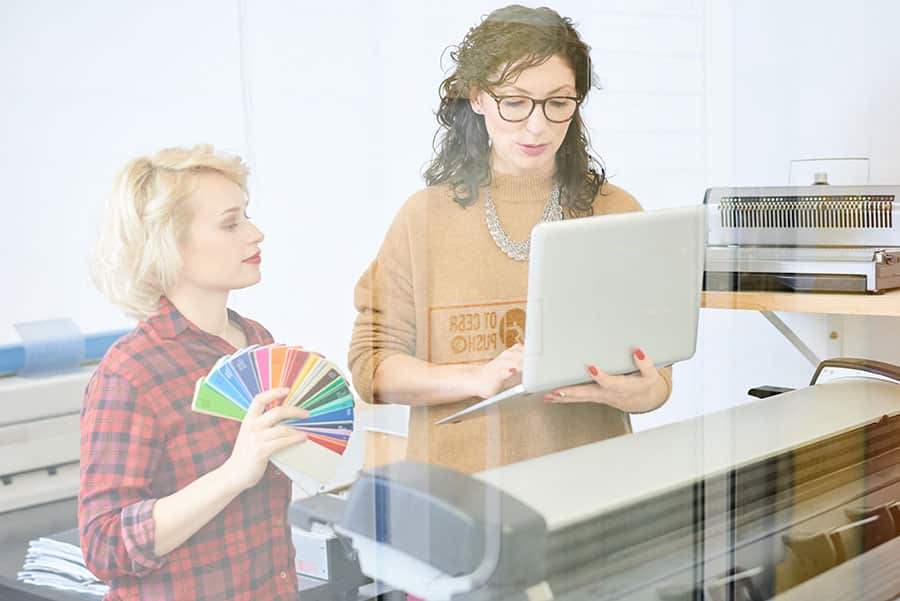 Any entrepreneur running a business brand needs to invest in printing services. This is a primary requirement that you cannot afford to overlook. Considering that all types of marketing campaigns and strategies require print management, you have to find a way to make sure that this is handled in an effective manner.
Often, you will find that many business holders will choose to outsource these services rather than have them handled by an in-house team. Others choose to outsource as they know that this will be beneficial to their companies. Having said all this, the following are the main reasons why you should consider investing in print management companies offering cheap sticker printing services:
Reduce Your Business Expenses
This is one of the leading reasons for investing in printing services and custom banners. All business owners have a desire to reduce their costs. The motivation here is to make sure that they reduce their expenses to the maximum extent that they possibly can. If you choose to manage the print services by yourself, it means that you will need to make a considerable investment into this venture.
But if you choose to outsource these services, then chances are that you will likely end up saving a huge sum of money. The money you save on advertising boards can then be re-injected back into the business. An added advantage is that you also get to relax knowing that a professional is handling your printing needs.
Professionals Have the Requisite Skills
Each person has expertise in their own line of work. This means that just because you are good at what you do does not mean that you will also be good when it comes to flyer printing and flag printing.
The reality is that while you may possess some excellent skills, printing will require you to have advanced skills. You have to keep in mind the fact that printing technology continues to advance with the release of new printers.
You may, therefore, lack the time or energy required to learn about new printing processes and new printing technologies. Expertise will in many cases come with experience. As such, any person who is heavily involved in this business will have an idea on how to go about getting the best printing results for each job.
For this reason, it is highly recommended that you only work with professionals whenever you have a printing job. Professionals will do everything they can to make sure that you get the best results possible. This makes the expertise a reason to consider investing in print management services provided by professionals in this field.
Get Top-Quality Results
Entrepreneurs demand quality when investing their hard-earned money in the printing of business cards and flyers. Any investor who wants to reap rewards and receive good quality results will need to confirm that the print management company they are working with is capable of delivering great results
Making the right choice when choosing a service provider makes a ton of difference in terms of the results that you will receive. It is the sole reason why companies choose to invest their time, effort, and energy into locating and recruiting print service providers. They do this to ensure that quality is not compromised in any way.
For instance, the online printer Helloprint is a renowned and trusted name in this industry. Any business associates its name with high-quality services. You can rely on this company to provide you with photo canvas, business cards, flag printing, and flyer printing services. Additional services include creating advertising boards and printing invitation cards.
Its experience and expertise in printing services are what has made Helloprint a leading service provider.
Reduce Environmental Impact 
Printing technology can negatively impact the environment if it is not used appropriately and if the users do not follow the safety procedures recommended by the manufacturers. For an amateur in this sector, printing may pose some challenges. It is the reason why business owners rely on professionals to handle their printing needs.
Professionals know how to use and handle this technology making sure that it is properly utilized. Proper handling of this technology also means that environmental impacts are also reduced greatly.
Creativity and Innovation 
Creativity is the sole factor that helps to enhance the look and feel of a printed product. Choosing to use a print management company to handle all your printing needs means that you also get access to many creative designs. Each design is different, and you have to choose a design that meets all your requirements.
Professionals in the printing sector are continuously coming up with innovative products that can help them to retain their clients. This means that businesses in need of new and unique products have no option but to invest heavily in print management service providers.
Absolute Accountability 
Having made the conscious decision to hire a print management company, you will find that the chosen service provider will need to be accountable to you as the client. It will need to provide accountability for the costs incurred, including the total amount of money that you have saved by using their printing solutions.
Accountability will also involve providing all the information pertaining to your account. As such, it does not make any business sense for you to involve yourself in printing related matters. All you have to do is source for a printing company and leave the rest to the professionals.
This article is intended to provide you with insight into why you need to seriously consider hiring a professional. As you can see, investing in print management companies is necessary if you are a business owner. It does not matter whether you are running a small or large enterprise. The effectiveness of your marketing strategy and your brand recognition will be highly dependent on whether or not you are willing to invest in the best printing solutions.
Be sure to carefully assess the printing solutions service provider you would like to work with before making the plunge.  
---
Have you read?
How Changing Behaviors Develops Emotional (Ei) And Cultural Intelligence (Ci) For Manager Effectiveness by Tony Holmwood.
When It Comes to Leading Your Business, Should You Lean on Data or Instinct by Rick DeRose.
Excellent MBA Research Institutes In The USA.
Top MBA Colleges For Women In Australia, 2019.
Know What Your Fingernail Tell About Your Personality.
Track Latest News Live on CEOWORLD magazine and get news updates from the United States and around the world. The views expressed are those of the author and are not necessarily those of the CEOWORLD magazine.
Follow CEOWORLD magazine headlines on:
Google News
,
LinkedIn
,
Twitter
, and
Facebook
.
Thank you for supporting our journalism. Subscribe here.
For media queries, please contact:
info@ceoworld.biz