Top 5 habits to let go during college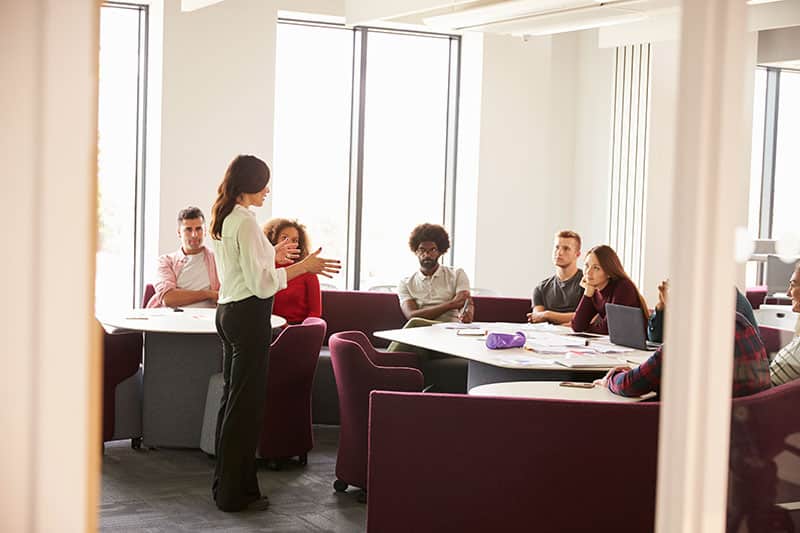 College can be a very enriching as well as an intimidating experience as you meet a whole lot of new people. You get to indulge in things you never thought you would. You get a slice of reality during your college years, but for some people, their habits or fears might stand in the way of achieving an outstanding experience. The following are the top 5 habits which you must let go during college.
Stopping yourself from trying new things
Some people have a habit of not coming out of their comfort zone and like to play safe all the time. For them, nothing exists outside the imaginary bubble that they live in. College is all about leaving your childish attitude behind and taking a step forward towards becoming a mature person. Living in the sheltered environment of the school allows for a lot of our opportunities but in a restricted domain, on the other hand, in college, you can do whatever you want and hence, indulging in activities, clubs, and societies are the best way of leaving your comfort zone. You can emerge victoriously and take magnanimous strides towards your career through your newly found confidence.
Not sticking to your deadlines
Unlike school, in college, no teacher is going to run after you for submission of your projects. They are not going to babysit you as the teachers consider you responsible enough to stick to your deadline. Never leave anything for the end because ultimately you would explode with work pressure. In college, you have a lot of events, workshops, fests, activities, etc. to attend and if you are held back by your deadlines, you might miss out on all the fun your college mates would be experiencing. Focus on what you can do in the present moment and make yourself productive, thereby doing your bit towards advancing in your career.
Not minding your own business
It is commonly advised to focus on your work and not poke your nose in anybody else's business. This advice gets heightened in college as everyone wants to know about everyone. The best thing for you to retain your peace is to mind your own business. It is hard to resist gossip but once you do, you will rise above the shallow ideas people nurture in their foul brains. Therefore, don't get involved in unnecessary conflicts and keep your circle limited. Because the fewer people you deal with, the lesser the troubles you have at your hand. Do note that while keeping your circle small is suggested, it is equally important to network and grow connections that can help you out in the future.
Being late
In college, you have the liberty to come and leave as you wish, and sometimes, this freedom becomes the reason for students' low attendance. College is a lot chill than your school but being punctual will help you a lot in the long run. College prepares you for your career and it is extremely important for you to be punctual to have a good one. Since no one is going to push you throughout your life, it is at your own accord that you put aside the extra sleeping hours and get out of your comfort zone to get a step ahead of everyone.
Not being yourself
Your experience in college can be very intimidating and during the journey, you might lose your true identity with the idea of trying to fit in. Everyone in college feels that they need to excel socially to be accepted by everyone, but that's not the case. The greatest competition in life you will face would be with yourself, trying to get out of the comfort zone. In college, the zeal of portraying who you are must not be sabotaged by anything because when you put on a facade for a long time, it can take away your true essence. People who are true to themselves are the ones who give out a positive vibe to which people feel attracted to.
With the aforementioned top 5 habits to let go, you can not only make college survivable but also manageable. Your journey in college can be worthwhile if you let some of your habits go, as nothing can hold you back except for yourself!
---
Have you read?
Best Film Schools In The World For 2019.
The Top 30 Women-Friendly Travel Destinations In The World For 2019.