How Changing Behaviors Develops Emotional (Ei) And Cultural Intelligence (Ci) For Manager Effectiveness.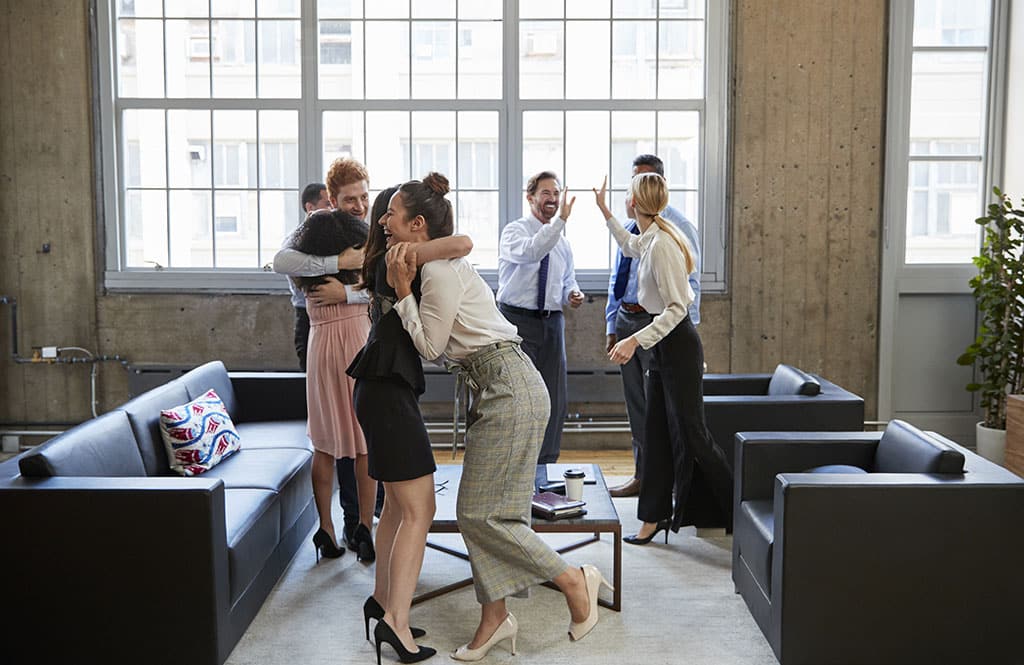 "Employees who are productive are sometimes respected, employees who are respected are always productive."
It was Daniel Goleman, an American psychologist, who observed we essentially have 2 minds, one that thinks and one that feels. Whereas our left brain (IQ) learns the knowledge, skills and processes to identify problems, our transcendent (subconscious) right mind (EQ) is all about how we can best interact, connect and apply that understanding when searching for future solutions. When it comes to learning, different approaches are required for the knowing and the doing. Whereas parents and teachers guided students to build their IQ, coaches or facilitators must create open, safe environments allowing students to experiment and challenge themselves to apply and broaden their EQ.
Timothy Wilson of the University of Virginia rightly said: "One of the most enduring lessons of social psychology is that behavioural change often precedes changes in attitude and feelings". Providing the right environment will influence changes in behaviour, and help employees develop Ei to broaden their spatial awareness and formulate better strategic solutions. Mother Teresa, Dr Martin Luther King, Nelson Mandela, Oprah Winfrey and even the father of personality Carl Jung all employed similar Ei characteristics and share the same "Supporter" personality (Myers Briggs – INFJ's) we can all emulate. They make excellent coaches as they are serious about relationships and understand other people's emotions. Their strengths include being altruistic, warm and friendly, are great listeners and are patient.
Behaviours also tend to align to our 2 hemispheres. Our left brain is more adept at reflecting on the past (thinking), making judgements, and interpreting our senses, whereas our subconscious right brain fuelled by our feelings relies on our values foundation or intuitive core, to search (perceptions) for irregularities or opportunities in our environment. It is our feelings and experiences which help connect and extend our right brain big picture awareness.
Daniel Goleman developed a framework of five elements that define emotional intelligence. They are:
Motivation.
Self-regulation.
Empathy.
Self-awareness.
Social skills.
What behaviours and objectives help to develop each of the elements of Ei?
Motivations
Ei people have a passion to fulfil their own inner needs and goals. Our motivations grow to define us from a very early age and are set upon a foundation of values rooted in our attachment needs and family bonding. Motivations develop from what might be missing in our lives and we structure our biases and belief system to cope with these voids. These values and motivations anchor our capability. We naturally play to our strengths to build capability around our likes to build confidence and secure our future. When confident, understanding our dislikes releases the limitations and distractions in our minds and enables a growth mindset. Our intuition records our experiences and associations and the more we trust what our instincts are telling us the more we begin to know our passions and what defines us. People who have a good understanding of what their intuition or hearts are telling them are more purpose driven and goal oriented. Listening to your body and trusting your instincts and capability builds trust in who you are, and you can more easily learn to trust others knowing how they operate.
Self-regulation
Is all about expressing your emotions appropriately. Learning to understand your emotional associations and reactions develops conscientiousness and self-control, allowing you to take responsibility for your actions. During your day, take a little time to be introspective. Listen to your inner voice to appreciate what your instincts are telling you. Take long walks, get to know your core motivations and, importantly, stop thinking of your emotions as irrelevant. Your emotions are an essential source of valuable information. Mindfulness and meditation can help in this regard.
Empathy and Feelings
As opposed to your competitive left brain (thinking) which is all about developing a specialist capability and a strong independent identity, your right brain (feeling) development is more about sharing your environment to connect your capability strategically. They are 2 opposing learning pathways. but you need to master and be confident in your left-brain capability first before you can apply it purposely. Our feelings help us to extend our capability to imagine future solutions. You need to understand your feelings first before leveraging this spatial, subconscious ability. More than being an observer, appreciate that developing your feelings is about immersing yourself in life and being passionate about your objectives. As a manager, opening your mind, dropping your guard and learning to share your knowledge and understanding will not only positively change your attitude but transform your capability, health and wellbeing.
Self-awareness.
The product of the prior 3 elements is appreciating who you are, your learnt capability right to the very core. Name your emotions. Extend your emotional vocabulary. Connect a specific emotion you are feeling to a source or to a past situation, concern, or issue. For example, are you angry, frustrated or irritated? Do those emotions all look the same or can you distinguish each response? Relationships help to develop our one to one critical reasoning skills and build self-awareness. Learn to talk about your emotions with a respectful colleague or coach to come to terms with them. Self-aware people recognise the associations between the things they feel and how they behave. Behaviours influence our thoughts, which then influence our emotions. Knowing how we react and behave will help us to learn more effectively and be better managers.
Social skills (Ci)
Managers benefit by being able to build relationships and connections with employees, while employees can benefit from being able to develop a strong rapport with leaders and co-workers. Social skills include active listening, verbal and non-verbal communication skills, leadership, and persuasiveness. People with social intelligence are experts at one to many associations, are self-assured, placing themselves at the centre of interactions even in a larger crowd. They sense how other people feel and know intuitively what to say in social situations. More than being present and in the moment, they are driven by future possibilities and actively search for solutions aligned to their capability. They are masters of their behaviour and are environmentally aware (cultural awareness). Being confident and secure in their environment, their ability to inspire and influence supports open, proactive cultures.
Investing in Ei and Ci changes the face of business by building trusting connected workplaces. In trusting environments managers find it easier to help employees realise a better quality of life, keep their employees motivated and engaged, and positively influence profitability. Learning Ei and Ci requires the transformation of an employee's maturity and aptitude. When employees feel safe, they are more likely to grow and innovate in accordance with the strategic direction of the company. Employees love the calm, kind, selfless, and secure attributes of a trusting, culturally intelligent leader who can employ their reasoning, strategic awareness, and executive functions to inspire and implement strategic visions to secure their future.
---
Written by Tony Holmwood.
Have you read?
# Best Film Schools In The World For 2019.
# 5 Tips That May Help You Make The Best Out Of Your Internship.
# 6 Facts About North-East India Every Traveler Should Know.
# Save Planet? Know 5 Facts About Eco-friendly Fashion.
Track Latest News Live on CEOWORLD magazine and get news updates from the United States and around the world. The views expressed are those of the author and are not necessarily those of the CEOWORLD magazine.
Follow CEOWORLD magazine headlines on:
Google News
,
LinkedIn
,
Twitter
, and
Facebook
.
Thank you for supporting our journalism. Subscribe here.
For media queries, please contact:
info@ceoworld.biz