How Do You Define A Win For My Business? What Are Your Strategies?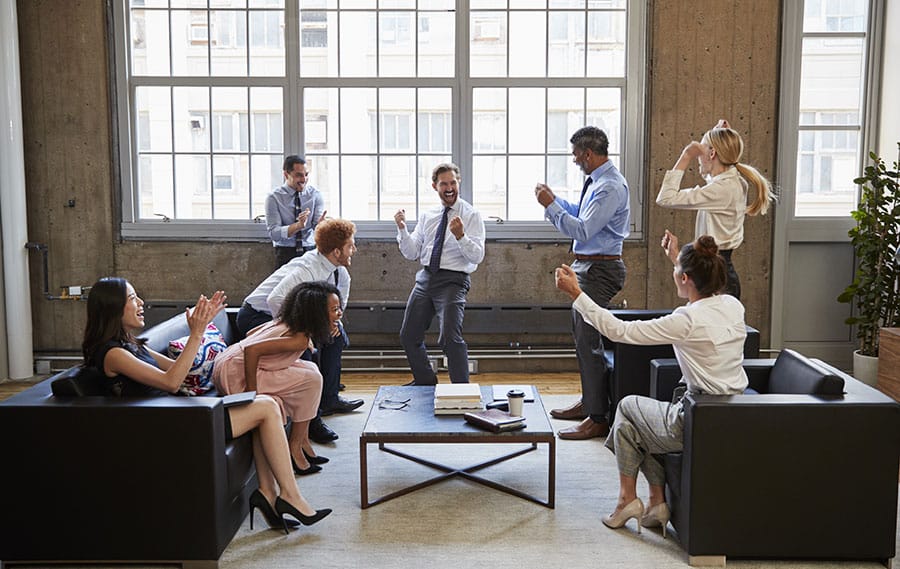 Within the first five years, more than 50% of all small businesses fail. This high failure rate prompts many business owners to ask, "How do you define a "win" for my business?" After all, no one wants to celebrate a false victory. Fortunately, there are many examples of winning strategies to learn from.
Additionally, there are a number of strategies that you can employ. No one path is the "only way." Ultimately, what you define as a "win" and the strategies that you choose will be unique to your business, the threats it faces and your personal goals. Listed below are some proven markers of success as well as strategies to help you reach them.
Growth Strategies for Your Business
One of the biggest reasons that businesses fail is their lack of planning. The development of your products and services are important, but having an effective growth strategy is what will help your company to obtain more customers and greater internal talent. Listed below are some of the more common strategies for growth.
Increase Market Share: This strategy can be employed if your business focuses on a limited number of products or services. Some actions that you can take to increase your businesses market share include lowering your price, increasing marketing budget and offering promotions.
Market Development: Marketing your products or services to a different market. For example, a company that sells office supplies to corporations may decide to market their products to a school system.
Acquiring Another Company: You can use this strategy to eliminate competition, lower cost, and/or increase the revenue of your business. It is best to complete your due diligence on any company that you are interested in buying. You should ensure that you are purchasing an asset, not a liability.
Creating a Sustainable Culture
Almost 95% of business executives believe that having a strong culture directly correlates to business success. Additionally, it has been reported that companies with a strong culture see their revenues increase by more than four times. Creating a sustainable culture does not happen overnight. However, it must start from the beginning and from the top of the organization. A strong culture can be defined as a company that has employees that act and feel like a team. Even if you have the best product or service, if your culture is weak, the company will likely not survive long. Creating and maintaining an environment that encourages professional growth and cultivates a team-oriented workplace is a win. It will be noticed in every aspect of your business.
Protecting Your Business Interest
Just like anything else valuable in your life, your business should be well protected. While protection from competition is tantamount, there are many other areas in which your business needs to be protected. Whether you are just starting your business or you are in the midst of scaling, connecting with an experienced business attorney like Wade L. McClure can help to limit many threats. Some of those include business divorce cases, fraudulent activities perpetrated against your business and/or fiduciary cases. Additionally, a business attorney can help you to draft business plans and partnership agreements. They can also aid during acquisition negotiations. After you have worked for so many years to develop and grow your business, it is recommended that you protect yourself from unnecessary legal pitfalls.
---
Have you read?
1. The Biggest Billion Dollar Business Blunders.
2. Best Sailing Destinations In The World, 2019.
3. Leadership: Who You Surround Yourself With Matters by Leo Bottary.
4. How to cultivate confidence in your team and go from good to great as a leader by Michelle Sales.
5. Things That Will Surely Surprise Most American Business Travelers In Paris.
Track Latest News Live on CEOWORLD magazine and get news updates from the United States and around the world. The views expressed are those of the author and are not necessarily those of the CEOWORLD magazine.
Follow CEOWORLD magazine headlines on:
Google News
,
LinkedIn
,
Twitter
, and
Facebook
.
Thank you for supporting our journalism. Subscribe here.
For media queries, please contact:
info@ceoworld.biz