8 Facts About Higher Education In China You Should Know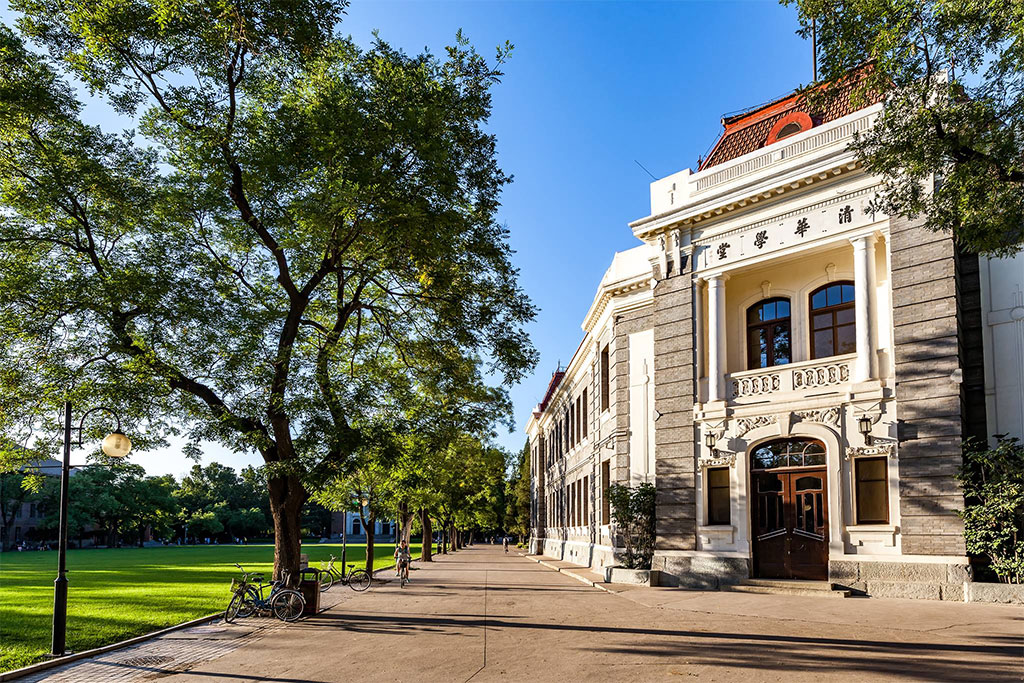 China is the most popular destination for international students in Asia—and I don't see a reason why it should not be. It has a highly developed system of higher education which will find only a few competitors in the continent. Many of its universities are amongst the best in the world.
In case you are planning to study abroad, I strongly recommend that you do not rule out China. This country will offer you as much as you need. But, before making the decision, there are a few things you should know about its higher education system so that you can decide for yourself whether this is what you want.
Here are 8 facts about the Chinese higher education that you should know:
The Largest, just like the country.
We know China as the most populous country in the world, but we seldom recognize its extensive educational system. If you did know already, China houses one of the most extensive higher education systems in the entire world, with around 38 million students enrolled in its universities.
As of 2017, it has around 2529 regular higher education institutions, 1187 short-term vocational schools, 1327 colleges providing two to three-year courses. The numbers are huge!
Most Students Abroad Are Chinese.
China, as noted, is the most popular destination for International students. Incidentally, the country also sends its students abroad. The figures show that it sends more than any nation in the world—and the number is pegged at approximately 0.7 million students studying abroad.
The Learn By Rote Culture Is Quite Deep.
While the educational system is institutionally and generally strong, there are problems with respect to education facilitation. There is a culture of learning by rote which has created concerns for the State and the advocates of quality education.
It would not matter how good you are scoring by memorization because unless you apply knowledge to practical situations or are able to analytically understand anything, you would not produce qualitative results.
Control Western Thoughts and Values.
There is no denying the fact that the Chinese government does everything within its means to ensure that its ideology resonates among people. Education is one way of going about it. Even at the higher education level, you would find ideological teachings being imparted to students and western values being criticised.
The Best Universities In The World.
A lot of money goes into the development of Chinese universities, and the outcomes are reflected in the form of world rankings which many of the country's universities have scaled, particularly Tsinghua University and Peking University. Tsinghua University (ranked 29th in the world), has been recognized as the best university in China for 2019, according to the CEOWORLD magazine University Ranking, while Peking University (ranked 40th in the world) and Fudan University (ranked 89th in the world) placed second and third, respectively.
Know Gaokao.
China conducts an all country entrance examination called the National College Entrance Examination (NCEE) or the Gaokao. The scores in this exam determine which university you get. Every university has a minimum score criterion which varies from one to another; the variation may also depend on the province of the applicant and the level of competition in the province to which the applicant belongs.

Keep Your Eyes On the C9 League.
If you make it into any of the universities in the C9 League, you will have a secured career ahead. C9 is an official consortium of 9 prestigious educational institutions in mainland China. It is the result of Project 985 which was floated by the State for coming up with world-class institutions.
The universities part of the C9League are as follows:
1) Tsinghua University (also known as THU or Qinghua) in Beijing.
2) Peking University (also known as PKU or Beida) in Beijing.
3) The Harbin Institute of Technology – three campuses, the Harbin campus in Heilongjiang Province, the Weihai campus in Shandong Province, and the Shenzhen campus in Guangdong Province.
4) Shanghai Jiao Tong University (also known as SJTU) in Shanghai.
5) University of Science and Technology of China (also known as USTC) in Hefei, Anhui province.
6) Xi'an Jiaotong University (also known as XJTU) in Xi'an, Shaanxi province.
7) Nanjing University (also known as NJU, NU or Nanking University) in Nanjing (Nanking and Nankin), the capital of Jiangsu province.
8) Fudan University – Shanghai.
9) Zhejiang University (also known as ZJU, Zhèdà or Che Kiang University) in Hangzhou, Zhejiang province.
In addition to Tsinghua University (ranked 29th) and Peking University (ranked 40th), and Fudan University (ranked 89th), six other C9 League universities in mainland China placed in the "Top 500 Global Universities for 2019": University of Science and Technology of China (No. 116), Shanghai Jiao Tong University (No. 123), Zhejiang University (No. 137), Nanjing University (No. 191), Harbin Institute of Technology (No. 274), and Xi'an Jiaotong University (No. 355).
Lack Of Autonomy
While Chinese universities are making headway to the world rankings, there is still utter lack of autonomy which hampers the growth of these institutions. Voices from various quarters demand that a certain degree of autonomy should be given to universities so that they can freely engage in research and participate actively at a global level.
---
Have you read?
# Best Performing Arts Schools In The World, 2019.
# World's Top 100 Most Successful Unicorns, 2019.
# Best Cities In The World For Shopping In 2019.
# Top 500 Best Universities In The World For 2019.
# World's Top 50 Universities For Medicine And Health Science Degrees, 2019.
Track Latest News Live on CEOWORLD magazine and get news updates from the United States and around the world. The views expressed are those of the author and are not necessarily those of the CEOWORLD magazine.
Follow CEOWORLD magazine headlines on:
Google News
,
LinkedIn
,
Twitter
, and
Facebook
.
Thank you for supporting our journalism. Subscribe here.
For media queries, please contact:
info@ceoworld.biz