DIY Ideas: How To Revamp Your Old Denim?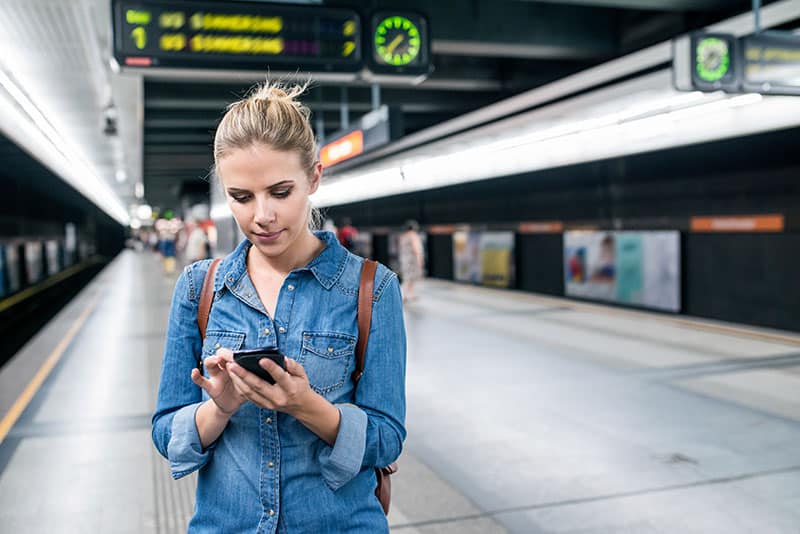 Got bored of your old denim but unwilling to scrap it away? Want to do something innovative to pour out your creativity into it but not getting any idea about it?  So, let's get into it.
Well, here we present before you a few DIY ideas to spruce up your old denim:
Cut It Down:
How about turning your old featureless denim jeans into 'new' and evocative shorts? Sounds cool no? Just cut down your jeans with a pair of scissors and transform it into your shorts. You can even add laces to it to beautify its look, at the bottom, on the sides, near pockets or anywhere you like. You'll fall in love with it even more.
Add Beads, Studs or Pearls:
Tired of wearing your wishy-washy pair of jeans? It's the time to transform it radiantly. You can try your creative skills onto your denim by sticking studs or pearls by glue gun in any shape or even randomly near pockets, on the hem, on the thighs or on the sides.
Bleach:
Make bleach your best friend for this job. Bleach color, as well as the bleach pen, can do the wonder. You can bleach the bottom part, knee part, thigh part as per your wish, and use a sharpie to create any pattern out of it. Or simply, use a bleach pen to draw any design of your choice directly on the jeans.
Combination:
Combine two sterile pairs of jeans to convert it into an astonishing one by adding patchwork to it. You can even use scraps of some old jeans that work the best if the material of contrasting color is used. You can cut that other fabric in your desired shape and size and sew it beautifully. An amazing and all the way more attractive jeans is right there before you.
Fabric Paint:
All you have to do is to invest some money in a good fabric paint of your required shades. You can experiment with your painting skills on your denim. Just draw any geometrical pattern, floral pattern, a complete block or anything of your choice. It's super simple yet eye-catching that gives a new life to your stodgy jeans.
Use Fringe/Pom-Pom Ribbon:
Rejig your bland denim by adding fringe to its hem and you won't resist strolling down the streets and flaunting your creativity to everyone.
You can also use your leftover pompom ribbon and stick it over the pocket area or the sides of your jeans.
Stitching For Refashioning:
Can you imagine, a simple stitch can refurnish your plodding jeans? Yes, you read that right. You can stitch in a zig-zag manner, cross pattern or even simple stitches with the contrasting colored embroidery thread can turn out to be more graceful.
Tie Dye Denim:
You have to use a good quality dye color for this redesigning. You can either dip the jeans in a single color or use a paintbrush or a paint roller to dye in your favorite print or texture.
Make It Distressed:
Use sandpaper or razor for distressing your jeans. Rub sandpaper at the place where you want to distress, scrape it and then stain it, and your refurbished jeans is ready at a nominal cost. If using a razor, just scratch your jeans with it and it's done!
Rip It:
The easiest way to overhaul any irksome jeans is to rip it. Just take a pair of scissors, cut at your desired positions (be it thighs or knees). Take out its threads horizontally and your ripped jeans is ready to be worn.
Fringe Hem:
Cut the hem of your jeans. Decide the length of your fringes and mark accordingly at the bottom. Cut the hem vertically in the narrowest strips possible. Pull out its threads horizontally to give that fringe effect.
So which experiment are you going to do with your denim?
---
Have you read?
# Taiwan Rich List For 2018: Richest Taiwanese Billionaires.
# New York Rich List For 2018: The Billionaires Of New York.
# Richest Women In The United States For 2018: 55 Female Billionaires.
# Top 20 Richest Sports Team Owners In The World, 2018.
# The 100 Most Influential People In History.
---
Add CEOWORLD magazine to your Google News feed.
---
Follow CEOWORLD magazine headlines on:
Google News
,
LinkedIn
,
Twitter
, and
Facebook
.
---
Thank you for supporting our journalism. Subscribe here.
---
For media queries, please contact:
info@ceoworld.biz
---