5 Best Bridges In The World You Must See
Travelers know this; there are only two kinds of sights. One, that nature brings us and two, the ones we build from our inspiration derived from nature. In this article, we are focusing upon the latter. This article is dedicated to the ingenuity of man and his will to overcome the limitations placed upon us by nature. Bridges are quite important not only to trade but to the way of our life.
In the following paragraph, I bring to you, the five most beautiful bridges that you have got to see!
Tower Bridge, London, England, United Kingdom

Built over the river Thames in 1886, this bridge took over 7 years to complete. But that much time was necessary to build an ode to the beauty of this bridge. And it is not only the majestic structure that commands respect and awe from the onlookers but also the surroundings that make it one of the most splendid views to be had from anywhere. The palaces that are on either side of the bridge add to the grandeur of the structure.
There is much amount of history associated with the bridge. Its high rising columns were specially designed to keep up the sail of ships that frequented this river as a part of their trade route. And one this was completed, it could be used as a crossover from one side to the other that could be raised when a ship was in sight.
Sydney Harbour Bridge, New South Wales, Australia
You know a structure is popular and revered when it has managed to earn a nickname all by itself. Fondly called 'The Coathanger', it owes this name to its unique structure. Shaped like an arch, it contributes to the ever so famous skyline of the business city.
The most unique thing about this bridge is that it is not only a route for those commuting by roads but also carries a rail line for the trains and a bicycle and pedestrian lane. Australian tourism department also uses its image as a familiar sign when promoting the city. It is so vital in its essence that it is often termed a lifeline from the shore city to the central.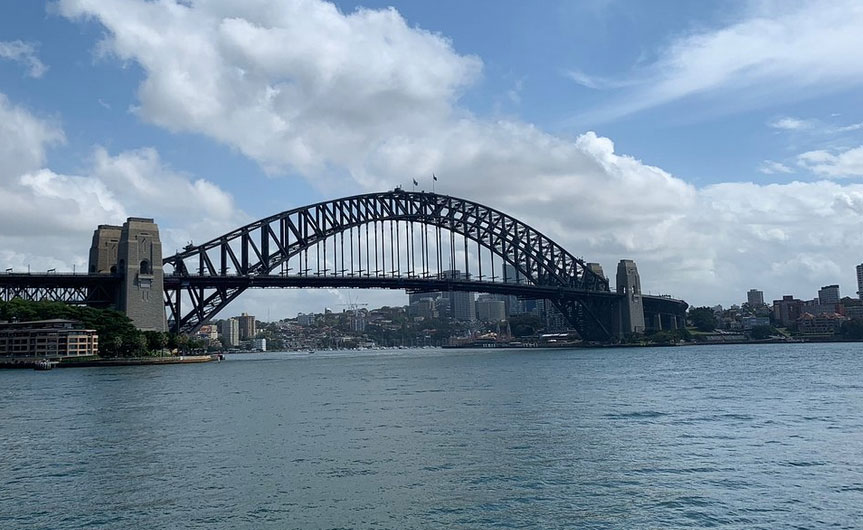 Viaduc de Millau, France
You might also know this bridge as the tallest bridge in the world. It stands on seven pillars that of varying height. It has got four lanes and is transversed mainly by vehicles but if ever there was a spot to stops and just look around then this is it. The lush green surroundings and the vast stretching open skies are more than enough to turn even the sourest of moods around.
There is something about being on this bridge that makes you think about poetry or maybe that is just France! And yes, the second of its seven towers is higher than the Eifel Tower itself! This cable-stayed bridge has a total height of 343 meters and was opened in 2004.
Ponte Vecchio, Florence, Italy
It is one of the most famous landmarks in Italy and still continues to be one of the biggest tourist attractions.  It is the only bridge in Italy that survived the Second World War. In the old times, this bridge was lined with shops that belonged to butchers. But as time went by, these shops have changed hands; they now belong mostly to souvenir sellers and art dealers.
They are still lined all across this bridge and give a sense of nostalgia as you walk along by. You can get some really good memorabilia here.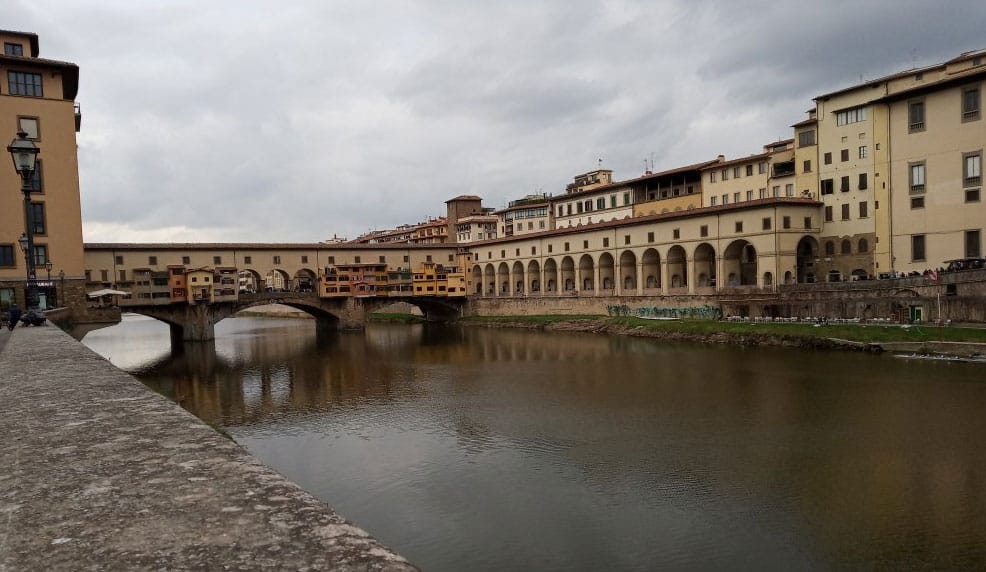 Golden Gate Bridge, San Francisco, United States.

This one is, without a doubt, the most famous bridge of all. Those of you who have never been to the United States know this bridge too, thanks to its immense exposure garnered in movies and tourism videos. Apart from being a major tourist attraction, it is also an engineering marvel. It opened up in 1937 and has since been San Francisco's most famous tourist attraction.
The bridge is surrounded by open seas and mountains and makes for one of the most beautiful sights that one can see. Also, it relatively older age among the ones mentioned above (with the exception of Italy) makes it one of the oldest operational bridges.
---
Have you read?
# RANKED: The World's Top 10 Richest Countries (2017-2027).
# Revealed: Top Rated Visitor Attractions In Every Country In The World.
# The World's Most Powerful Militaries In 2018.
# The World's Most (And Least) Expensive Cities For Taxis, 2018.
Track Latest News Live on CEOWORLD magazine and get news updates from the United States and around the world. The views expressed are those of the author and are not necessarily those of the CEOWORLD magazine.
Follow CEOWORLD magazine headlines on:
Google News
,
LinkedIn
,
Twitter
, and
Facebook
.
Thank you for supporting our journalism. Subscribe here.
For media queries, please contact:
info@ceoworld.biz