The Most Expensive Paintings And Their Themes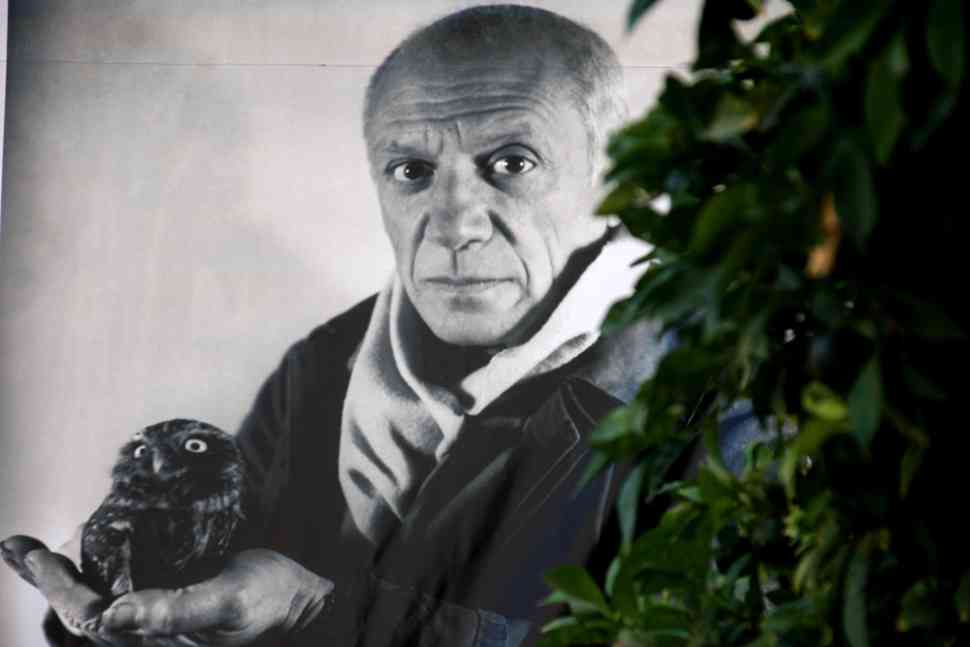 Your house represents you. A magnificent home does wonders for your self-image. That's why you put in effort and money to add character to the house. Hanging classy paintings on your wall adds depth to the house and thus to your reputation. And you can sell them in the future in case the need arises. That's why homeowners invest heavily in expensive paintings if they can afford them.
Here's our list of the most expensive paintings:
Les Femmes d'Alger Version 'O' – 1955
Artist: Pablo Piscasso
Price: $179.4 million

Spanish painter Pablo Picasso created a series of drawings inspired by Eugene Delacroix's "The Women of Algiers in their Apartment" in 1954. He started working on it a few weeks after the demise of his friend Henri Matisse, who was known for including odalisques (voluptuous women) in his paintings. He paid tribute to Matisse by painting odalisques in Les Femmes d'Alger Version 'O'. Former Qatari Prime Minister Hamad bin Jassim, bin Jaber Al Thani, bought the painting at a Christie's auction in 2015 through a phone call.

Nafea Faa Ipoipo (When will you marry?) – 1892
Artist: Paul Gauguin
Price: $210 million

A French Post-Impressionist artist by the name of Paul Gauguin made this painting when he traveled to Tahiti in 1891. He wanted to create actual primitive art instead of the pseudo-primitive art that artists were creating in France back then. In Tahiti, he saw that Europeans had colonized Tahiti, and there was hardly any primitive culture left in Tahiti. He still managed to paint several pictures of native women. He painted two women in Nafea Faa Ipoipo that symbolized two cultures – European and Tahitian.
The primitive woman at the fore of the picture is seen wearing a tiaré flower behind her left ear. According to Tahitian tradition, that means she is romantically unavailable. Gauguin didn't manage to sell the painting. Swiss art collector Rudolf Staechelin bought it in 1917, 14 years after his death. Sheikha Al-Mayassa bint Hamad Al-Thani bought it from Staechelin's family in 2015.

The Card Players – 1890-1895
Artist: Paul Cézanne
Price: $250 million

Cézanne was a French Post-Impressionist who played a crucial role in the transition from Impressionism art of the 19th century to Cubism art of the early 20th century. He created a series of oil paintings called The Card Players in the early 1890s. He depicts the players playing an intense game of cards without looking at each other. The number of players and the setting of the game is different in all five paintings. The Royal Family of Qatar bought a version of this masterpiece from the private collection of Greek shipping tycoon George Embiricos in 2011.

Interchange – 1955
Artist: Willem de Kooning
Price: $300 million

Dutch-American artist Willian de Kooning created this valuable painting in 1955. It is inspired by his surroundings after he started living in New York City and the transition he was undergoing back then. American billionaire hedge fund manager Kenneth C. Griffin bought it along with Jackson Pollock's "Number 17 A" from the David Geffen Foundation for an astronomical figure in an auction in 2015. David Geffen Foundation received $500 million for these two abstract expressionist paintings. "Interchange" is currently on display at the Art Institute of Chicago.

Salvator Mundi – 1490-1500
Artist: Leonardo da Vinci
Price: $450.3 million

King Louis XII of France had commissioned renowned Italian polymath Leonardo da Vinci for this masterpiece. It shows Jesus Christ in a Renaissance outfit holding a transparent crystal orb in his left hand while making the cross sign with his left hand. It depicts his role as Salvator Mundi (Savior of the World). The painting is highly valued as it was one of da Vinci's last works. The Crown Prince of Saudi Arabia, Mohammed bin Salman bought it on behalf of the Department of Culture and Tourism Abu Dhabi in a Christie's auction in New York in 2017.
Have you read?
IP Ownership as Leverage for Founder Equity Negotiations by Robert A. Adelson, Esq.
Five Lessons Leaders Can Learn From Glenn Lurie's Three Ps: People, Purpose, and Passion.
How Coe Juracek Connects With Clients Through Insight and Interest in World Cultures.
LivePerson and Afiniti pair up to improve customer experiences.
Online Reviews are the Underrated Fuel Powering the American Economy by Joe Fuca.
---
Add CEOWORLD magazine to your Google News feed.
---
Follow CEOWORLD magazine headlines on:
Google News
,
LinkedIn
,
Twitter
, and
Facebook
.
---
Thank you for supporting our journalism. Subscribe here.
---
For media queries, please contact:
info@ceoworld.biz
---
Tags :
Business Leaders Insider
Chief Knowledge Officer Insider
Chief Learning Officer Insider
Chief Legal Officer Insider
Chief Research And Development Officer Insider
Chief Research Officer Insider
Director of Human Empowerment Insider