Tata Consultancy Services (TCS) appoints Krithi Krithivasan as CEO and MD.
Tata Consultancy Services (TCS)
On June 1, Tata Consultancy Services (TCS) announced the appointment of its new Chief Executive Officer & Managing Director, Krithi Krithivasan, marking the company's fifth CEO since its inception in 1968. This remarkable statistic of having only five CEOs over 55 years highlights the stability and quality of TCS's management.
Krithi holds a bachelor's degree in Mechanical Engineering from the University of Madras, showcasing his strong foundation in the field. Additionally, he has a master's degree in Industrial and Management Engineering from IIT Kanpur, further emphasizing his expertise in the intersection of engineering and management principles.
Krithi will be succeeding Rajesh Gopinathan (2017–2023), who announced his sudden resignation earlier this year. Gopinathan will remain with the company till September 16 in an advisory role. He was elevated from the role of chief financial officer to CEO in February 2017 after his predecessor N Chandrasekaran was appointed as chairman of Tata Sons. Rajesh Gopinathan was recently ranked No. 140 in a list of the world's best CEOs for 2023; meanwhile, Tata Consultancy Services (TCS) ranked No. 152 in the CEOWORLD magazine's ranking of the most influential companies in the world.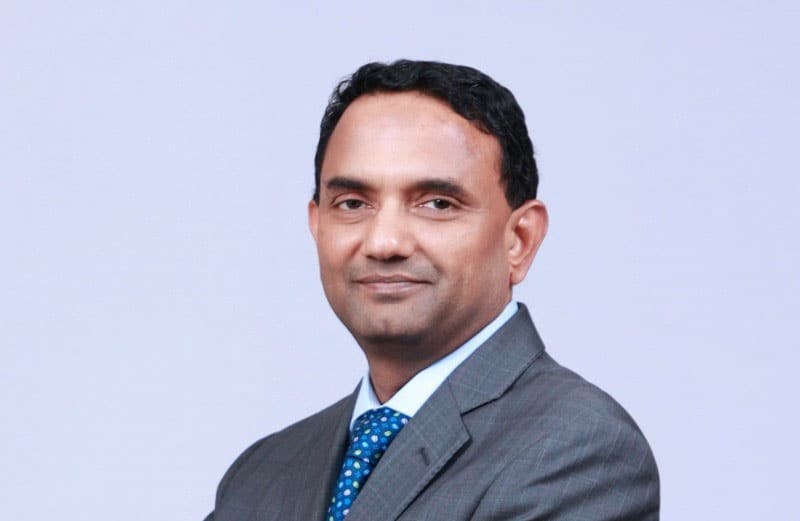 Before assuming his current position as the CEO and MD of Tata Consultancy Services (TCS), Krithi Krithivasan held the esteemed position of Global Head of the Banking, Financial Services, and Insurance (BFSI) Business Group. In this role, he played a pivotal part in establishing strong customer relationships, enhancing brand recognition, and positioning TCS favorably in various global markets. With over three decades of experience at TCS, Krithi has been instrumental in guiding and assisting clients in their growth, transformation, and technology strategies. His extensive expertise and long-standing commitment to customer success make him a valuable asset to the organization.
With over 600,000 associates across 50 countries, Tata Consultancy Services (TCS) is a leading global IT solutions and consulting firm. In FY23, TCS generated US $27.9 billion in revenues.
---
Have you read?
Best Fashion Schools In The World.
Best Business Schools In The World.
Best CEOs And C-Suite Executives In The World.
World's Most Influential and Innovative Companies.
World's Best Hospitality And Hotel Management Schools.
Ready to join the CEOWORLD magazine Executive Council– Find out if you are eligible to apply.
---
Add CEOWORLD magazine to your Google News feed.
---
Follow CEOWORLD magazine headlines on:
Google News
,
LinkedIn
,
Twitter
, and
Facebook
.
---
Thank you for supporting our journalism. Subscribe here.
---
For media queries, please contact:
info@ceoworld.biz
---
Tags :
Alternate Director Insider
Asia Insider
Chief Accessibility Officer Insider
Chief Accounting Officer Insider
Chief Agility Officer Insider
Chief Analytics Officer Insider
India Insider
Non Executive Chairman Insider
Non Executive Director Insider
United States Insider