The Top 3 Travel Destinations For Book Readers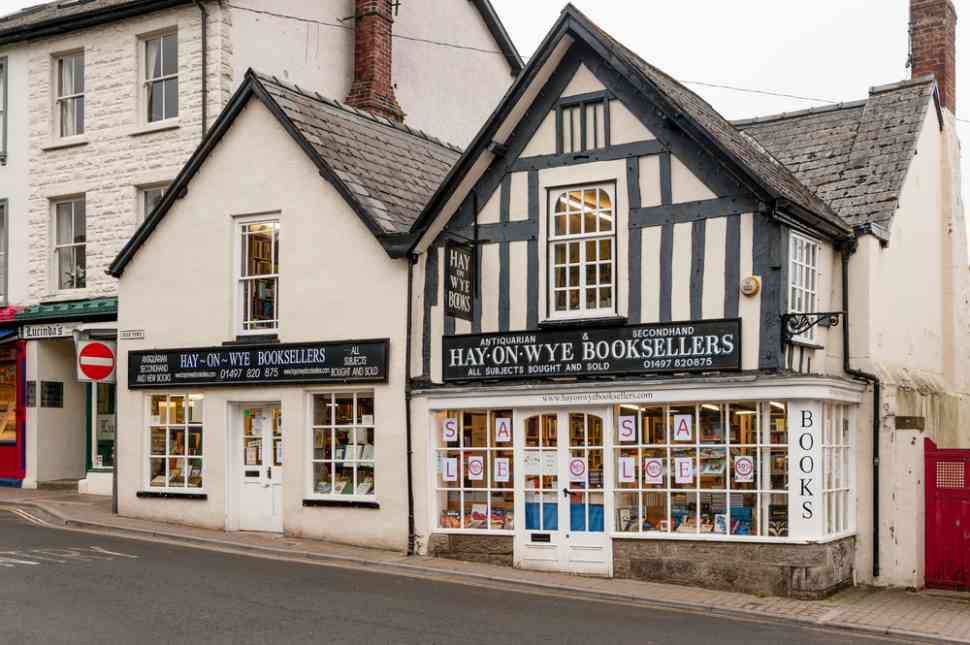 The excitement of encountering a landscape that you read about in a book and imagined, created, and probably dreamed of visiting is inevitably great and new. A variety of book stories are set in a specific place, and using the technique of description, they come to life and give life not only based on their characters but also on places. Of course, this point is tricky, as many parts of books are products of fiction. Nevertheless, be motivated to be inspired by books and author experiences to plan the trips that suit you.
In general, the companionship of a book during a journey can be related to every kind of journey. In addition, time not only does not "evaporate" but turns into a productive period and a part of the overall experience of the trip. We will not dwell on the apparent benefits of reading that everyone has felt as many times as the pages they have read. Still, we will suggest trips that every bookworm will find enjoyable.
Hay-on-Wye
This small Welsh town looks like it was taken out of an allegorical novel, one of those that highlights the actual value of books. There, more than 40 bookstores operate in a unique way. You will find stalls and shelves with books left outside of shops or on the streets. Unsupervised as they are, they only have a box asking for a small fee to purchase the book. There is also a frequent exchange of books between readers. There is no fear of books being stolen because, as they say and believe in Iraq, "he who reads does not steal, and the thief does not read."
Wigtown
There are ten bookstores in Wigtown, Scotland, among just 1,000 residents. It could not be anything different else rather than a city that is made for those who want to travel just to read more books. For this reason, it is not surprising that the locals found the ideal way to please every visitor who loves books. In the Airbnb apartment, which is called The Open Book, the guest has the opportunity to rent it and work in the mornings as the temporary owner of the bookstore, which is housed on the lower floor. If an Airbnb owner had this idea, you could imagine how important reading is here.
Washington DC
Among the most fun trips for bookworms, Washington, the capital of the US, could not be missing. It is home to the largest library in the world, the Library of Congress, which contains 32 million documents, books, manuscripts, short films, newspapers from around the world, and government publications in the United States. This is a paradise for someone who wishes to get lost among books. Also, keep in mind that you are in Washington, a city with many points of interest, such as the nearby Capitol Hill and the Capitol.
Travelers and readers
A bookworm and a traveler have so much in common. The first one tries to discover the world through pages written from the thoughts, experiences, advice, and ideas of others. On the other hand, the traveler discovers all the above with their physical presence in unknown places. This mutual sense of discovery and exploration that springs from both sides will surely create a person with an open mind, great experiences, and the natural human impulse of knowledge relieved.
Have you read?
Using the Safety Index: Smart Residency Decisions for Investors & Expats,
Why the Art of Cooking is Like Great Leadership by Jason Richmond.
AI Will Revolutionize Every Business and Every Organization by Edward D. Hess.
FOUR PRACTICES TO CULTIVATE LEARNING AGILITY by Chuck Wachendorfer.
Self-Storage: The Niche Market Providing Consistent Returns for Investors.
---
Add CEOWORLD magazine to your Google News feed.
---
Follow CEOWORLD magazine headlines on:
Google News
,
LinkedIn
,
Twitter
, and
Facebook
.
---
Thank you for supporting our journalism. Subscribe here.
---
For media queries, please contact:
info@ceoworld.biz
---
Tags :
Chief software officer Insider
Chief solutions officer Insider
Chief strategy officer Insider
Chief sustainability officer Insider
Chief technical officer Insider
Corporate Executives Insider
De Facto Director Insider
United Kingdom Insider
United States Insider