Experience The Beauties Of Galway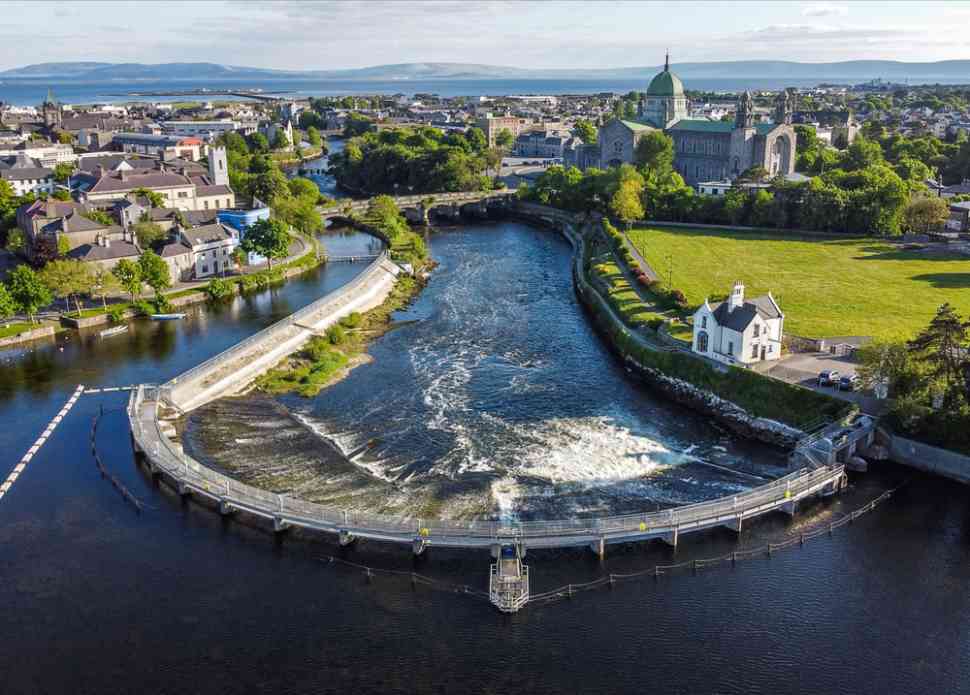 On the western coast of Ireland, along the banks of the River Corrib, is the medieval town of Galway. It is small and intimate and gives tourists a taste of all the pleasures for which Ireland is known. It has been nicknamed the City of Tribes because 14 aristocratic merchant families have controlled the area since the 12th century. As a trading port for a big part of Ireland, Galway has a Spanish influence to this day that remains a part of their culture. In addition, it has architectural monuments of a long history, including the medieval wall that once surrounded the city.
It is worth noting that it is visited every year not only by tourists but also by musicians and artists for its musical tradition and the many festivals that take place every year. It is a city famous for its music, many pubs, and gastronomy by local chefs. Something you don't know is that Galway has established itself as the European Capital of Culture for 2020. So, come on, let's travel together to the cultural heart of Ireland.
The Galway City Museum
Our first stop is the Galway City Museum. This modern, spacious building is the spot for everything related to Galway's history and heritage. Walk through the collections in the prehistoric and medieval Galway, as well as the Social History Room. Interested to find out more about Galway and its cinematic status in the UNESCO City? You're in the right place! Finally, coffee and cake in the lovely ground floor cafe overlooking the Spanish Arch is a good idea.
Festivals
Visit Galway during festivals, and you'll understand the city's reputation as a city of fun. Every summer, the city is full of festivals that attract many international and local talents. You will be impressed by the quality of the Galway International Arts Festival, and you will have the chance to see great things during July. Also, you will learn why the Galway International Oyster Festival -held every September- has been named one of the most significant events on Earth. So get ready and have fun!
Attractions
Galway has many attractions that you will be able to visit and admire. Among these, it is worth visiting the Courthouse & Town Hall, The Circle of Life Memorial Garden, Galway Cathedral, the Fisheries Watchtower Museum, Lynch Castle, Menlo Castle, and the National University of Ireland.
Galway Market
Visit the Galway town market with its colorful stalls and many incredible flavors overlooking the Medieval Church of St Nicholas. In the market, you will find local cheeses, cold cuts, and products from international influences such as curries, sushi, and Mediterranean favorite products. You can stock up on a basket of your favorite products and picnic on the plains outside the city. If you visit it at Christmas time, you will enjoy it more because it is famous for its excellent Christmas decoration and flavors.
Salthill Promenade
Walk along Salthill's promenade. With a location right in the Atlantic Ocean, the Galway has a close relationship with the sea. This is more evident in the small seaside suburb of Salthill. Here, locals go to the 2-kilometer promenade for seaside walks. If you feel brave, you can go swimming on the beach. The water is very cold, even in summer. Here, you'll be able to taste the traditional fish and chips and watch the change of light over the Atlantic. End your walk with a beer at O'connor's bar.
Fun fact
One last thing you don't know is that the famous actor, Peter O'Toole, has a strong connection with Galway. He claimed he was born in Galway before being transferred to England when he was a baby. He built a house near the town in the early 1970s, where he spent most of his holidays and lived in various cases.
Our trip to Galway came to an end. I hope you enjoyed our tour of the cultural heart of Ireland and you soon schedule your trip there.
Have you read?
Leadership For A New Era: Build Your Own Table, Offer Everyone A Seat by Prof. Durreen Shahnaz.
We're Nearing a Recession, and Why That's a Good Thing by Bryan M. Kuderna.
Temptation Bundling: The Secret to more joy for hybrid workers by Sasha D'Arcy.
How to Make a Change in Your Boardroom's Culture by Shireen Muhiudeen.
How can Loyalty Schemes help your Brand by Achille Traore.
---
Add CEOWORLD magazine to your Google News feed.
---
Follow CEOWORLD magazine headlines on:
Google News
,
LinkedIn
,
Twitter
, and
Facebook
.
---
Thank you for supporting our journalism. Subscribe here.
---
For media queries, please contact:
info@ceoworld.biz
---
Tags :
Chief Revenue Officer Insider
Chief risk officer Insider
Chief sales officer Insider
Chief science officer Insider
Chief security officer Insider
Deputy general manager Insider
Director Insider
Ireland Insider