Top 6 Schools To Learn Beer Brewing In Germany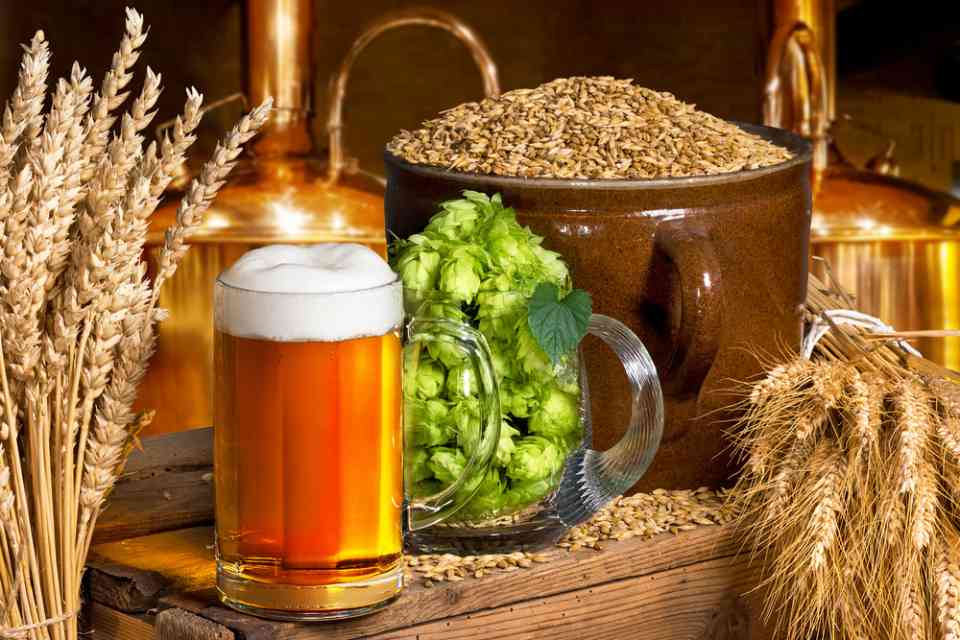 Are you a beer enthusiast with a burning desire to delve into the art and science of brewing? Germany, renowned for its rich brewing heritage, offers a myriad of opportunities to learn the craft firsthand. From esteemed institutions to traditional breweries, there are remarkable places where you can acquire the skills and knowledge to brew exceptional beers. Embark on a journey of discovery as we explore some of the finest beer brewing learning centers in Germany.
Doemens Academy: Where Tradition Meets Brewing Excellence
Lohenstraße 3, 82166 Gräfelfing, Germany

Are you passionate about the art of brewing and dream of mastering the craft of beer production? Look no further than Doemens Academy, a renowned institute nestled in Grafelfing, Germany. With a legacy spanning over a century, Doemens Academy is committed to providing comprehensive education in brewing and beverage technology. As you step into their world-class facilities, you'll embark on an exciting journey of exploration and learning.

VLB Berlin: Unlock the Secrets of Brewing
Seestraße 13, 13353 Berlin, Germany

Imagine immersing yourself in the heart of Berlin, a city known for its rich beer culture and brewing traditions. VLB Berlin, the Research and Teaching Institute for Brewing, offers you the opportunity to unravel the secrets of brewing excellence. With state-of-the-art laboratories and experienced instructors, VLB Berlin provides a dynamic learning environment where you can hone your brewing skills.
From understanding brewing science to mastering sensory analysis, VLB Berlin equips you with the knowledge and expertise to brew exceptional beers.

Technical University of Munich (TUM): Where Brewing Meets Science
Arcisstraße 21, 80333 München, Germany

At the Technical University of Munich (TUM), brewing is not just an art but a scientific endeavor. Combining tradition with innovation, TUM offers an exceptional program in Brewing Science. Through a multidisciplinary approach, you'll delve into the fascinating world of brewing, covering areas such as microbiology, fermentation, and quality management.
With access to cutting-edge laboratories and expert guidance from renowned professors, TUM provides a nurturing environment for aspiring brewers like yourself to excel in both theory and practice.

World Brewing Academy: A Legacy of Brewing Education
Several locations in Germany

While not based solely in Germany, the World Brewing Academy is renowned worldwide for its advanced brewing education. With courses offered in various locations, including Germany, Siebel Institute provides comprehensive programs designed to elevate your brewing skills.
Through their rigorous curriculum and hands-on training, you'll gain a deep understanding of brewing science, quality control, and recipe formulation. As you learn from industry experts and collaborate with fellow brewing enthusiasts, you'll be equipped with the tools to pursue a successful brewing career.

Hochschule Weihenstephan-Triesdorf: A Brewing Haven in Freising
Am Hofgarten 4, 85354 Freising, GermanyLocated in the charming town of Freising, Hochschule Weihenstephan-Triesdorf is a prestigious institution that offers an extensive program in Brewing and Beverage Technology. Immerse yourself in the world of brewing as you explore the art and science behind crafting exceptional beers.
Through a combination of theory and practical training, you'll gain in-depth knowledge of brewing processes, fermentation techniques, quality control, and sensory evaluation. With state-of-the-art facilities and expert guidance from experienced instructors, Hochschule Weihenstephan-Triesdorf provides an ideal learning environment for aspiring brewers like you.
Private Brauerei Schmucker: Embrace Tradition and Craftsmanship
Hauptstraße 89, 64756 Mossautal, Germany

If you seek a hands-on brewing experience rooted in tradition, Private Brauerei Schmucker is a gem nestled in the picturesque village of Mossautal. This family-owned brewery combines time-honoured brewing techniques with innovative approaches to create exceptional beers.
Join their brewing courses and immerse yourself in the brewing process, from selecting the finest ingredients to mastering fermentation and bottling. Under the guidance of passionate brewers, you'll not only learn the intricacies of brewing but also appreciate the rich history and craftsmanship that goes into every Schmucker beer.
Have you read?
Leadership For A New Era: Build Your Own Table, Offer Everyone A Seat by Prof. Durreen Shahnaz.
We're Nearing a Recession, and Why That's a Good Thing by Bryan M. Kuderna.
Temptation Bundling: The Secret to more joy for hybrid workers by Sasha D'Arcy.
How to Make a Change in Your Boardroom's Culture by Shireen Muhiudeen.
How can Loyalty Schemes help your Brand by Achille Traore.
Tags :
Germany Insider
Vice Chairman Insider
Vice Chairwoman Insider
Vice president Insider
Wealth Advisor Insider
Wealth Consultant Insider
Wealth Manager Insider